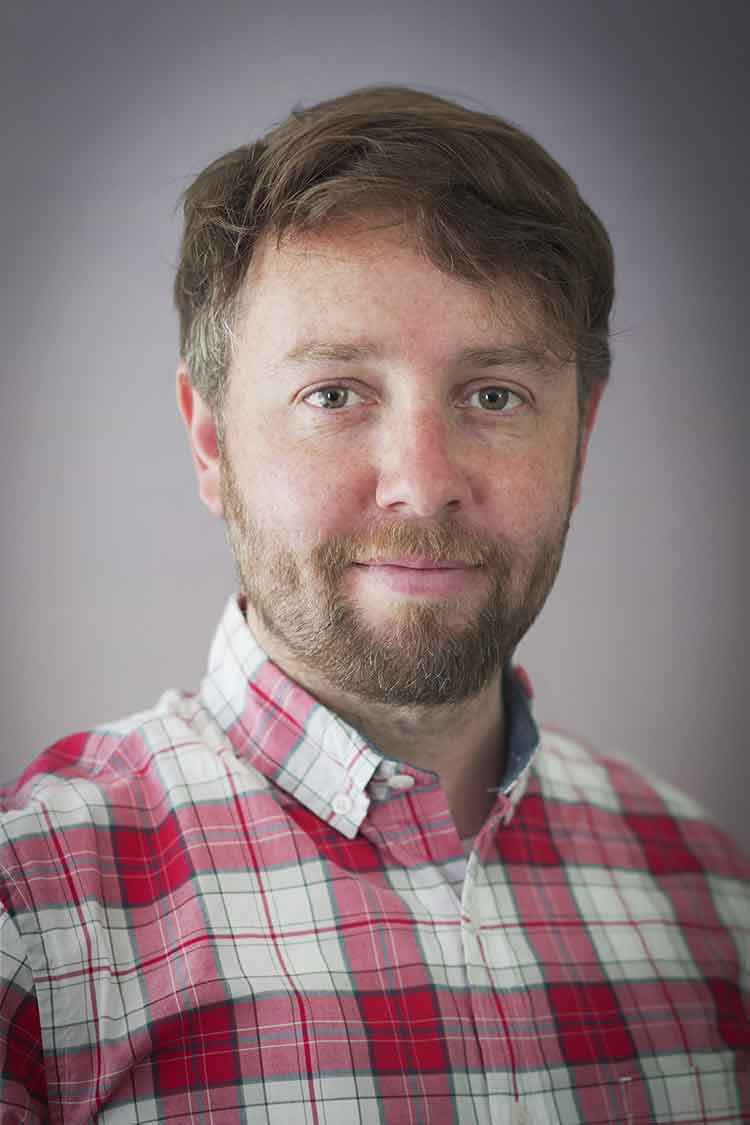 Dominic Smith
Adjunct Lecturer
Dominic Smith is an award-winning multimedia producer, visual effects artist and journalist with 15 years of experience in all phases of production. He has reported internationally in Norway, England, Estonia, the Arctic Circle and 11 countries in South and Central America.

As a video journalist and motion graphic artist at STAT, Smith produced dozens of award-winning documentaries, motion graphic explainers and interactive multimedia experiences. Prior to STAT, he worked at Snapchat building out their expanding video platform for the launch of "Discover," as well as aiding in the development and branding for "Spectacles" and "Snapcash." He also created hundreds of internal and externally facing videos for Snapchat's new line of products.

Before Snapchat, Smith worked in live television, film, advertising and music production. He spent years diversifying his broad skillset with companies including 21st Century Fox, Universal Studios, Extreme Music, VH1 and MTV.

Smith currently operates a video production company with offices in Los Angeles, California and Portsmouth, New Hampshire. Smith and his business partner's small team produces everything from documentaries, music videos and commercials to Emmy-winning VFX production. Their ongoing work with brands including The New York Times, Scientific American and Cartoon Network has taken them across two continents on bicycles, Norway on roller skis and the Arctic Circle by ship— all while carrying a small production's worth of gear on their backs.