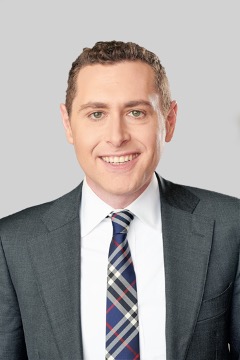 Josh Lederman
Adjunct Lecturer
Josh Lederman teaches undergraduate and graduate seminars in politics, the presidency and covering presidential campaigns at Medill's Washington, D.C., campus. 
Lederman is a national political reporter for NBC News based in Washington, covering the presidential campaign, political investigations and national security. He appears regularly on MSNBC, NBC News and all other NBC platforms. 
Prior to joining NBC News, Lederman was a White House reporter for The Associated Press from 2013 to 2017, traveling with President Barack Obama and Vice President Joe Biden. He later covered foreign affairs, national security and U.S. diplomacy for The AP. He has reported from more than 35 countries.   
In 2015, Lederman won the White House Correspondents' Association's Merriman Smith award for excellence in presidential news coverage under deadline pressure, for his coverage of a security breach that let a fence-jumper make it inside the White House. 
A native of Tucson, Ariz., Lederman started his journalism career in the AP's Jerusalem bureau during the Arab Spring, and later covered Gov. Chris Christie and state politics for the AP in New Jersey. In 2011-2012, Lederman covered presidential, House and Senate campaigns for The Hill newspaper in Washington. 
He has a master's degree in journalism from Medill in 2010, and a bachelor's degree in anthropology from The George Washington University. Before becoming a journalist, he was an actor and singer in New York City.