Short-Term Global Opportunities
Medill's priority is always the health and safety of our students so we may make adjustments to planned travel based on guidance from Northwestern's Office of Global Safety and Security.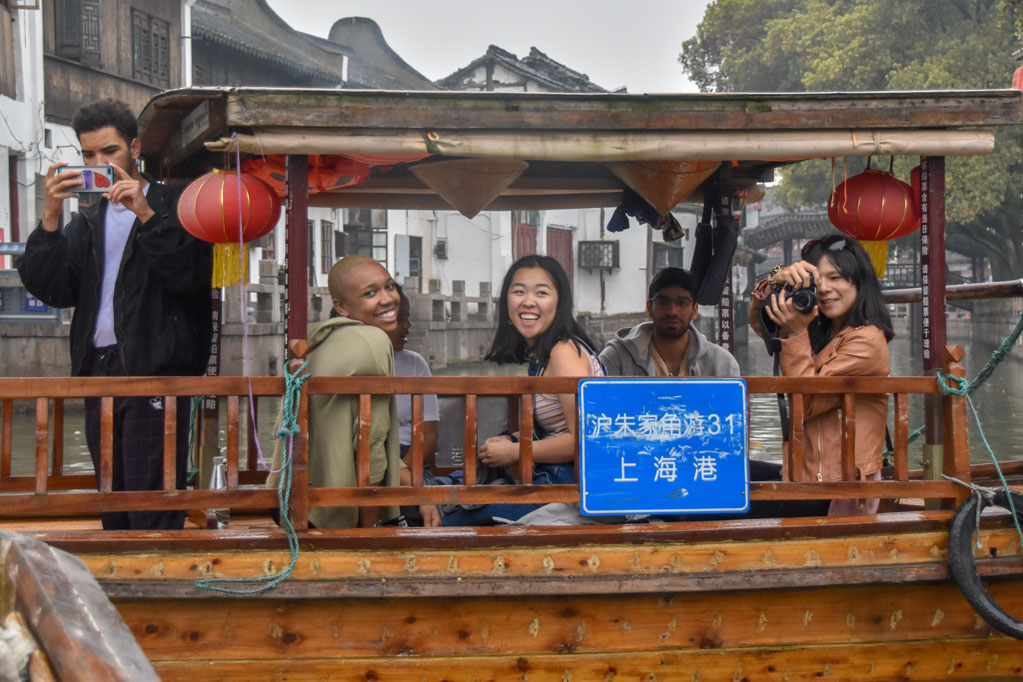 Journalism without borders
Journalism, and its evolving and critical role in society, isn't unique to the United States. The international media landscape continues to expand, and Medill's short-term global programs give you a first-hand look at the issues that shape world news coverage.
From reporting at refugee camps in Paris to multimedia storytelling alongside students in Qatar, Medill's short-term global programs provide you with a one-of-a-kind journalism experience under the watchful eye and career-enhancing guidance of faculty who are also veteran journalists with years of experience in the field.
Make the world your classroom as you ask questions and find answers on a global stage. Connect with your instructors on a deeper level. And, develop friendships with students from around the world during these programs, which Medill is committed to making accessible with financial aid. As an added bonus, these global trips are an exciting way to fulfill the sophomore-level course requirement, Journalism in Practice.
Medill Global offers a unique chance to develop our understanding and appreciation of other cultures, and it's an important exercise in empathy and awareness.

Ruiqi Chen (BSJ20), Hong Kong
Available experiences
We offer several themed global experiences, including Journalism in Practice. In this course, you work in class to learn about your themes and begin coursework. You then travel, usually over spring break, and finish your projects after you return. Recent examples of these themes include: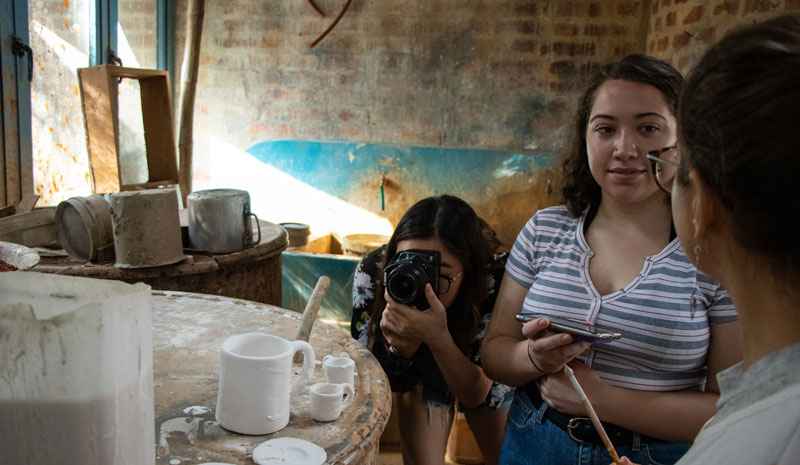 Traveling to China to explore the varied stories of international students - from their hometowns to their schools, and beyond - with emphasis on the experience of Chinese international students
Learning how to pitch and write stories about the arts while exploring London, a cultural capital renowned for its theater, museums, opera, ballet, classical and rock music, festivals and architecture.
Immersing in the rapidly-changing socioeconomic dynamics of post-Castro Cuba by talking with experts, going to cultural events and visiting historical sites.
Exploring the opposing narratives of the Israeli-Palestinian conflict while reporting on political conflict, peace efforts, archeological finds, high-tech start-ups, Mediterranean food and culture from Ramallah to Tel Aviv.