Alumnus George R.R. Martin returns to Medill, talks to students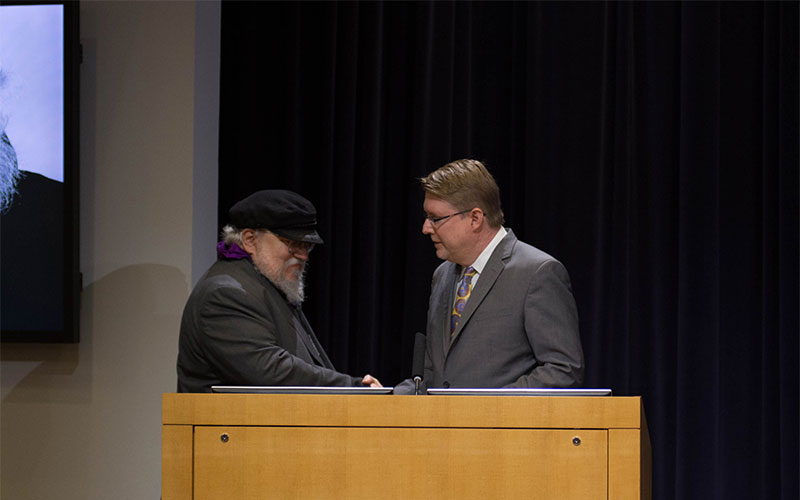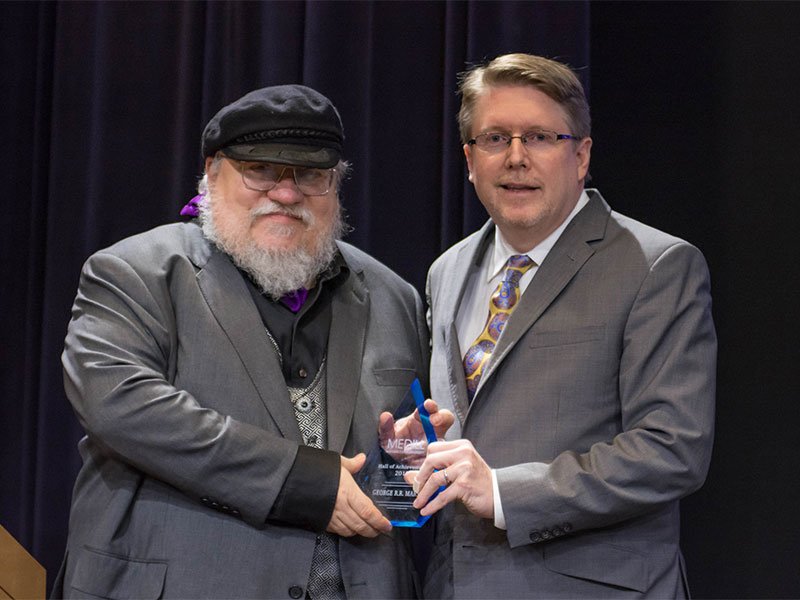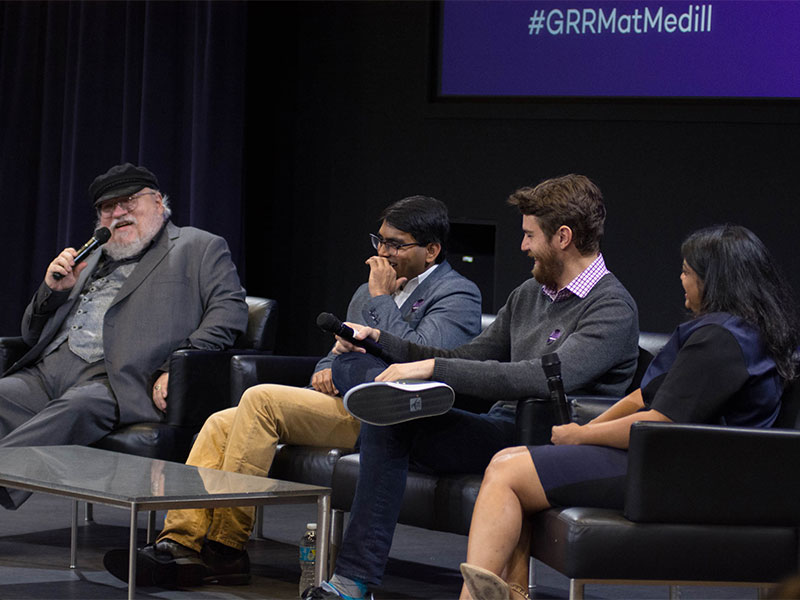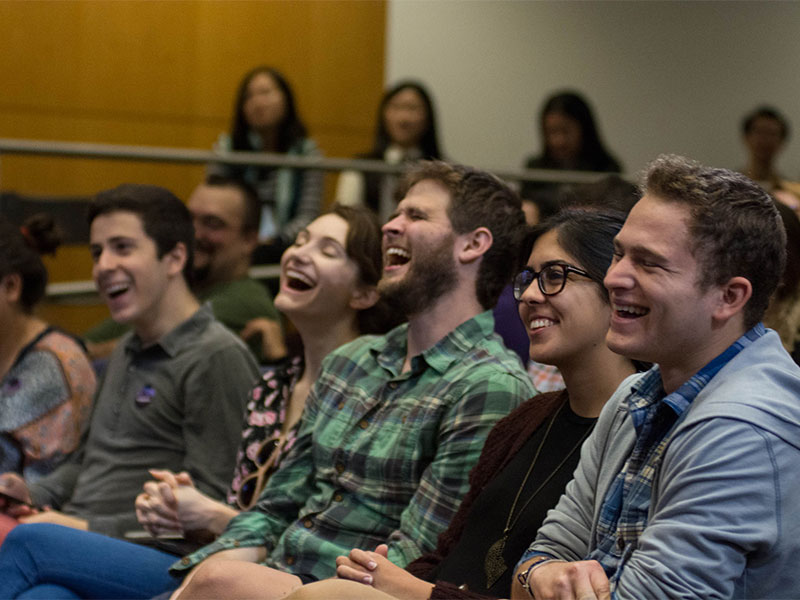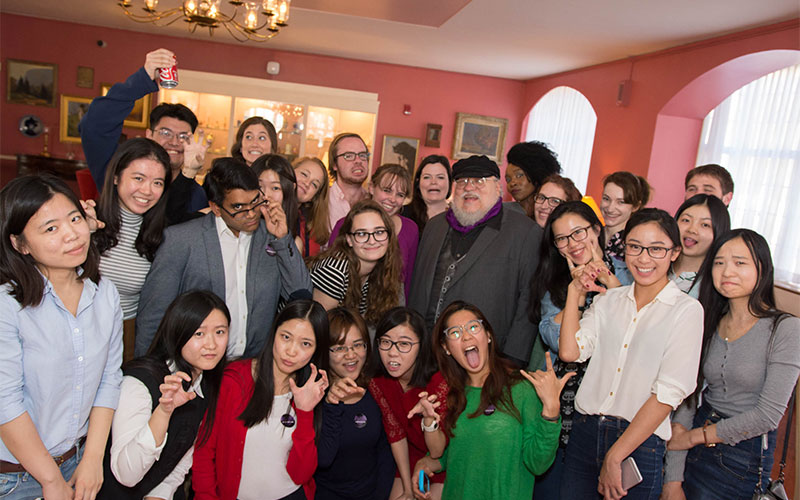 In a room of aspiring journalists hoping for the big scoop, award-winning author George R.R. Martin did not reveal if Jon Snow would return to the next season of HBO's "Game of Thrones."
"Yes, I miss all of my characters when they die," he said. "But that does not mean I'm bringing them back."
George R.R. Martin (BSJ70, MSJ71) spoke to a crowd of around 100 people at a Medill-only event on Wednesday, Nov. 4, for the presentation of his Hall of Achievement award. Martin is the best-selling author of the wildly popular "A Song of Ice and Fire" book series, as well as an executive producer of "Game of Thrones," the award-winning HBO adaptation of the series.
Dean Brad Hamm presented the award, given to Medill alumni whose distinctive careers have had positive effects on their field, noting the impact Martin's books and subsequent TV series have had on the science fiction and fantasy world. When accepting the award, Martin noted the importance of his journalism education on his writing, even though he didn't become a reporter after graduating.
"My Medill experience, nonetheless, is a huge part of who I am, and what I have become," he said. Martin continued to talk about the impact Medill had on making him a better writer, and how it led him to the success he has now.
After the award presentation, Martin sat down with a panel that included former WBEZ host Niala Boodhoo (BSJ99), Entertainment Weekly writer Darren Franich, and Medill student Orko Manna (BSJ18). Boodhoo's first question – if Martin had ever received a Medill F – elicited lots of audience laughter and a curt response: "No. I didn't get any Fs."
Martin elaborated upon his time at Northwestern, where he minored in history, took English courses and even founded the university's chess club. He took the magazine writing track instead of newspaper, saying that even as a college student he "wasn't too good at this deadline thing." He enrolled in Medill because in high school he researched a fiction writer's salary and realized it only came out to a measly amount, even by 1960s standards.
"Most fiction writers didn't do it full time," he said. "And some were journalists on the side. I figured that would be a good back-up plan."
 Because the event was exclusive to the Medill community, Manna said that he made sure to ask specific questions about Martin's experience as a journalism student.
"Those were the questions I came up with, about the storytelling, the characters, about how his time at Medill influenced him," he said. "Maybe not directly to write the stories, but in his ability write the stories."
In response to one of those questions, Martin said that characters, above all else, make stories compelling to him. As a science fiction writer, he said he wants to explore the "human heart at conflict with itself." When he creates characters, he said he has a sense of who they are, but loves seeing how they grow and evolve in complicated ways.
At 4 p.m. the same day, George R.R. Martin participated in a panel at a sold-out Cahn Auditorium event with the greater Northwestern community. Martin will also be honored at the football game against Penn State at 11 a.m. this Saturday.