Graduate journalism students investigate U.S. food assistance programs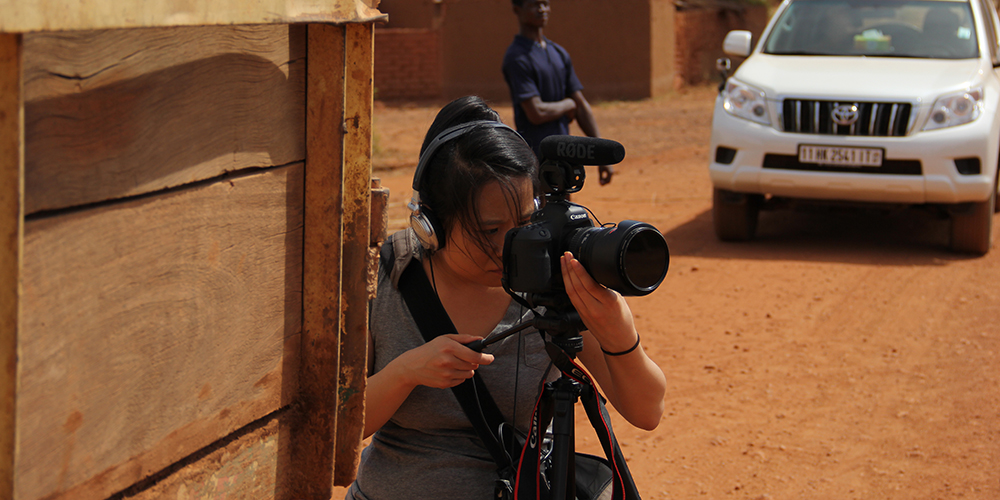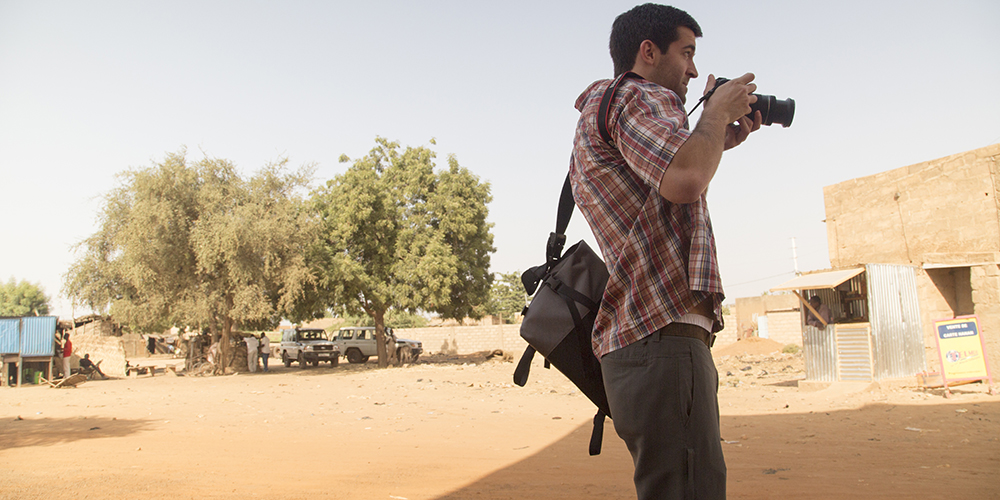 Woodward and Bernstein followed the money. Graduate students in the Medill National Security Journalism Initiative followed the food.
For three months, students investigated the United States Agency for International Development (USAID), the world's largest humanitarian food assistance program. Starting in America's heartland, they tracked how food aid is grown and processed in the United States and then sent to areas most in need. The students reported around the United States and in rural villages and refugee camps overseas, talking to those who manage and administer the food and those who receive it. They found waste and inefficiency plaguing the system but also solutions for how the program can better serve those in need.
"Hunger Pains," the multimedia project reported and created by the students in 2013, was recently published by USA TODAY. Since being released in September, the project has garnered a lot of attention for an issue that isn't brought to light often.
The project is part of the Medill National Security Journalism Initiative, which gives students the opportunity to investigate matters of national safety. Funding for the project comes from the Robert R. McCormick Foundation.
"We really think that we've helped do a public service by calling attention to this important issue," said Josh Meyer, lecturer and director of education and outreach for the initiative.
Meyer said the students worked closely with USA TODAY to craft and present the stories.
"From the beginning it was a full collaboration with a big media partner," Meyer said. "The students were given an up close and personal view of what it was like to work with a major media organization and across all digital platforms."
Elissa Nadworny (MSJ13) traveled to Jordan and Turkey to see what happens at the receiving end of food donations. She spent a few days in a Syrian refugee camp, meeting people whose lives have been devastated by civil unrest.
"It was incredible to meet these people and hear their frustrations [with] being refugees and having to start over," Nadworny said.
In Jordan, she witnessed the arrival of a wheat shipment after its long trek from the Midwest. But Nadworny, who is currently interning with National Public Radio's education desk in Washington, D.C., was also able to see a new program in practice that could curb inefficiency by allowing those in need to directly purchase their food.
"They're still getting food shipped to them, but they're transitioning to vouchers and e-cards," Nadworny said. "There's a significant reduction in cost that way. We were giving them the money to purchase food instead of wasting money getting the food to them."
Along with cleaning up some of the wasteful spending involved in shipping actual food to the Syrian refugees, the vouchers and e-cards give the recipients a sense of self-worth.
"I saw how [the vouchers and e-cards] instilled a sense of dignity and choice," Nadworny said. "Instead of just receiving a box of food, they can decide [what to buy]."
The project pushed students further than they sometimes expected. Drew Kann (MSJ13) didn't choose to focus on visual journalism while at Medill, but he ended up behind the camera for this project. After a tutorial stateside from instructor and longtime Washington Post editor Tom Kennedy and a quick scan of the camera's instruction manual on the plane ride to Africa, he started shooting footage while in Burkina Faso.
Kann is now an associate producer for CNN.com, where he is working on shooting his own stories."I was interested in visual journalism, but I didn't think it was something I'd try and do [while at Medill]," Kann said. "This project helped me discover that visual storytelling is something I want to do more of in my career."
Nadworny's limits were also pushed while working on the project. She planned to just report on the domestic side of food security, but she said Meyer encouraged her to travel abroad and investigate the international angle.
"It completely changed what I wanted to do," Nadworny said. "It was the best work that I've ever produced."
The project, now in its fifth year, has expanded the scope of national security journalism.
"It's important for our initiative to broaden our focus from traditional security issues, like cybersecurity and terrorism, to emerging threats," Meyer said.
Topics for the past five years have included climate change, military health care and energy. Meyer hopes to send students to Cambodia and Ukraine for the next project to report on land mines.
As the initiative grows and the project successfully publishes more multimedia stories like "Hunger Pains," students who want to work on important issues are being attracted to Medill's journalism program.
"A lot of other schools are starting to do similar projects now, but this is our fifth year," Meyer said. "Students are now telling me that they came to Medill because they hear about the project and it's something they want to do."
Jasmine Rangel Leonas is the assistant director for journalism content at Medill. She previously worked for the Miami Herald and has a BSJ from the University of Florida.