IMC Lecturer Tom Hayden tells students to dive into data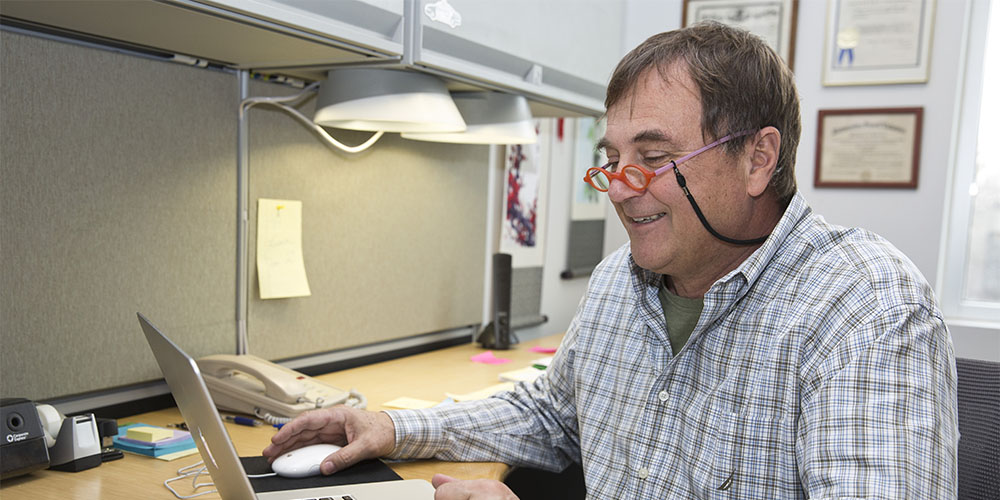 With about 30 years of experience from working in marketing at three main agencies, Lecturer and Program Director for the IMC Certificate Program Tom Hayden started teaching in IMC through the two undergraduate courses offered when the certificate program started in 2008. His experiences as president of Bozell's Chicago operations, while serving as a member of the Bozell Worldwide board of directors and as both president and chief strategy officer of the independent communications company Greenhouse make him a valuable asset to the program and a wealth of real-world knowledge for students.
Hayden said the first class he taught at Medill was Introduction to Advertising, and working with the students made him stay at Northwestern. "It was a class students seemed to like, too," he said. Hayden loves the students because of their diversity in bringing "interesting backgrounds and experiences" to the table. All of Hayden's courses are designed to be thought provoking and interactive, requiring prep work from students and active class discussion.
Hayden is also a unique lecturer at Medill because of his law background, having passed the bar in 1977 and choosing to apply the degree on the corporate side.  His law degree is the foundation of the classes he teaches now for both graduates and undergraduates. Besides matters of law in marketing and communications, of which Hayden is an expert, he is also interested in data and data security. "I haven't really found many classes at other universities focused on data and data security, and Washington, DC is all over it. Every other day there are data breaches," Hayden said.  Data security and privacy is a new issue that Hayden works to address especially in his graduate courses, with qualitative and analytical work. Hayden is also working on having a class for both undergrads and grads on data and data security in the next year.
On the industry switch to digital, Hayden says, "the analog world is pretty much gone. I think traditional media as we know it is disappearing quickly. As the world moves to the digital, marketing is moving right along with that. I think the way people select and consume and interact with media is driving this change. The evolution is pretty much based on an 'I want to read it when I want to read it' mentality—that's the digital world; on demand."  Because of this shift, Hayden believes the most important thing students can do is to dive into and understand the technology of their field.
Learn from the best faculty in the industry, like Hayden, by joining one of our IMC programs.