Medill to host a justice of South Africa's highest court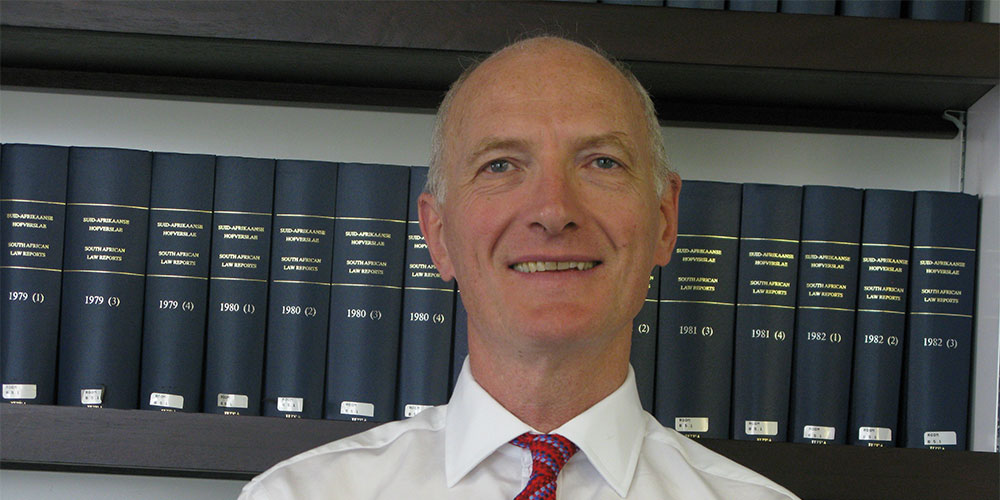 Medill will host a justice of South Africa's highest court later this month. During Justice Edwin Cameron's weeklong residency at the school, Northwestern community members and the general public will have two opportunities to hear him speak.
Cameron's first lecture will focus on South Africa's transition from an oppressive racist autocracy to an inclusive democracy under the world's most progressive Constitution. He'll offer reflections on the most notable successes as well as the biggest failures as a nation, long divided by wealth and race and carrying heavy burdens from the past, grapples to secure its path forward under constitutionalism and the rule of law. This lecture will be Wednesday, Jan. 20, at 5 p.m., in Harris Hall, Room 107.
On Thursday, Jan. 21, in a 4 p.m. conversation with Medill Associate Professor Douglas Foster in the McCormick Foundation Center Forum, Justice Cameron will discuss South Africa's constitutional commitment to freedom of expression, including freedom of the press and other media, which is expressed in section 16 of the Bill of Rights. Cameron will offer a personal account of the exciting and sometimes daring decisions South Africa's highest court has handed down.
In addition to his remarkable judicial career, Cameron has a compelling personal story. He overcame a poverty-stricken childhood to become a noted human rights lawyer during the struggle against Apartheid. President Nelson Mandela appointed him as a judge in 1994, and later wrote that Cameron was "one of South Africa's new heroes" for his courage in the fight against HIV/AIDS. He was the first office bearer in the country to reveal his HIV positive status publicly and is a fierce critic of former President Thabo Mbeki's AIDS policies. Cameron is the author of two books, "Witness to AIDS" and "Justice." 
"It's an honor to have Justice Cameron on campus to explain the underlying principles of the most progressive Constitution in the world," Foster said. Foster is author of "After Mandela: The Struggle for Freedom in Post Apartheid South Africa," and regularly takes groups of Medill students on reporting trips to South Africa. 
"It's especially appropriate, during the week we honor the Rev. Martin Luther King, Jr., that we should hear from one of the architects of a new democracy at the southern tip of Africa that strives to create a nonracial, nonsexist, non-homophobic, and more egalitarian society," Foster said.
Medill's South Africa Journalism Residency program, which was founded by former dean Loren Ghiglione in 2003, has sent more than 100 journalism students to South Africa. While there, the students have worked in news outlets in Cape Town and Johannesburg and lived for at least a quarter in South Africa.  This year a group of 14 students sets off in April for a quarter in the new democracy. Their first stop: The Constitutional Court.