Medill Fondly Remembers IMC Faculty Member Karen Brown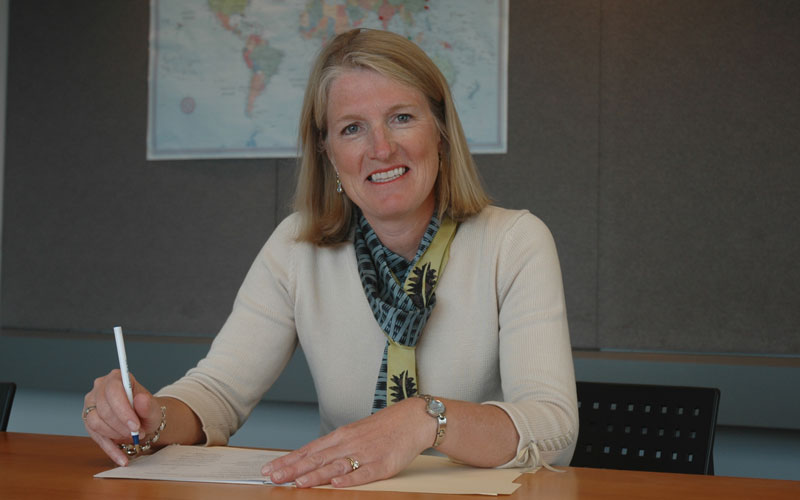 Medill IMC faculty member Karen Brown passed away on Thursday, April 7 at the age of 59 after a courageous battle with cancer. Throughout it all, she fought with dignity and class, reflective of the way she lived.
Karen taught Financial Accounting, the core marketing finance course, to over 1,800 students in the full- and part-time IMC programs from 2001 to 2014. Karen placed emphasis on understanding the economic rationale for managerial decision-making as it related to corporate strategy in general and in marketing programs in particular. Because of her teaching, IMC students could understand the financial objectives of a firm and could analyze marketing expenditures using traditional investment decision-making criteria. In addition to teaching, she had independent consulting projects related primarily to the issues of business valuation, and previous to that had a long corporate financial advisory career.
"Financial Accounting is a very difficult course to teach," said IMC Associate Dean Frank Mulhern. "But Karen had an incredible ability to successfully teach difficult financial concepts and techniques and make them easy for students to understand and digest. She made a hard course a valuable one for her students."
At the December 2015 Medill graduation, IMC students chose Karen as the "Teacher of the Year." Her remarks in accepting the award were as follows:
"Thank you so much, I wish everyone could be affirmed in life as you have affirmed me. When I think back in November of 2014 and I had all of you, I was so looking forward to hearing your Coca- Cola presentations and to see how much you have learned, and I knew I would be so proud. And as most of you know now, two days before the presentations, I got shocking news from my doctor that I had late stage pancreatic cancer. And so I hated to just leave you all but I had to focus on my health, and I want to take the opportunity to thank you all for all your words of encouragement and notes and gifts. But one thing the oncologist had said to me was, make short-term goals and then when you achieve them, make more short-term goals. So my first short-term goal was back in April, my son was getting married, and I was looking forward and did attend and it was an absolutely lovely affair. But right at the beginning, I made a long-term goal, and that was to be at your graduation, and by the grace of God and terrific medical care, I'm here, and I just wanted to congratulate you all and thank you."
Our thoughts are with Karen's family during this difficult time. She will be greatly missed.