Medill launches new Chicago space steps from Navy Pier, Lake Michigan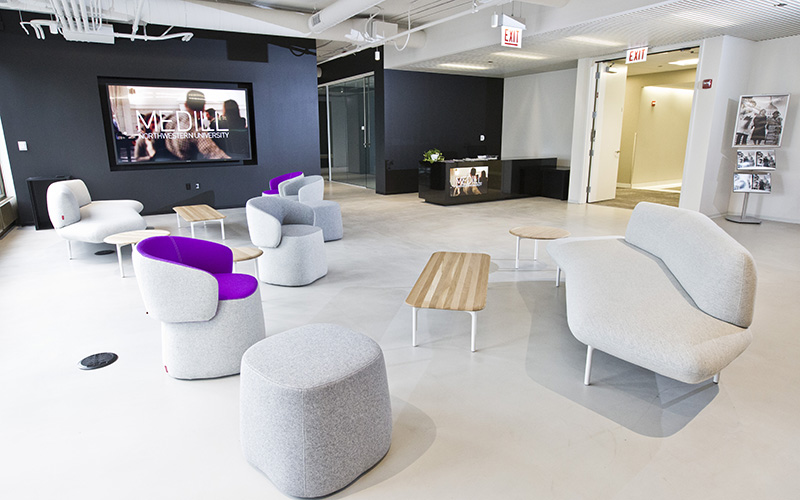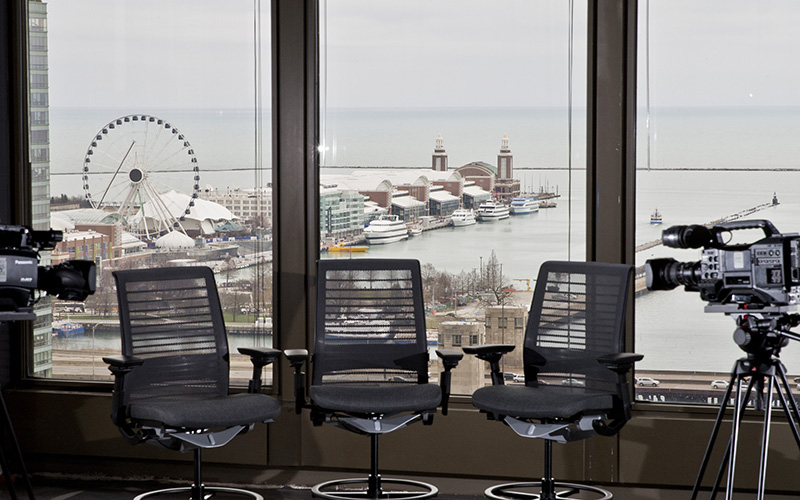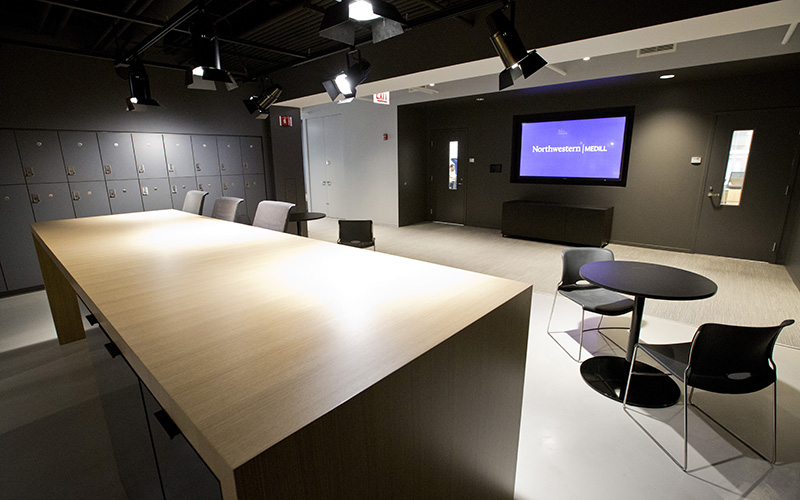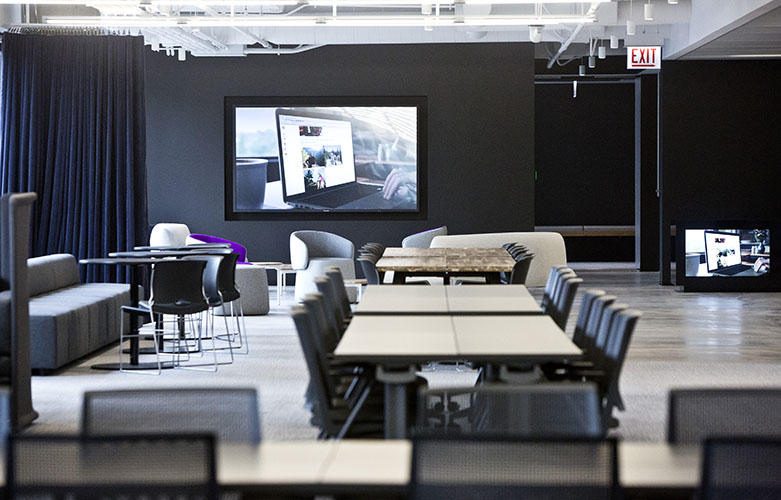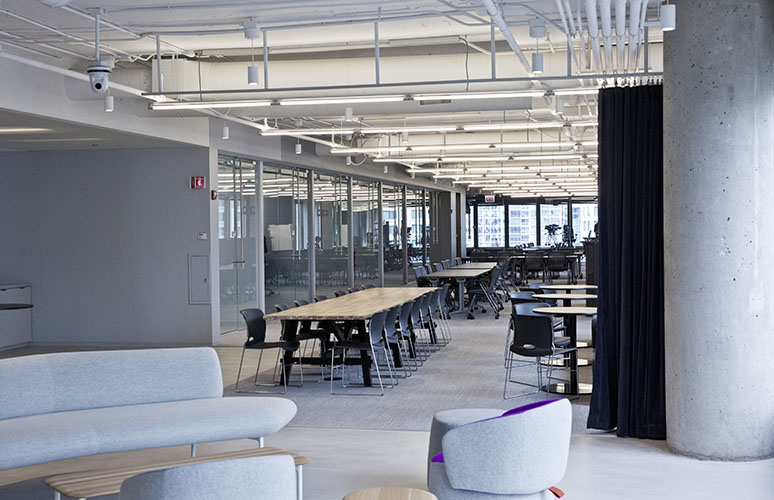 Medill today officially opened its new downtown Chicago location on March 29 at 303 E. Wacker, the first step in a multi-project expansion initiative that also includes a new space in San Francisco to open in early fall and a renovated Fisk Hall in 2019. 
"It's unusual to take on so many projects at the same time, but our academic buildings need significant work," said Dean Brad Hamm. "Plus, Northwestern is significantly upgrading the main Evanston campus and wants the teaching and research spaces to be top quality, reflective of a world-class university."
With sweeping views of Lake Michigan, Navy Pier and the Chicago River, this new modern workspace was designed to be both inspiring and reflective of the changes happening in today's fast-paced, social and technology-driven climate, preparing students to take their careers in media into the future.
The new facility houses what Todd Heiser, partner and design principal at Gensler, who oversaw the design of the project, called "the next generation of learning spaces." With open, heavily technology-enabled, multi-functional classrooms, open spaces and a state-of-the-art broadcast studio, the location will be ideal for visiting speakers and alumni events. There also is also an onsite café that will encourage conversation and collaboration, and serve a dual purpose as an equipment checkout space. Students can come in, grab a coffee and pick-up a camera or borrow a tripod from one location.
"We created this in one centralized hub to actually say, 'Hey, these are both social things. They're both opportunities to have social interchange,'" Heiser explained.
Medill's open-style classrooms not only offer students the ability to see what other students are working on, but provides an opportunity for serendipitous moments to develop between journalism and IMC students, redefining what collaboration could look like between the two legs of Medill, said Leslie Taylor (IMC12), former director of marketing at Gensler and a Medill alumna who worked closely on the project.
"I think it will have unbelievable impact on the students and what they do in the next stage of their careers," Taylor said.
Students arriving to the new facility for their first class on March 29 agreed.
"This new space shows that Medill is looking to be at the forefront and intersection of innovation, journalism and marketing communications," said Elizabeth Bacharach (MSJ16). "The communal and collaboration aspect excites me. I'm inspired by the location."
"It's awesome that we're so close to the Chicago Tribune building, to NBC, to other top journalism newsrooms in the center of the city," said Danielle Prieur (MSJ16). "We have the best views – we have the best classrooms!"
Dean Brad Hamm and his team had a very clear vision for the space. They wanted to push the boundaries, giving faculty, students and staff the opportunity to step out of their comfort zone. The hope for new space is to bring them into a new world of what teaching, learning and operating in an urban environment could be like.
"When you walk in the space, you're going to feel that you're in the next iteration of something," said Heiser. "It's a very crisp space, but it feels high-tech. It feels like all of the things you might see in the worlds of integrated marketing communications and journalism. I think you are really going to feel like you're in some place special."
Learn more about our MSJ and IMC programs, both using the new space, on our website.