Medill undergraduate students reported on the refugee crisis from Paris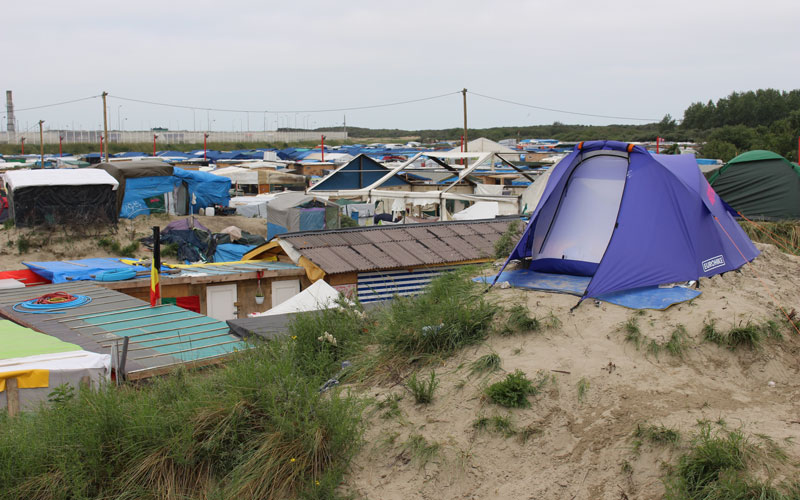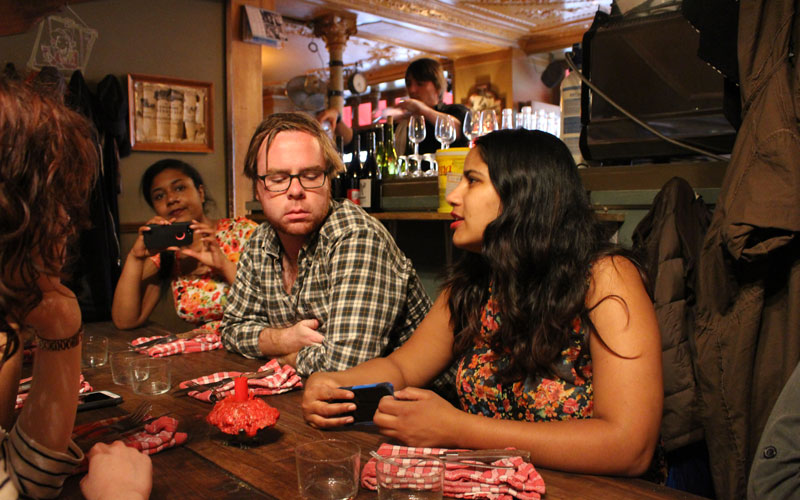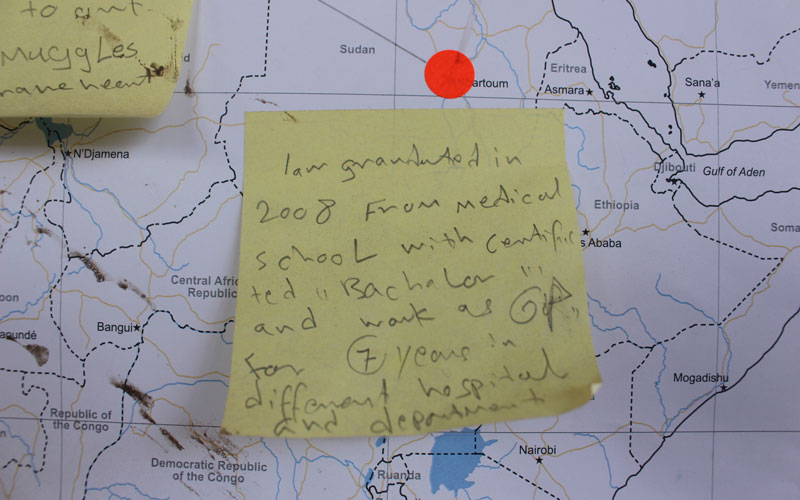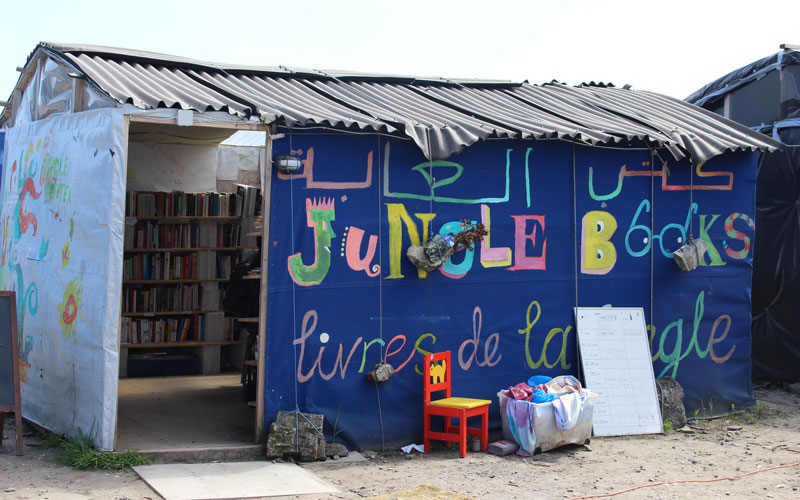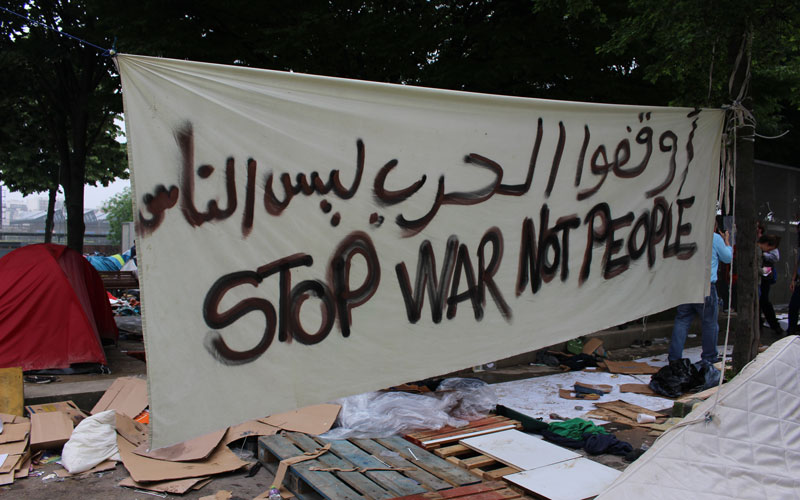 In June 2016, current undergraduate journalism students traveled to Paris, France, with Medill faculty and staff to report on the refugee crisis. Hear from Nesa Mangal (BSJ16) and Mariana Alfaro  (BSJ18) about how the trip opened their eyes to the experiences of refugees, volunteers, politicians and day-to-day citizens in Paris while reporting in an international location.
Nesa Mangal (BSJ16)
Near the end of my senior year this spring, I traveled to Paris, France, and spent a week reporting on the current refugee crisis and its ongoing evolution. The trip was sponsored and supported by Medill. More than 4,000 miles away, nine other BSJ students and I grew as reporters — and equally as friends.
Upon arrival, we dined on a classic Parisian dinner while delightfully scribbling gems of storytelling wisdom that our dinner guest, award-winning journalist Vivienne Walt, shared with us between bites.  Having so much talent sitting around the table and endless opportunities to write stories was inspiring and invaluable. Within a day, we were out in the field interviewing and capturing footage of the dismantlement of one of Paris's well-known refugee camps with passion. Our projects required us to work closely with each other during production and rely on one another to successfully edit them. By the end of the week, we had shared as many tears as we had late night laughs.
As a journalism and Middle East and North African studies double-major, being able to explore the politics of asylum in France and conduct interviews in Arabic gave my experience and portfolio of work a competitive edge just before graduation.  The exposure to a new culture expanded my view of the world and added to my skills as a budding journalist and well-rounded individual.
The experiences I gained in Paris helped me beyond the realm of reporting.
Medill not only invites but actively supports developing a broad range of perspectives and skills in its student body. The day I left Paris, I knew I wanted to continue covering the refugee crisis and that I had gained friends for a lifetime. I am proud that one of Medill's global experiences prepared me to put my best foot forward, regardless of where I am in the world.
Mariana Alfaro (BSJ18)
Though they are students with homework and jobs to tend to, members of volunteer group Réchauffons Corps et Coeurs spend their free time distributing goods across communities in need in Paris almost every weekend. In preparation for my reporting project in Paris, I reached out to RCC before coming to France and, inadvertently, meeting the group shaped the entire narrative of my story. 
When tragedy strikes, reporters usually flock towards the victims or the perpetrators. Sometimes, in the influx of coverage, those who take the time to help out are forgotten, their stories lost in the shuffle. Not that volunteers want or ask for the attention. Their stories, however, are worth telling.
In Paris, we came across different views on the refugee crisis. We spoke to refugees, politicians and day-to-day citizens. Yet the people we spoke to the most were volunteers. Reporting on volunteers might seem like an odd angle to take, given that they are not the cause or effect of the crisis. They are just there, on the sidelines. From a dismantled camp in Paris' 19th Arrondissement, to a busy asylum center mid-city, to the muddy grounds of Calais, volunteers are everywhere. In the end, they're not only witnessing history; they're affecting it, if not in a big scale at least in the day-to-day lives of the thousands of refugees. It is our job as journalists to capture these voices and their stories because they can provide valuable insight and perspective that might be missing from our full-picture coverage. 

Medill students Sophia Bollag, Eunice Lee and Mariana Alfaro spoke with French millennials during the time of uncertainty in their country and from those conversations produced a video series in partnership with The Washington Post. 

For more information on the types of global experiences our undergraduate students have at Medill, visit our website.