MSJ Students Film Documentaries in Uganda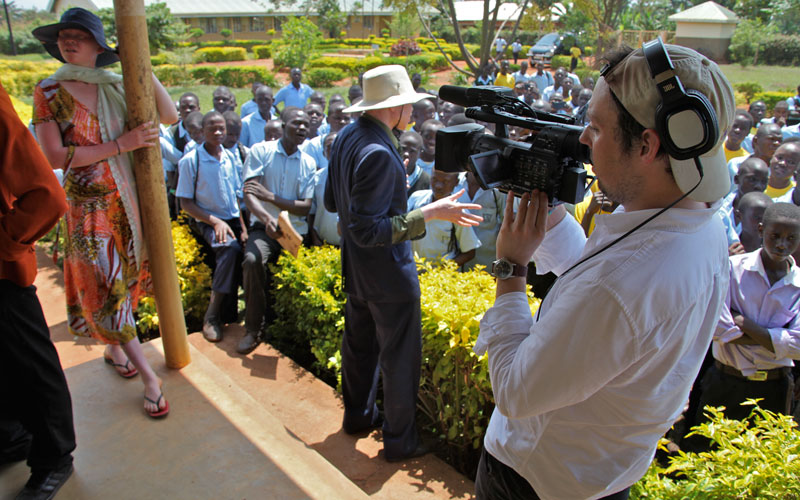 Medill documentary students in the MSJ program had a chance in 2015 to travel for two weeks to Uganda, a place where few journalism classes go. 
"It's a safe place to work out of with stories full of conflict," said Brent Huffman, an assistant professor of journalism who led the MSJ students on the trip along with Lecturer Cheryl Jackson.
The trip to Uganda was built into the summer MSJ documentary class. Students did pre-production for four weeks, flew out in the middle of the 10-week class to report and then returned to Medill to edit their stories. The students produced two documentaries from the trip, and both were successful, with one premiering on PBS and the other at a large film festival
The documentaries focused on the lives of children. The first told the story of a man with albinism who created an organization to support and protect children with albinism threatened with being killed. The second covered the story of children from poor families who have disappeared and rumored to have been sold to witch doctors to be sacrificed.
For the students on the trip, reporting from Uganda for the first time was a life-changing experience.
"I was able to go to Uganda and do exactly what I came here for," said Rachael Ponn (MSJ15). "I'm so incredibly grateful to have been accepted to the Uganda experience."