Students Explore Health Care's Challenges and Opportunities at Medill's Second Health Care Reporting Conference in D.C.
Students Explore Health Care's Challenges and Opportunities at Medill's Second Health Care Reporting Conference in D.C.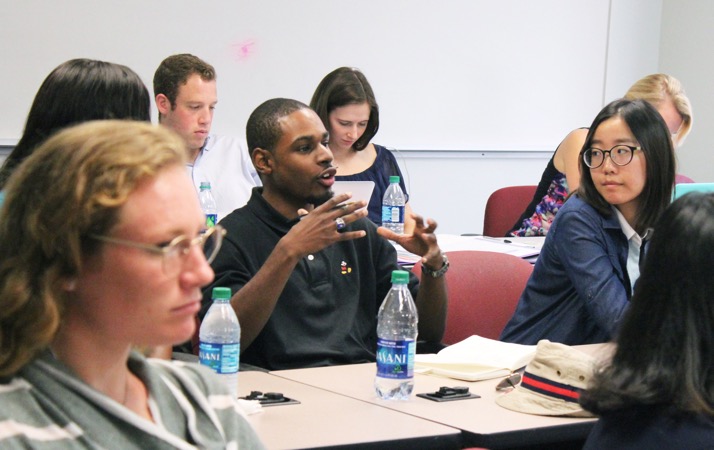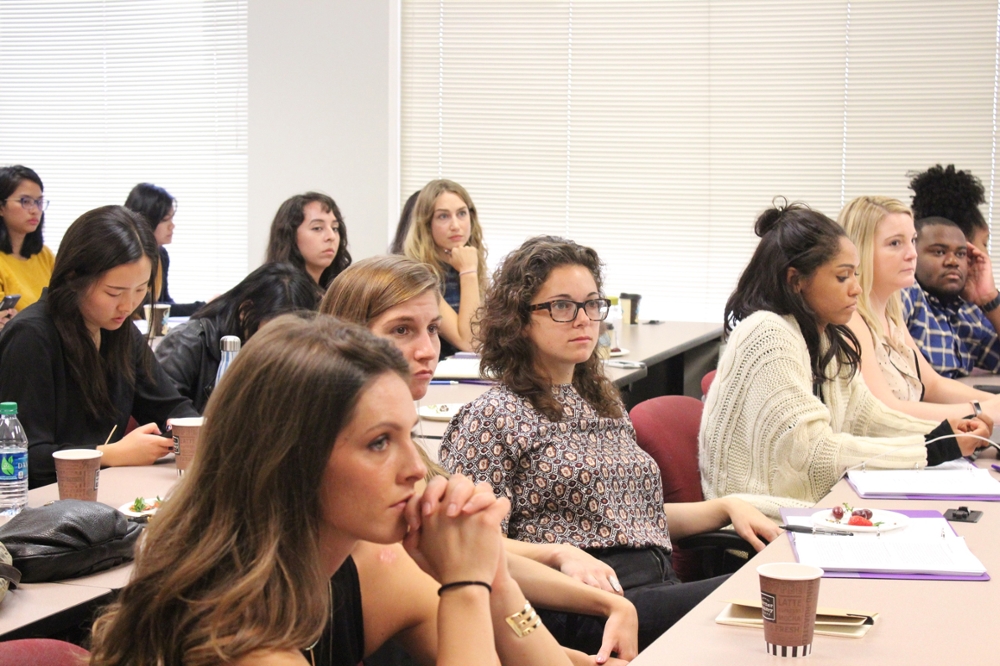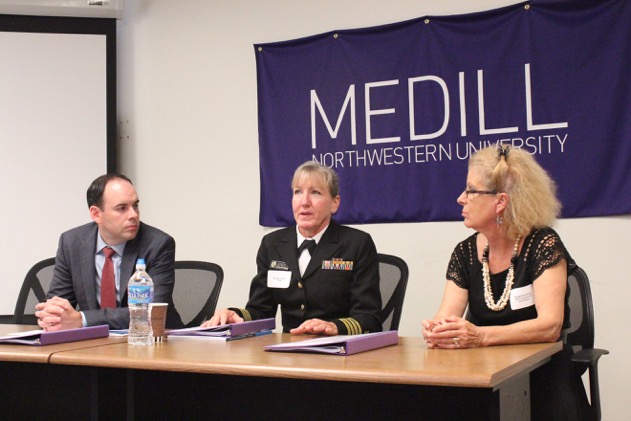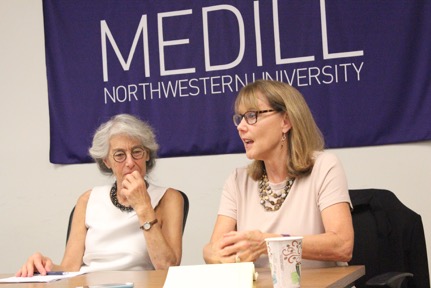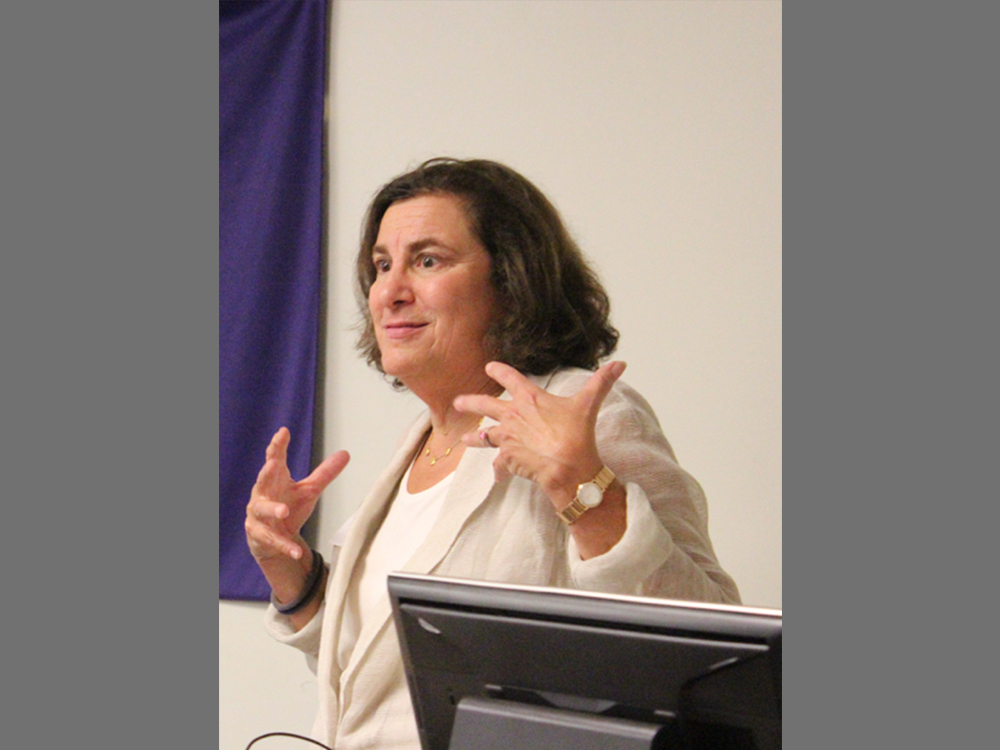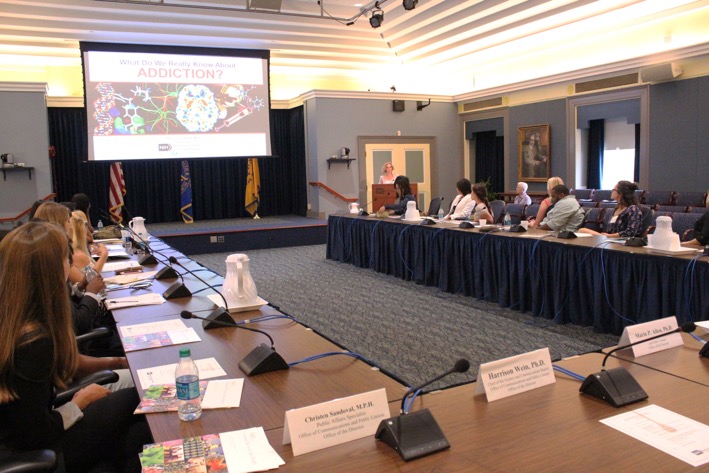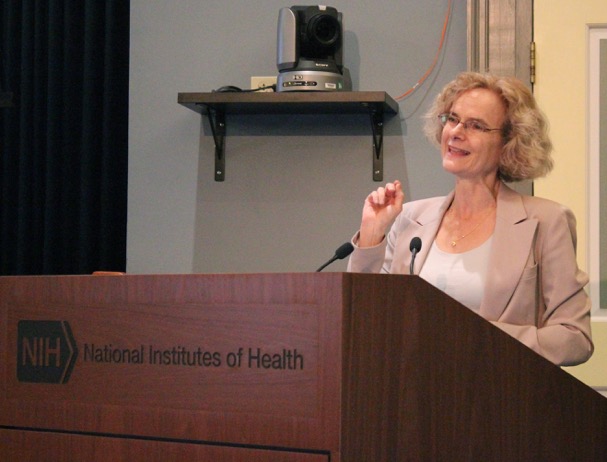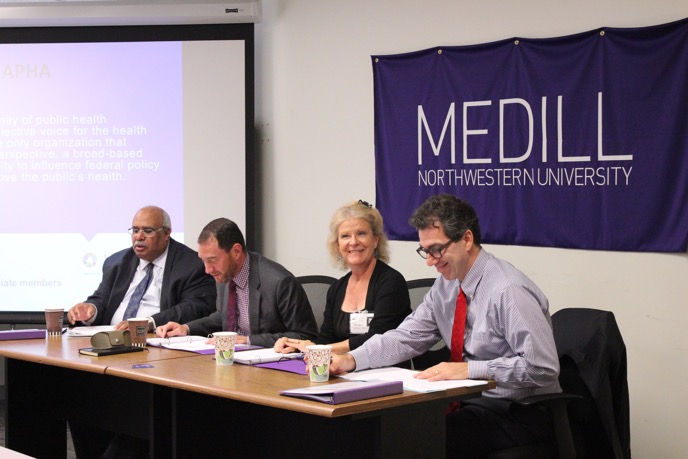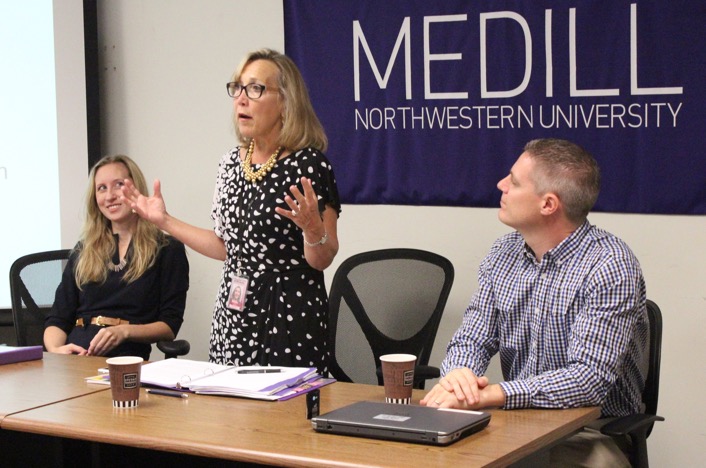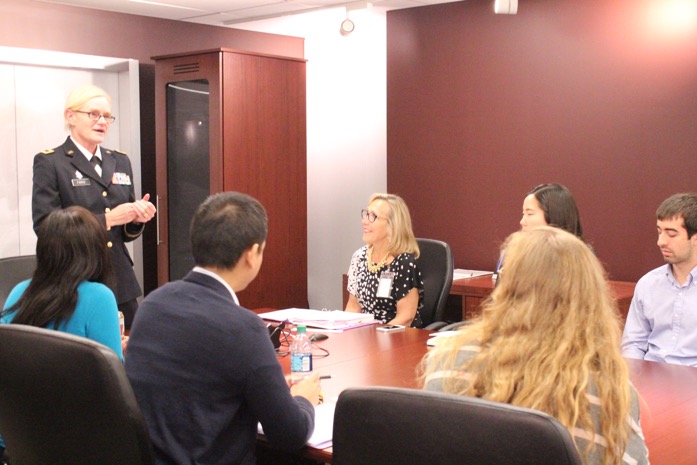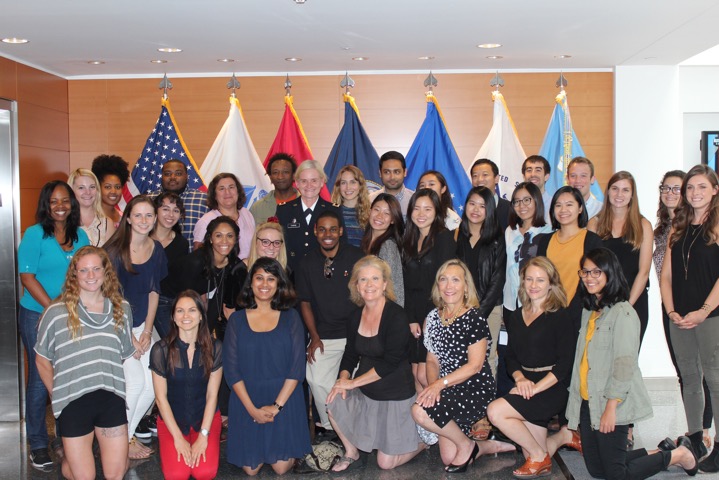 Surging prescription drug prices, millions of Americans battling addiction and complex health care policies that leave patients in limbo are only a few of the pressing issues Medill undergraduate and graduate journalism students explored with medical practitioners, policymakers, industry insiders and a brigadier general at Medill's second Health Care Reporting Conference in Washington D.C. Sept. 14-16. 
"Health care is a complicated issue and there are so many facets to health care," said Medill's D.C. newsroom director Ellen Shearer, who co-organized the conference with Medill faculty Abigail Foerstner and Donna Leff. "Covering it well and accurately with context, writing the important stories and ignoring those that aren't important is not easy," Shearer added.  
Panelists at the conference, which was sponsored by UnitedHealth Group, discussed critical drug shortages in a nation of plenty, new frontiers in medical research, the opioid epidemic and other public health challenges, and strategies for becoming better health care reporters. "We're really grateful to Medill alumnus Matt Stearns, UHG Optum vice president for external communications, for supporting our students," Leff said.
Students and faculty also visited the National Institutes of Health and the Defense Health Headquarters, where Brig. Gen. Jill Faris discussed Army medical care and health care advances, and participated in an exclusive dinner with some of DC's top health care journalists, including the Wall Street Journal's Louise Radnofsky and Politico's Rachana Pradhan.
"The Health Care Reporting Conference is another unique opportunity in Medill's Washington Program," Shearer said. "Having a D.C. Bureau gives us access to top newsmakers who want to brief our students on the nuances of big issues as well as present the latest research on subjects such as opioid abuse, addiction treatment, military health breakthroughs and more."
Through the conference, students had the opportunity to meet professionals and experts with diverse perspectives and backgrounds who students can turn to as sources on future assignments. "This is something we always emphasize at Medill," said Foerstner. "Finding a variety of sources, and finding sources who can help you sort out good science and bad science is really critical." 
For students, meeting and networking with key players in the industry were highlights of the conference. "Being a health reporter or any type of reporter you have to have a good network of sources," said Stephanie Golden (MSJ16). "That was the greatest advantage of the conference for me, along with learning a lot of things I didn't know before." 
-----
Learn more about Medill's graduate journalism specializations in Health, Environment and Science and Politics and National Security.
(Photos from the conference taken by Abigail Foerstner and Kelly Calagna (MSJ17))