Associated Press reporter Hannah Dreier awarded 2016 James Foley Medill Medal for Courage in Journalism
Associated Press reporter Hannah Dreier awarded 2016 James Foley Medill Medal for Courage in Journalism
Dreier awarded the medal for her coverage of the recurring turmoil in Venezuela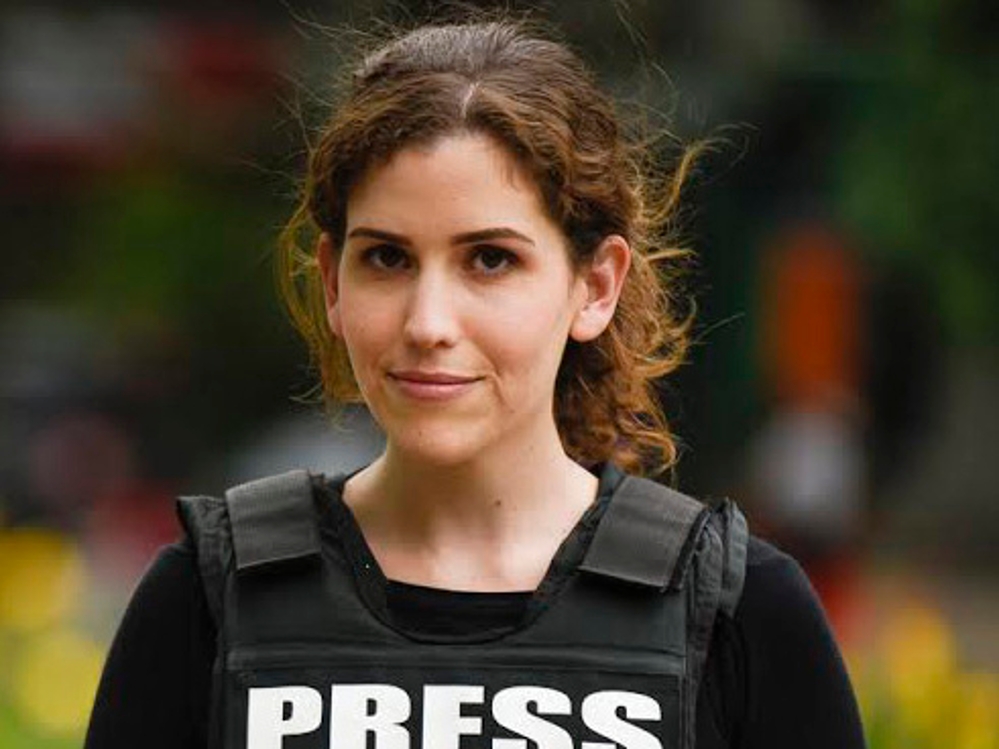 Associated Press reporter Hannah Dreier is the recipient of the 2016 James Foley Medill Medal for Courage in Journalism for her coverage of the recurring turmoil in Venezuela. Once among the richest and safest countries in Latin America, Venezuela has become an economic nightmare. Food is scarce. Crime is rampant. Hospitals barely work, and people are fighting desperately just to survive from day to day. Dreier's ongoing Associated Press series, "Venezuela Undone," chronicles this decline and its impact.
"I was absolutely astonished by Dreier's vivid descriptions of how harrowing the situation is in Venezuela and her tenacity in reporting what's really going on," said co-judge and Medill Board of Advisers member Dick Stolley (BSJ52, MSJ53).
Dreier is AP's sole English-language correspondent in Venezuela and has spent months in Caracas chronicling how health care, food scarcity and education intersect to present frightening challenges for the people of Venezuela.
"I think people will be reading her dispatches in order to understand this huge event for years," said Medill co-judge and Chicago Tribune investigative reporter David Jackson. "This is really enduring work, extremely enterprising. In that very dangerous environment, she is sticking her nose everywhere and confronting authorities and going into places where reporters haven't been."
"The story just comes through because there's nothing in the writing that is distracting you, and it's excellent writing," said Medill professor and co-judge Donna Leff (BSJ70, MSJ71). "She's about the story, she's about the reporting, and she's about the facts."
This year's runners up also won high praise from the judges. They are CNN journalist Arwa Damon for her war reporting in "Battle for Mosul" and Reuters journalist Selam Gebrekidan's "The Migration Machine" for her investigation into smuggling networks behind the mass exodus of migrants to Europe and the cruel consequences of the trade.
"One of the things that was staggering about this batch of entries was the uniformity in terms of quality, and that was mind blowing," Leff said.
About the James Foley Medill Medal for Courage in Journalism
The 2016 medal is given for work published during the 2016 calendar year to an individual or team of journalists, working for a U.S.-based media outlet, who best displayed moral, physical, ethical, financial or political courage in the pursuit of a story or series of stories. 
The selection committee included Medill Board of Advisers member Richard Stolley (BSJ52, MSJ53), former senior editorial adviser for Time Inc.; Chicago Tribune reporter and 2011 James Foley Medill Medal for Courage in Journalism recipient David Jackson; and Medill Professor Donna Leff (BSJ70, MSJ71), who has been a member of the faculty and an associate of Northwestern's Institute for Policy Research since 1980.
The 2015 award was given to Glenn Cook, James DeHaven, Eric Hartley, Jennifer Robison, John L. Smith, Howard Stutz and James G. Wright, reporters for the Las Vegas Review-Journal, for their coverage of the newspaper's sale to the family of billionaire casino executive Sheldon Adelson.
More About this Year's Recipient
Hannah Dreier is the Venezuela correspondent for The Associated Press. Dreier previously covered California state government and the business of gambling for AP. Her stories have been recognized by the Overseas Press Club, Society of Professional Journalists, ASNE and Livingston Awards. She graduated from Wesleyan University in Connecticut and spent the first years of her career at The San Jose Mercury News.