Six Medill student documentary films premiered at the American Documentary Film Festival
Students have opportunity to share films, receive feedback from professionals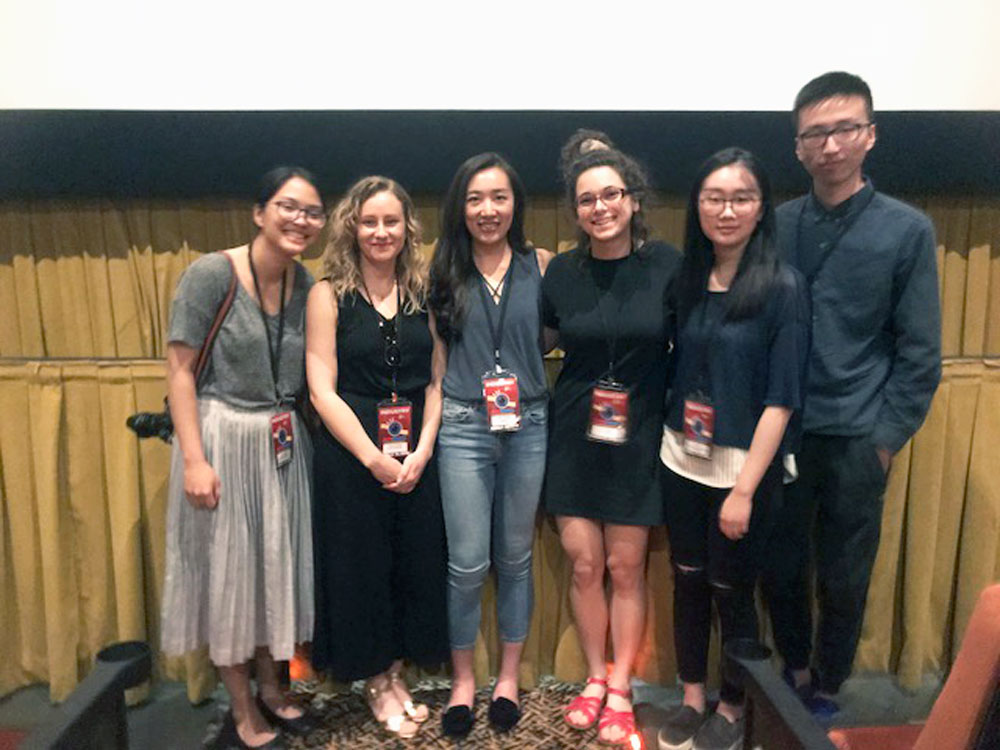 Six documentaries produced by Medill graduate and undergraduate journalism students were screened at the American Documentary Film Festival in Palm Springs, California in April.
The student documentaries were screened alongside longtime filmmakers' work at the Academy Award-qualifying festival. All documentaries were created in Medill Associate Professor Brent Huffman's documentary production classes.
The Medill student pieces included:
"Segunda Vida" by Taylor Goebel (MSJ17) and Siyan Huang (MSJ17), about a Puerto Rican woman in Chicago who uses the experience of her past heroin addiction to help people on the street
"Being Winters" by Cloee Cooper (MSJ17) and Pat Nabong (MSJ17) about Crow Native American Winters Plainbull as he grapples with a learning disability, gender identity, race and class issues at school
"Life is Too Short to be Ordinary" by Jenny Shi (MSJ17) about the kidnapping of a Chinese visiting scholar
"The Inexplicable Peter Smith" by Brendan Hickey (MSJ16) and Anna Boisseau (MSJ16) about a transgender actor playing Bruce/Caitlyn Jenner in a musical parody of the Kardashians
"From Damascus to Chicago" by Alex Lederman (BSJ18) and Colleen Cassingham (Weinberg16) about a Syrian family adjusting to life in Chicago
"The Chinese Gun" by Yunfei (MSJ16) Zhao and Xiao Lyu (MSJ16) about Chinese gun ownership in Chicago
"These students used what they have learned in class to create brave and empathetic documentary films," said Medill Associate Professor Brent Huffman. "The festival gave each student a chance to hear feedback and gain visibility for work. At Medill, we are committed to providing our students with opportunities like these."
Learn more about Medill's Documentary Journalism Program.