Pulitzer Prize-winning investigative reporter Debbie Cenziper to join Medill faculty
Veteran journalist to teach classes in investigative reporting and help direct Medill Justice Project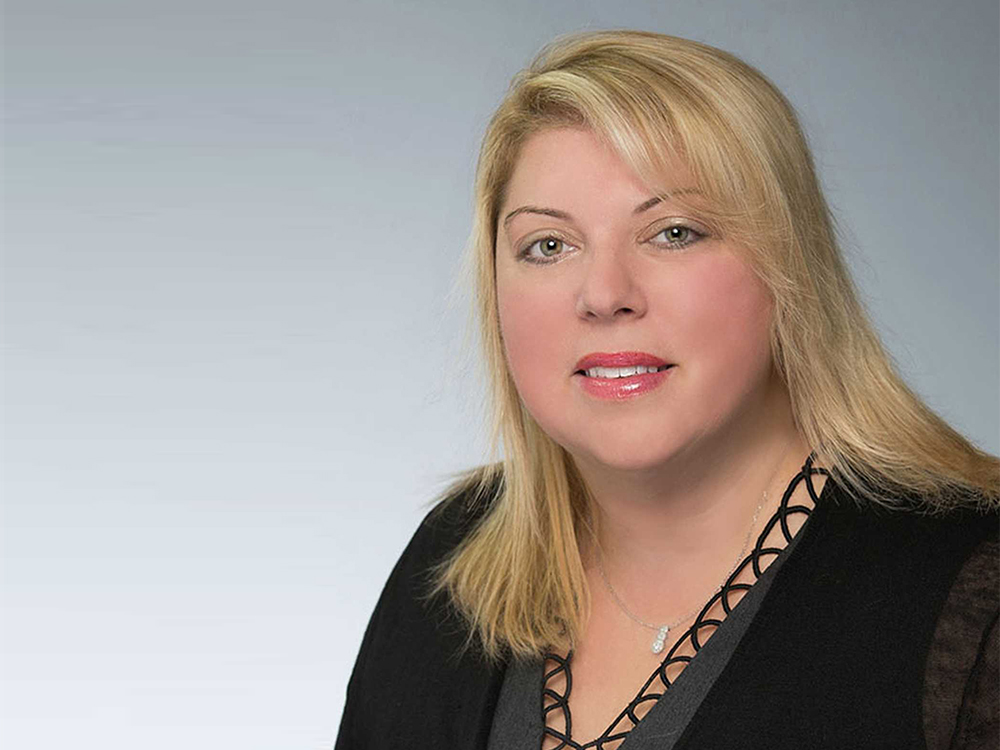 Northwestern University Medill School of Journalism, Media, Integrated Marketing Communications has hired award-winning investigative reporter Debbie Cenziper to join the school's faculty as associate professor and director of investigative journalism. For more than 20 years, Cenziper's investigative stories have exposed wrongdoing, prompted Congressional hearings and led to changes in federal and local laws.
Cenziper is currently a contributing member of The Washington Post's investigative team and an assistant professor of journalism at The George Washington University School of Media and Public Affairs. She spent nearly a decade on staff at The Post, investigating local nonprofit groups that failed to provide services for people with AIDS and the U.S. Department of Housing and Urban Development's troubled housing-construction program for the poor.
A 2013 series by Cenziper and her colleagues on predatory tax lien investors was awarded the 2014 Robert F. Kennedy Award for Human Rights and the American Society of Newspaper Editors' local accountability award. "Forced Out,"  exposing dangerous conditions in Washington, D.C.'s rent-controlled apartments, was awarded Harvard University's 2009 Goldsmith Prize for Investigative Reporting.
At The Miami Herald, Cenziper won the 2007 Pulitzer Prize for local reporting for a year-long investigation about affordable housing corruption, which led to the convictions of several developers and to a federal takeover of the housing agency. In 2006, she was named a Pulitzer finalist in explanatory reporting for her series exposing breakdowns in the nation's hurricane-warning system.
At George Washington University, where she has been on the faculty since 2016, Cenziper serves as an undergraduate adviser, media fellow with the Graduate School of Education, and board member and faculty adviser to the student newspaper. She has twice forged partnerships with the Medill Justice Project, leading to the publication of joint investigations on front pages of The Washington Post.
In addition to teaching courses in investigative reporting to both graduate students and undergraduates at Medill, Cenziper, who will be based in D.C., will help develop the school's investigative reporting curriculum and direct the Medill Justice Project. She will start at Medill in September, teaching an investigative reporting course to undergraduates on Northwestern's Evanston campus in the fall.  
"Debbie's extensive experience in investigative journalism that effects change will be an incredible asset to Medill and our students," said Interim Dean Charles Whitaker. "We are honored to have her join the faculty and continue Medill's long tradition of producing impactful investigative reporting."
"I'm thrilled to become part of such a tremendous program," said Cenziper. "Medill has already shown that student-led investigations can help change lives and shape public policies. I can't wait to jump in and team up with this talented group of students and faculty."
Cenziper is a graduate of the University of Florida. She is the co-author of the critically acclaimed nonfiction book "Love Wins: The Lovers and Lawyers who Fought the Landmark Case for Marriage Equality," published by William Morrow in 2016. The book was named one of the most notable books of the year by The Washington Post.
Her second nonfiction book, "Citizen 865: The Hunt for Hitler's Hidden Soldiers in America," will be released by Hachette in November. The book tells the story of a group of historians and lawyers at the U.S. Department of Justice who pursued an obscure group of Nazi collaborators on U.S. soil decades after the end of World War II.