Investigative journalist Lizzie Presser honored with Medill's John Bartlow Martin Award
The ProPublica writer's story chronicled a long history of repossession of African American-owned property in North Carolina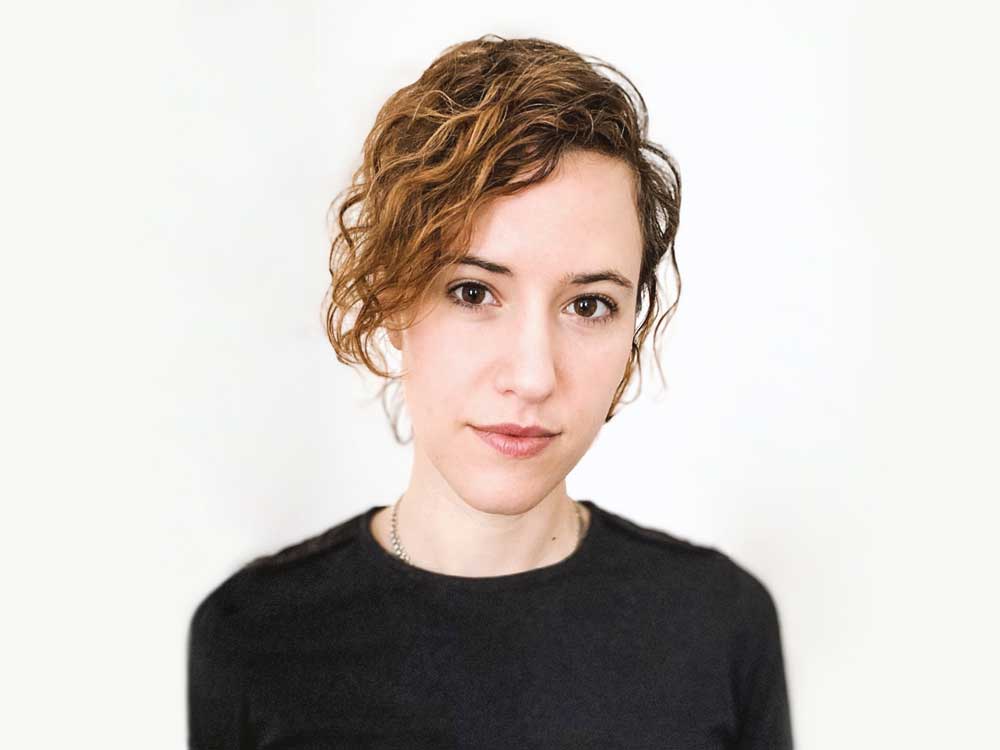 Lizzie Presser is the recipient of the 2020 John Bartlow Martin Award for Public Interest Magazine Journalism from Northwestern University Medill School of Journalism, Media, Integrated Marketing Communications. She was honored for "The Dispossessed," an investigation into the unjust repossession of African American-owned property through three different legal mechanisms in North Carolina. Her story was published in July 2019 by ProPublica in partnership with The New Yorker. "The Dispossessed" also won a George Polk Award for Magazine Reporting in 2020.
"In this feat of reporting and writing, Lizzie not only captured the depth of the Reels brothers' tie to the land and their loss of it; she showed how the abuses that drive black land loss are systemic and widespread," ProPublica Editor-in-Chief Stephen Engelberg said. "Most importantly, this reporting continues to be a force for change."
To conduct her research, Presser methodically examined all cases in the past decade in one hard-hit North Carolina county, sifting through shelves of files housed in the county courthouse to build a database out of the paper records. Her investigation recounts the heartbreaking, personal stories of various black landowners whose land was repossessed, including Melvin Davis and Licurtis Reels, brothers whose land had been bought by developers without their knowledge and who spent years in jail for refusing to leave waterfront property that had been in their family for a century.
"As I read academic articles on the vulnerability of African American landowners who had, for generations, passed down land without a will, another question emerged," Presser said. "Nobody had given a long form investigative treatment to the emotional toll of black land loss, especially for families who bought land just after emancipation. I wanted to look at the legal loopholes that permitted these land seizures, and to capture the trauma of losing heritage and home."
After the article was published, two U.S. senators sent a letter urging the USDA to implement reforms for heirs' property owners, and the Farm Service Agency held listening sessions. In October, the U.S. Senate passed an amendment to help heirs' property owners clear titles, including $5 million for the first year of a relending program.
"It's a tremendous honor to win this award named for John Bartlow Martin, whose writing exposed injustice and brought readers into the worlds of the people who were harmed," Presser said. "This award is also for the families, particularly the Reels relatives, who trusted me to tell their stories about the often impossible task of holding on to their ancestral land. They spoke out to protect other families without wills, and so that policy might change to address the loopholes in the law."
Patti Wolter, the contest chair and Medill's Helen Gurley Brown Magazine Professor, said the strong narrative writing submitted in this year's competition truly brought stories of uncovered topics to life.  
"Lizzie Presser's article, 'The Dispossessed' stood out not just because of the compelling investigation of a century-old problem of cheating African-Americans out of land ownership, but also for the deft way in which she makes complicated legal issues come alive with real people, visual writing and carefully constructed explainers," Wolter said. "This combination of narrative skill and the illumination of long-ignored social justice is at the heart of the John Bartlow Martin Award."
Virtual event with Presser May 27
Presser will speak to students, the Northwestern community and the public about her award-winning story on May 27 at 5 p.m. Central via Zoom.
Register to attend the event virtually

Honorable Mentions
Honorable mentions for the 2020 John Bartlow Martin Award were awarded to two other entries:
"The Young Hands," by Karen Coates and Valeria Fernández, Pacific Standard
"The Homeless Many," by Brian Goldstone, The New Republic
About the Blue Ribbon Judges
Sara Austin, editorial consultant, former Executive Editor, Real Simple
Danielle Cadet, VP, Content Strategy & Development and Managing Editor of Unbothered Refinery29
Robert Samuels, national political reporter at The Washington Post

Seth Freed Wessler, investigative reporter and fellow at Type Media Center/Type Investigations; 2018 John Bartlow Martin Award winner
About the John Bartlow Martin Award for Public Interest Magazine Journalism
Former Medill faculty member John Bartlow Martin advanced the tenets of public interest journalism. His magazine stories about labor racketeering, poor working conditions, racism, crime and abuse of mental patients were marked by careful reporting, incisive writing and a palpable concern for victims. In many cases, these stories, published in major magazines such as Harper's, The Saturday Evening Post, Life, Look, Collier's and The Atlantic, prompted public policy changes and inspired other journalists to make a difference with their own reporting.
In his 10 years at Medill, Martin helped students become skilled reporters and writers. Medill established the John Bartlow Martin Award for Public Interest Magazine Journalism in 1988 to encourage outstanding professional work in this crucial area. The award comes with a cash prize of $4,000.
The nomination period for the 2021 award will open in November 2020. The nomination form link will be posted on the Medill website.