Medill awarded $1 million by McCormick Foundation to help improve local news in Chicago 
Medill to launch a comprehensive series of initiatives through Metro Media Lab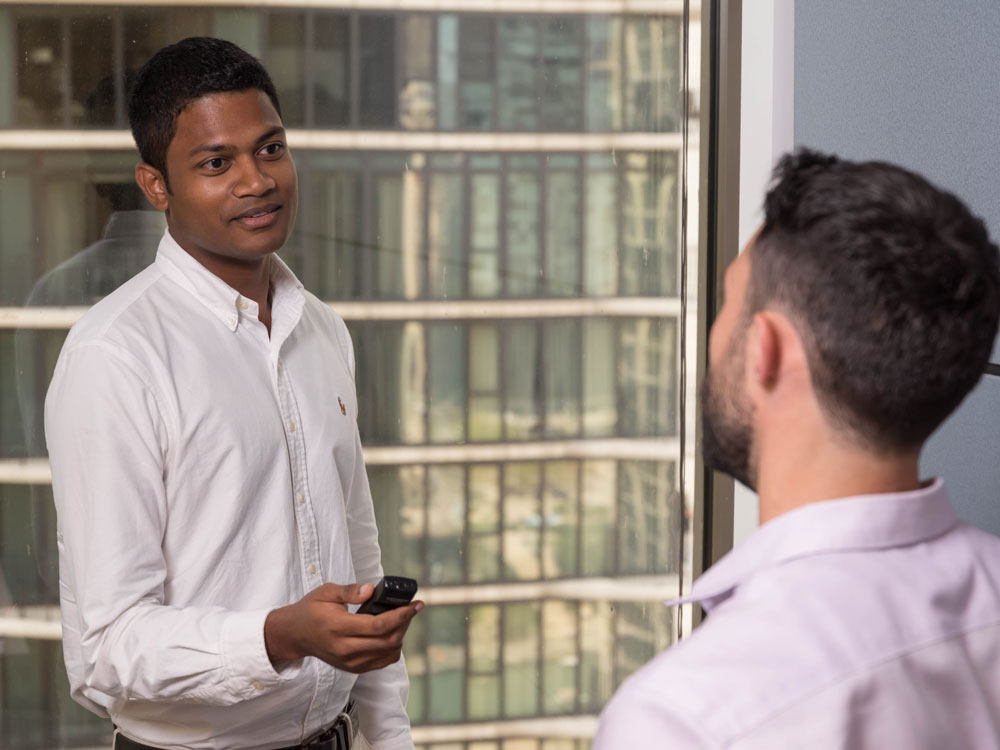 Northwestern University Medill School of Journalism, Media, Integrated Marketing Communications has been awarded $1 million by the Robert R. McCormick Foundation for an ambitious new program to help bolster local news in Chicago.
With McCormick's support, Medill will launch the Metro Media Lab, a comprehensive series of initiatives aimed at improving the local news ecosystem in Chicago. The lab is designed to help local news organizations better engage with citizens; provide quality, solutions-oriented journalism; and strengthen the sustainability of local news organizations through research, training and student-produced storytelling in partnerships with Chicago outlets.
"The McCormick Foundation has long been one of Northwestern's most dedicated partners in education and research," Northwestern President Morton Schapiro said. "Through the years, the foundation has advanced the efforts of the Medill School, the Robert R. McCormick School of Engineering, the Kellogg School of Management and Northwestern Memorial Hospital. The Metro Media Lab at Medill will now play a crucial role in revitalizing local and community-based journalism." 
The creation of the Metro Media Lab comes at a time when local news outlets across the nation are grappling with massive disruptions in their business models resulting from digital transformation. The lab also symbolizes Medill's strategy to be a leader in local news throughout Chicago.
"By pairing our research, our faculty and our students with journalists and future journalists, we can make a difference in helping people understand the importance of local news and establishing successful news organizations to provide this essential service," said Medill Dean Charles Whitaker.
The Metro Media Lab provides reporting, data and training to support a strong future for local news, including: 
Leadership training for Chicago community and ethnic media organizations in strategic and financial planning.
Deeply reported, student-produced stories, in partnership with local news outlets, that explore potential solutions to some of Chicago's most vexing issues.
Actionable research of Chicago news and information consumption that helps practitioners and scholars better understand the interests, needs and habits of audiences.
A "Teach for Chicago Journalism" initiative aimed at giving both teachers and high school students the tools they need to nurture writing and multimedia skills for the future.
Development of an incubator to help Chicago news outlets build sustainable business models.
"We are grateful for this generous gift from the McCormick Foundation that will make a tremendous difference in the lives of Chicago's citizens," Whitaker said. "Our democracy demands that its citizens be informed, and local news organizations are vital to that requirement. With the launch of the Metro Media Lab, Medill has an unparalleled opportunity to share its knowledge with local media organizations to help them thrive." 
The Metro Media Lab represents an extension of the work already underway at Medill to help struggling local news organizations nationally.
Two years ago, the school launched the Medill Local News Initiative, a research and development project designed to improve audience engagement and strengthen business models. To date, Medill researchers have partnered with major media companies to analyze more than 13 terabytes of local digital reader behaviors across nearly 20 U.S. markets. That work was recently awarded a Google Innovation Challenge grant, and it has been featured at major media conferences across North America. The Local News Initiative is supported with more than $1.3 million in gifts and grants, including support from the McCormick Foundation.
The Metro Media Lab will complement that initiative and firmly establish Medill as a national leader in addressing the future of local news, which is vital to the functioning of a healthy self-governed democracy. 
"Vigorous local reporting keeps the public informed and holds our public institutions accountable," said Timothy P. Knight, President and CEO of the Robert R. McCormick Foundation. "This investment in Northwestern's Metro Media Lab will help broaden and deepen public affairs reporting to more inclusively and sustainably serve the region's diverse communities. Equipping journalists to engage their audiences is central to the Lab's focus and essential for a healthy democracy." 
McCormick approved the $1 million grant, which runs through 2024, on March 19. This generous contribution counts toward We Will. The Campaign for Northwestern and brings McCormick's total giving to Northwestern in the "We Will" Campaign to nearly $20 million, including support of scholarships, medical research benefiting wounded warriors, Medill, Kellogg and the McCormick School of Engineering. The funds raised through the "We Will" Campaign are helping realize the transformational vision set forth in Northwestern's strategic plan and solidifying the University's position among the world's leading research universities. More information on We Will. The Campaign for Northwestern is available at wewill.northwestern.edu.
The Robert R. McCormick Foundation helps communities in Chicagoland and across Illinois develop educated, informed and engaged citizens. Through philanthropic grantmaking and Cantigny Park, the Foundation works to strengthen our democracy, and to help ensure that people, especially children, have equitable access to the opportunities they need to flourish. The McCormick Foundation, among the nation's largest foundations with more than $1.5 billion in assets, was established in 1955 upon the death of Col. Robert R. McCormick, the longtime editor and publisher of the Chicago Tribune.