Medill launches new scholarship to serve HBCU alumni enrolling in the sports journalism program
Medill launches new scholarship to serve HBCU alumni enrolling in the sports journalism program
The full-tuition scholarship is from the Simmons Family Foundation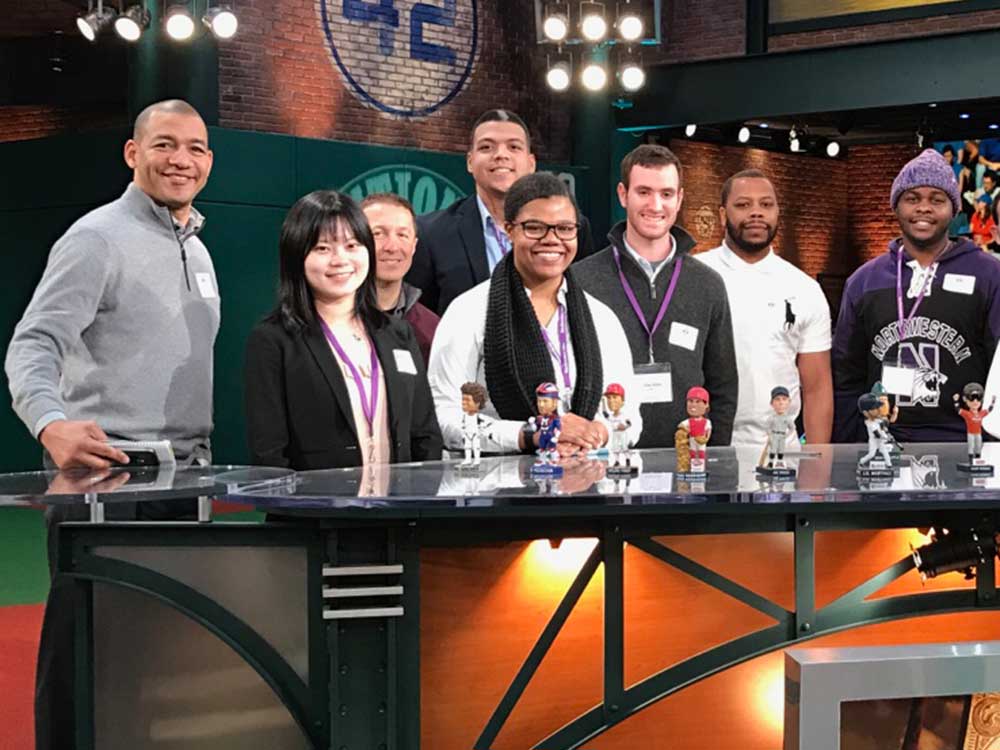 EVANSTON, ILL. -- Northwestern University Medill School of Journalism, Media, Integrated Marketing Communications is launching a new scholarship thanks to support from the Simmons Family Foundation. Over a five-year period, a full-tuition scholarship will be available to a student enrolling in Medill's sports journalism program, with a preference for an alumnus of a historically Black college or university.
"Scholarship funding for graduate students is one of our most critical needs at Medill," said Medill Dean Charles Whitaker (BSJ80, MSJ81). "This level of support will make a life-changing difference for students who receive it, and I am proud that this scholarship will further bolster Medill's commitment to diversity, equity, and inclusion."
"The Simmons Family Scholarship for Sports Journalism will allow Medill to attract the top sports journalism talent," said J.A. Adande (BSJ92), who serves as associate professor and director of sports journalism at Medill. "This scholarship will truly be a game-changer for the students it helps, and I could not be more grateful."
The Simmons Family Foundation was founded by Ringer CEO Bill Simmons and his wife, Kari.
Medill's Sports Media specialization prepares students to enter this industry by providing them with a solid foundation in the principles of modern journalism as well as in-depth subject area knowledge. In addition to coursework, students travel to different cities and countries, gain additional skills, meet alumni and industry professionals, and plan for their future careers.
The gift counted toward We Will. The Campaign for Northwestern, among the most successful fundraising campaigns in the history of higher education. Publicly launched in March 2014 in support of the "Northwestern Will" strategic plan, the University-wide fundraising initiative concluded June 30, 2021, with a total of $6.1 billion raised from 174,380 donors. Gifts raised in the "We Will" Campaign are providing vast opportunities for Northwestern students and advancing programs across the University. Learn more about the "We Will" Campaign's impact.
To be considered for the Simmons Family Scholarship for Sports Journalism, applicants must meet the requirements for admission to Medill. Preference will be offered to graduates of historically Black colleges and universities. To apply to the graduate journalism program, applicants must submit an admissions application to Medill (preferably Round 1 or 2) for the Fall Quarter Sports Media specialization.
Please contact Medill Director of Graduate Admissions and Financial Aid Julie Collins with questions.