Northwestern Medill, premier school for journalism and integrated marketing communications, celebrates its Centennial
School to turn 100 years old on Feb. 8, prepares to mark occasion with year of celebrations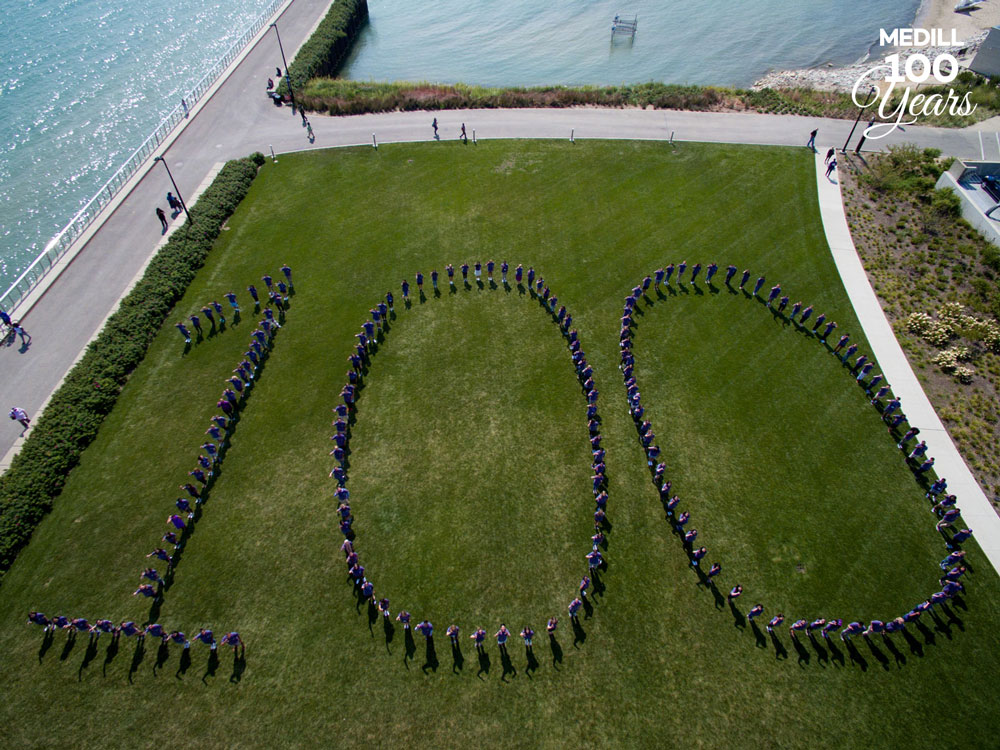 EVANSTON, Ill. -- Northwestern University Medill School of Journalism, Media, Integrated Marketing Communications will mark its Centennial this year with speakers, research and celebratory events through spring of 2022. The theme for the year is "Unparalleled Past, Unlimited Future."
The school was founded on Feb. 8, 1921 with nine undergraduate students. Today, Medill provides instruction on five campuses around the world and has more than 18,000 alumni who are leaders in journalism, media, marketing, communications and more.
Leading up to Medill's incorporation, Chicago Tribune reporter Edward J. Doherty urged Northwestern President Walter Dill Scott and Tribune publisher Robert R. McCormick to start a journalism program at Northwestern. With funding from the Tribune and backing from McCormick, the school was established. It was named for Joseph Medill, McCormick's grandfather. Joseph Medill was a leading abolitionist who used the newspaper he owned, the Chicago Tribune, to promote anti-slavery views and helped catapult Abraham Lincoln to the U.S. presidency. He also served as mayor of Chicago following the Great Chicago Fire in 1871.
"For 100 years, Medill has trained the world's best storytellers," said Medill Dean Charles Whitaker, a longtime faculty member and Medill alumnus. "Whether they are journalists who record the first draft of history or marketers blending data with creativity, Medill students and alumni craft the narratives of the events, people and brands that populate and animate our world. I am proud of what we've collectively accomplished in our first 100 years, and am excited by the work we're doing to prepare for our next 100 years." 
Medill is marking its Centennial in myriad ways including a dedicated Centennial website that includes a timeline of its history, alumni memories, ways for people to get involved with the Centennial celebration and thoughts from faculty about where Medill will go in the next 100 years. 
To commemorate the milestone in its history, Medill will also host virtual events beginning in February 2021 with in-person events to follow when possible through the spring of 2022. Events are open to the public. The first event will be a Medill Trivia night on Monday, Feb. 8, 2021 at 6 p.m. Central. A commemorative issue of the Medill alumni magazine will be published this spring with a special retrospective on the school's history. Banners on Sheridan Road in Evanston will highlight the work of students in the past and today. An online exhibit with University Libraries is also planned. 
For more information and a full list of events, visit the Medill Centennial website.