Accomplished sports journalist Mike Greenberg to address 2022 graduates at Medill's convocation
Accomplished sports journalist Mike Greenberg to address 2022 graduates at Medill's convocation
Greenberg is a Medill alum, Hall of Achievement member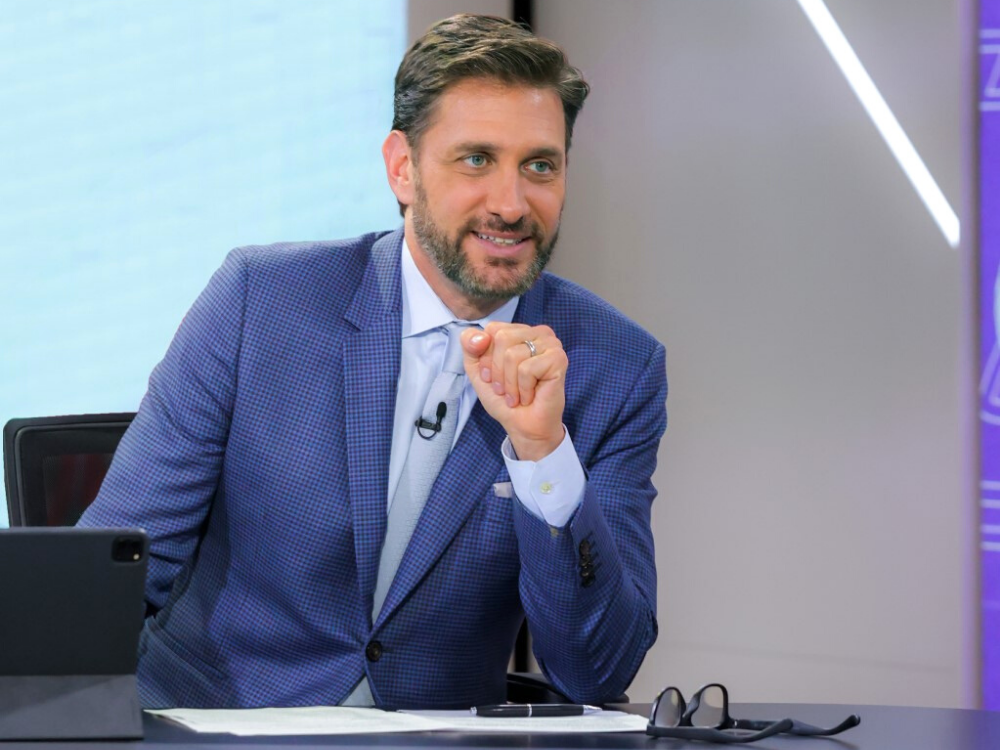 EVANSTON, ILL. -- Northwestern University Medill School of Journalism, Media, Integrated Marketing Communications will welcome Mike Greenberg (BSJ89) to speak with 2022 graduates and families as Medill's convocation speaker.
"We are honored to have Mike Greenberg come back to Medill to share his valuable experiences and lessons with our community," said Dean Charles Whitaker (BSJ80, MSJ81). "Mike's career in sports journalism equips him with a distinct perspective to inspire and influence the Class of 2022 as their careers begin."
Greenberg is a member of the National Association of Broadcasters' Broadcasting Hall of Fame, the National Radio Hall of Fame and Medill's Hall of Achievement.
Sports fans listened to Greenberg as one of the hosts on "Mike & Mike" for almost two decades on ESPN Radio. He started his career with ESPN as an anchor in September 1996 with the launch of ESPNEWS. He also anchored ESPN's "SportsCenter."
Recently, Greenberg became host of "NBA Countdown." He continues to host "Get Up," ESPN's morning show, which he began in 2018. He returned to ESPN Radio in August 2020 hosting "#Greeny," where he shares his take on the trending topics featured from that morning's "Get Up." He's also been host of "Bettor Days with Mike Greenberg" since September 2020, a show on ESPN+ where true stories of gambling adventures are told through character-driven reenactment.
In addition to his radio and broadcast milestones, Greenberg has authored multiple books. His first book, "Why My Wife Thinks I'm An Idiot: The Life and Times of a Sportscaster Dad," was released in 2007 and spent five weeks on The New York Times' Best Sellers List and received a nomination for a Quill Award. When celebrating 10 years on air with co-anchor Mike Golic in 2010, "Mike and Mike's Rules for Sports and Life" was released and reached number three on the New York Times' Best Sellers List. Greenberg wrote the novel "All You Can Ask For" in 2013 and co-wrote the children's book "MVP: Most Valuable Puppy" with his wife Stacy Steponate Greenberg in 2018. They donated all of the author proceeds from both books to the V Foundation for Cancer Research. Greenberg released the novel "My Father's Wives" in 2015.
Before joining ESPN in 1996, Greenberg was a sports columnist for the Copley News Service in California. He also reported for SportsChannel Chicago and was a sports anchor for the regional cable news network CLTV. He reported on events including the World Series and the Super Bowl for Chicago's WSCR-Radio and was a sports anchor/reporter for Chicago's WMAQ-Radio.
Greenberg's wife Stacy (IMC95) is a Medill alumna. Their children Nikki (WCAS23) and Stephen (COMM25) are current students at Northwestern. In 2017, the Stacy Steponate and Mike Greenberg Scholarship was created to support undergraduate Medill students with financial need.
Greenberg will address Medill undergraduate and graduate journalism students and their families during Medill's convocation on June 12.