Applications now open to support under-resourced news investigations
$2 million is available to help reporters working on stories for local and underrepresented communities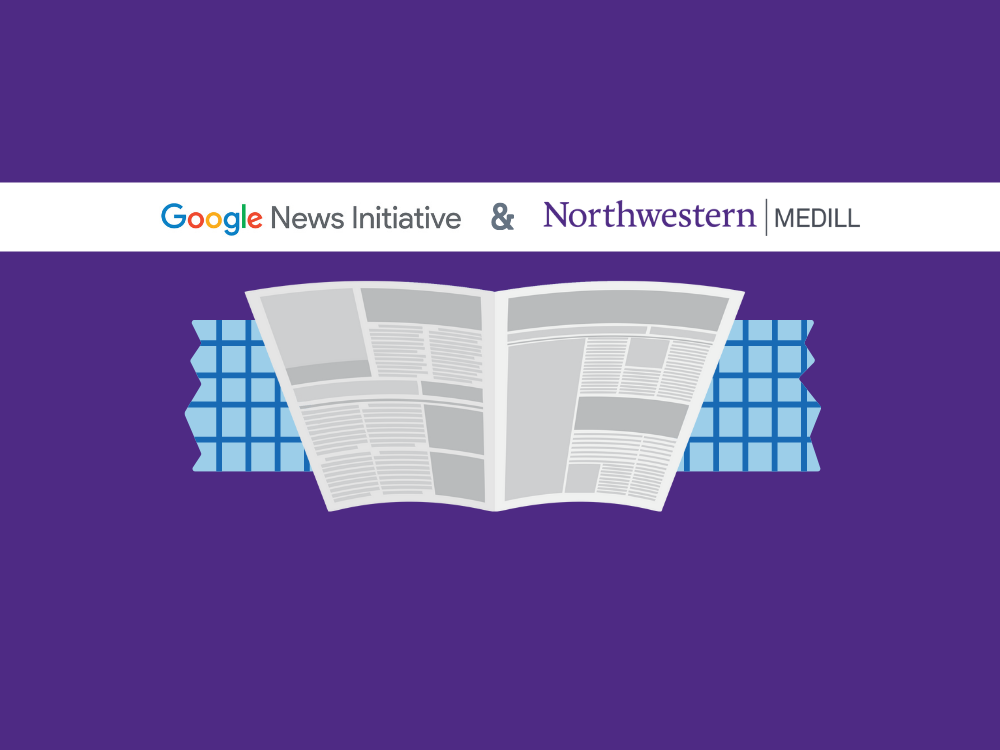 EVANSTON, ILL. -- Applications are now open for the Data-Driven Reporting Project to advance local news and investigative journalism. Led by the Medill School of Journalism, Media, Integrated Marketing Communications at Northwestern University, the project will award funds to investigative journalists working for local news outlets and outlets serving underrepresented communities across the U.S. and Canada.
The Data-Driven Reporting project is funded by the Google News Initiative (GNI) and is in partnership with Medill.
News organizations, freelancers, and journalism schools in the U.S. and Canada can apply. The first round of applications are due April 8.
In total, the Data-Driven Reporting Project will award $2 million to journalists working on document-based investigative projects. The funds will help cover expenses related to these projects including acquisition, storage and processing of documents, staffing and training costs, travel or equipment.
Medill also will provide specialized training, expertise and resources to award recipients, who will be selected by a panel of journalists, technologists and Medill faculty.  
"Now more than ever, our society needs powerful investigative reporting from communities not historically empowered," said Jeremy Gilbert, Medill professor and Knight Chair in Digital Media Strategy. "Many of today's most important stories are told through data using innovative, digital tools. The goal of this project is to give journalists working on local investigations and serving underrepresented communities the money and support they need to report critical stories."
The project is looking to fund both potential stories and those already in progress that are driven from data and are using technology to help interpret it. The awards will favor original projects that have the most potential impact and to journalists who have the expertise needed to pull it off. Applicants should plan to publish their stories no later than a year from receipt of funding.
The Data-Driven Reporting Project builds on Medill's commitments to investigative journalism, local news and the intersection of technology and journalism. The Knight Lab, where the project will be housed, is a community for journalists, technologists and designers who work together to develop new reporting tools. Supporting journalists all over the world and creating tools to help them do their work more efficiently, regardless of their organization's size, is an essential part of the Google News Initiative. In 2020, the GNI launched Journalist Studio, a suite of Google tools to help journalists. This includes Pinpoint, which uses the best of Google's search, artificial intelligence and machine learning technology to help reporters quickly search through large amounts of documents.
Applicants with questions can contact datadrivenreporting@northwestern.edu.