Cheryl McKenzie receives 2022 NAJA-Medill Milestone Achievement Award
McKenzie is Executive Director of News and Current Affairs at APTN, the first national Indigenous broadcaster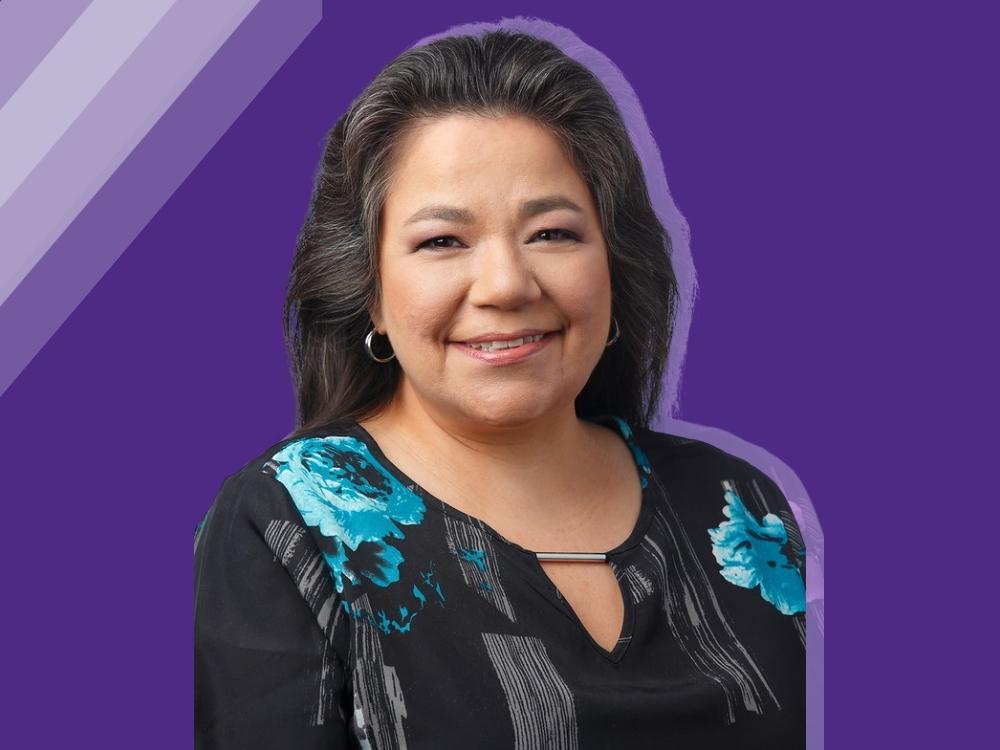 EVANSTON, ILL. -- The Native American Journalists Association (NAJA) and Northwestern University Medill School of Journalism, Media, Integrated Marketing Communications have selected Cheryl McKenzie as the 2022 NAJA-Medill Milestone Achievement Award recipient.
McKenzie is the current executive director of news and current affairs at APTN. She has been with APTN National News and Current Affairs for 21 years. Her career started as reporter, then a host and producer, and is now an executive director.
Given by NAJA and Medill, the award commemorates and promotes responsible storytelling and journalism in Indian Country.
"For more than two decades, Cheryl McKenzie has been a strong advocate for First Nations social and environmental justice issues," said Medill Professor Patty Loew. "As a reporter, anchor, and most recently news director for the Aboriginal Peoples Television Network (APTV) in Canada, Cheryl represents the very best in journalism. Her work elevates all of us."
McKenzie's work with APTN started with a series of stories on how asbestos exposure harmed a Manitoba family, earning her the nickname "scoops" in the newsroom, and nominations for Gemini and Canadian Association of Broadcasters awards.
Following her reporting, she moved on to anchoring several programs including APTN National News Daytime, APTN Investigates/InFocus and APTN National News' evening show. She interviewed then newly-elected Canadian Prime Minister Justin Trudeau.
 
Six years ago, McKenzie was promoted to executive producer of the news broadcast and news director of APTN news and current affairs.
 
Today, she helps guide journalists whose reach extends to all three coasts, and whose mission is to tell the stories of First Nations, Inuit and Metis people right across Canada.
"Thank you to NAJA for honoring Indigenous journalism and the journalists who work so hard every day to share our peoples' stories," said McKenzie. "We often have to work twice as hard as mainstream journalists because our stories are so much more complex to tell. In this age of reconciliation, it's Indigenous journalists who must report these events with a much more critical eye while understanding that it's also important to celebrate the beauty and strength of our Nations."