Fellowship from Medill and The Garage expands opportunity for diverse media entrepreneurs
Fellowship from Medill and The Garage expands opportunity for diverse media entrepreneurs
Third annual award will support innovative work to address challenges facing media industry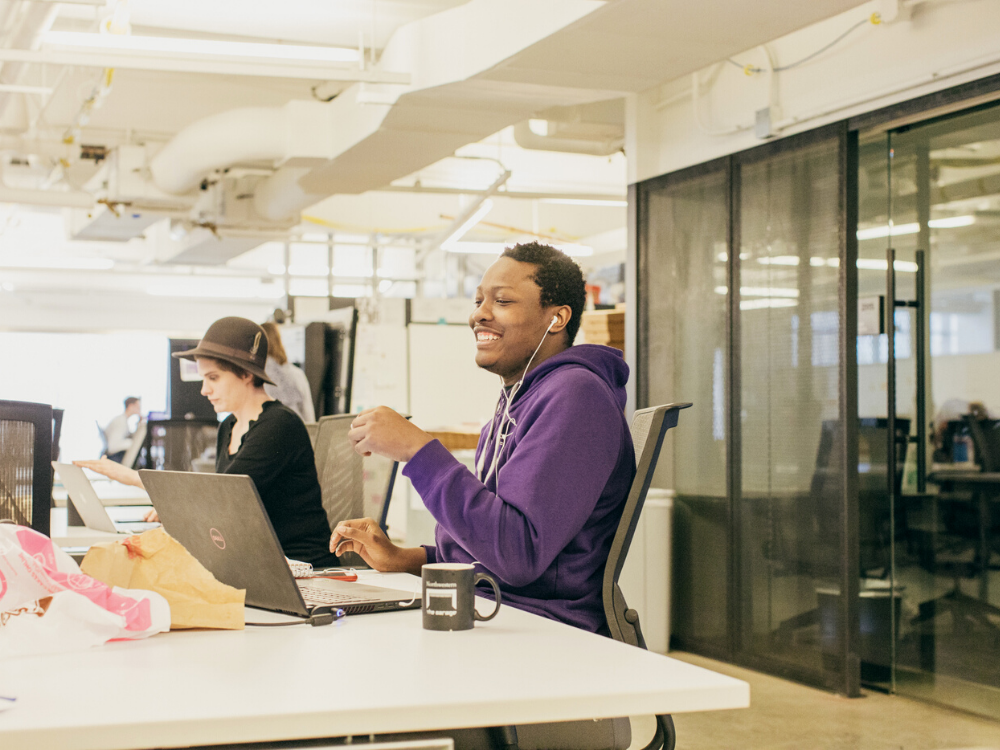 EVANSTON, ILL. -- Applications are open for a year-long fellowship for entrepreneurs working on media-related endeavors sponsored by the Medill School of Journalism, Media, Integrated Marketing Communications in partnership with The Garage, Northwestern University's hub for entrepreneurship and innovation.
The fellowship seeks to support entrepreneurs from underrepresented groups—with an emphasis on women and people of color—whose projects focus on innovation in media production, consumption or distribution, as well as on new digital tools related to those endeavors.
The fellow will receive an $80,000 stipend for the year, and access to a variety of resources across Northwestern. The fellow also will have access to select Medill/Northwestern faculty and be an active participant in both the Medill—including the Knight Lab—and The Garage communities, providing mentorship for Northwestern students who are working on their own entrepreneurial pursuits.
"We continue to be in a disruptive time as audiences consider the news they consume, how they access and pay for that news," said Medill Dean Charles Whitaker. "We need to amplify the voices of entrepreneurs who are part of diverse communities to help push media industries forward."
The Garage is an 11,000 square foot space that brings together a cross-disciplinary community of students, faculty, staff and alumni who share a passion for developing ideas. The Garage has incubated more than 500 student-founded startups and projects. Its 24/7 co-working space provides cutting edge technology resources, special programming and mentorship from accomplished entrepreneurs.
"The Garage is thrilled to continue working alongside Medill to champion underrepresented entrepreneurs innovating in the media industry through this distinguished fellowship," said Mike Raab, associate director of The Garage.  
The ideal fellowship candidate should have a college degree and at least three to five years of media-related experience and involvement in one entrepreneurial project. They also should have an idea or early-stage venture focused on solving a problem facing media. The selection committee includes faculty and staff from both Medill and The Garage.
To apply, visit Medill/The Garage application.