Gayle Kerr honored with Inaugural Don Schultz Award for Innovation in Teaching, Theory and Practice of Integrated Marketing Communication
Gayle Kerr honored with Inaugural Don Schultz Award for Innovation in Teaching, Theory and Practice of Integrated Marketing Communication
Don Schultz Award honors longtime marketing leader, 'father of IMC'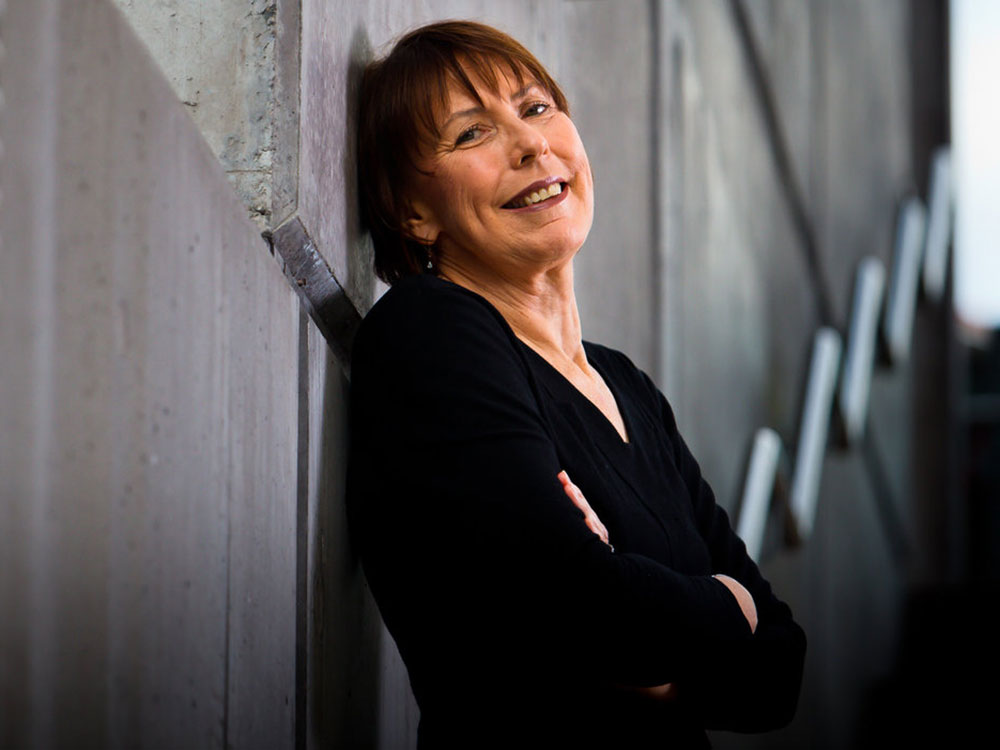 EVANSTON, ILL. -- A committee of Medill School of Journalism, Media, and Integrated Marketing Communication faculty and industry experts have selected Gayle Kerr as the inaugural recipient of the Don Schultz Award for Innovation in Teaching, Theory and Practice of Integrated Marketing Communication.
Kerr is a professor at the School of Advertising, Marketing and Public Relations at Queensland University of Technology. This international award recognizes university faculty and marketing professionals who have demonstrated excellence in teaching the principles of integrated marketing communications (IMC) and bridging the gap between the academic and commercial arenas. Kerr will receive a cash prize of $5,000.
"We considered several candidates who have made great contributions as scholars, as practitioners, or as educators," said Medill Assistant Professor Judy Franks, who sat on the selection committee. "Like Don himself, Gayle Kerr embodies all three qualities. We celebrate her body of scholarship, her collaboration on important work in both the academy and industry and her tireless efforts to inspire the next generation."
The award is named for long-time Medill Professor Don Schultz. Schultz played a pivotal role in creating the field of Integrated Marketing Communications (IMC) and establishing the IMC department at Medill in the early 1990s. Medill was the first school to offer a graduate degree in Integrated Marketing Communications in the United States. Schultz is regarded internationally as the "father of IMC." He died in 2020.
"Don loved teaching more than any other aspect of academic life," said Heidi Schultz, Don's wife. "He wanted this award to celebrate those who make a classroom come alive, ignite passion in their students, and challenge them to think beyond the accepted theories and practices of the moment. Gayle Kerr carries on Don's legacy with her dynamic, innovative, and forward-looking teaching approach and well deserves to be the first recipient of the Schultz award."
As a teacher, Kerr has introduced many innovations including the first postgraduate Advertising and IMC courses in Australia and the first advertising digital units at both undergraduate and postgraduate level. In 2017, Gayle was awarded Australia's highest university teaching Award, the AAUT Teaching Excellence Award. She is also the only non-US teacher to win the prestigious American Academy of Advertising Billy I. Ross Award for Education.
"Don has always been a part of my academic life," said Kerr. "From examining my PhD thesis to working on research together, to presenting at conferences, to inspiring my students. I learned so much from Don and tried my best because of him. Winning an award from such a prestigious institution as Northwestern Medill is an honor in itself. Winning an award in the name of someone who set the trajectory of my career feels like Don's final endorsement."