Gifts from 'Game of Thrones' novelist to develop future storytellers
Northwestern alumnus George R.R. Martin commits $5 million to establish professorship, writing workshop at Medill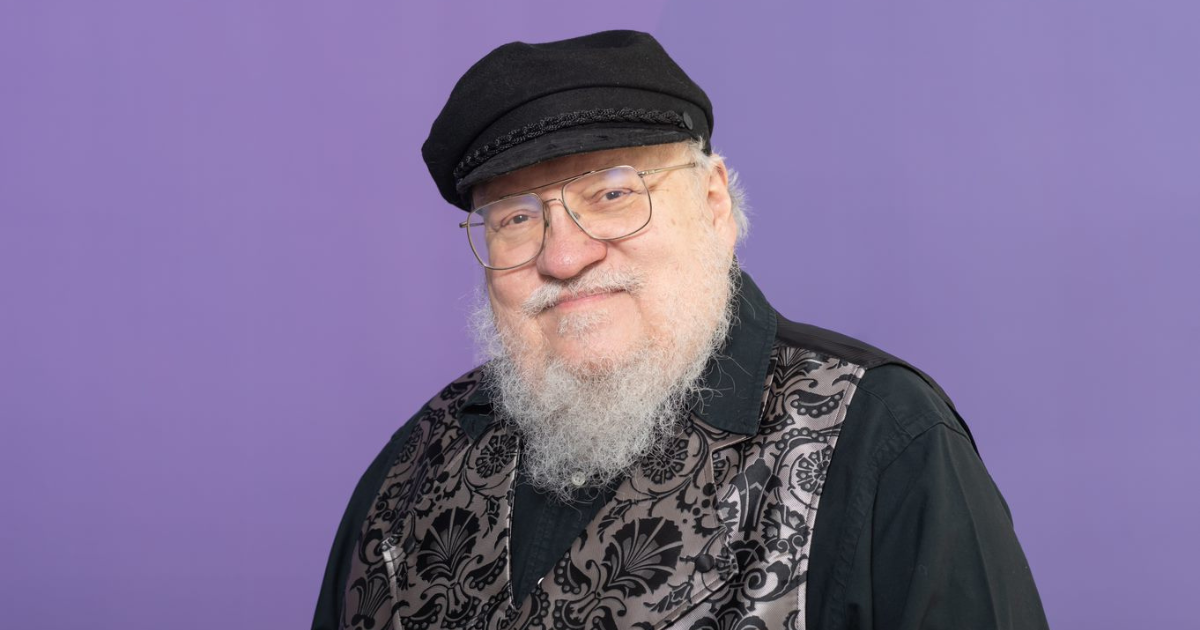 EVANSTON, Ill. --- George R.R. Martin '70, '71 MS, '21 H, author of the acclaimed "A Song of Ice and Fire" novels and co-executive producer of the Emmy award-winning "Game of Thrones" series, is sharing his love of storytelling through two gifts totaling $5 million to Northwestern University's Medill School of Journalism, Media, Integrated Marketing Communications.
A $3 million gift will establish the George R.R. Martin Summer Intensive Writing Workshop, which will provide instruction for journalism professionals seeking to launch careers in creative writing. Launching in 2024, the workshop will enroll six to eight writers and authors each summer and afford budding fiction writers, screenwriters and playwrights the time, space and guidance to develop their projects.
A $2 million gift will establish an endowed professorship, the George R.R. Martin Chair in Storytelling. The professor who is named to this position will lead the George R.R. Martin Summer Intensive Writing Workshop, as well as teach courses across a breadth of genres, from narrative nonfiction to creative writing, to both undergraduate and graduate students.
"George R.R. Martin is a prolific and iconic author with an international audience," Northwestern President Michael H. Schill said. "We are so grateful for his generosity to his alma mater, which will inspire and equip the next generation of storytellers at Northwestern."
Medill helps students in its journalism and integrated marketing communications degree programs learn how to tell compelling stories, whether they are based on reporting or data. Martin's investment will bolster Medill's teaching in long-form narrative and storytelling and make the school a destination for writers seeking to hone their craft and launch their careers in fiction and writing for the screen and stage.
"The George R.R. Martin Chair in Storytelling and the Summer Intensive Writing Workshop will enable us to recruit, retain and host recognized authors and storytellers for the benefit of Northwestern students and writers from around the country," said Charles Whitaker '80, '81 MS, dean of Medill. "These initiatives will help aspiring writers across myriad literary genres to make their mark on the world, as George has done."
Through collaboration with faculty in the School of Communication and Weinberg College of Arts and Sciences, the Martin Chair also will convene panels and conferences on writing for students, the greater Northwestern community and the public and be a liaison to industries related to long-form narrative and storytelling.
About George R.R. MartinGeorge R.R. Martin is a novelist and short story writer who specializes in the fantasy, horror and science fiction genre and is best known for "A Song of Ice and Fire," an international bestselling series of epic fantasy novels that HBO later adapted into the acclaimed dramatic series "Game of Thrones." He serves as co-executive producer of the award-winning TV series, which has remained HBO's biggest hit of all time since its conclusion in 2019. Martin also is the author of "Fire & Blood," the basis for HBO's "Game of Thrones" prequel "House of the Dragon," which drew nearly 10 million viewers with its premiere episode. His books have sold millions of copies and been translated into 47 languages.
Martin received a B.S. in journalism from Medill in 1970 and an MS from the school in 1971. He was inducted into the Medill Hall of Achievement in 2015 and spoke at Medill's 2021 convocation. That same year, Northwestern awarded Martin the honorary title of Doctor of Humane Letters.
Martin began writing at a young age, selling monster stories — accompanied by dramatic readings — to neighborhood children for pennies. In high school, he became a comic book collector and began to write fiction for comic fanzines (amateur fan magazines). Martin sold his first comic, "The Hero," to Galaxy in 1970 at age 21; it was published in February 1971.
The New Jersey native taught journalism at Clarke College in Dubuque, Iowa, from 1976 to 1978 before becoming a writer-in-residence there from 1978 to 1979. His first experience in Hollywood was as a story editor for "The Twilight Zone" at CBS Television. He later became executive story consultant and then a producer for "Beauty and the Beast," also on CBS. He also was executive producer for "Doorways," a pilot he wrote for Columbia Pictures Television.
Martin has won several Hugo Awards for his short stories, novels, novellas and novelettes. He also has received four Emmy Awards for his work as co-executive producer of "Game of Thrones." Martin was named one of "the most influential people in the world" by Time magazine as part of its 2011 Time 100 list.