Medill launches new business specialization for graduate journalism
Starting Summer 2023, students in the specialization will be eligible for six $30,000 scholarships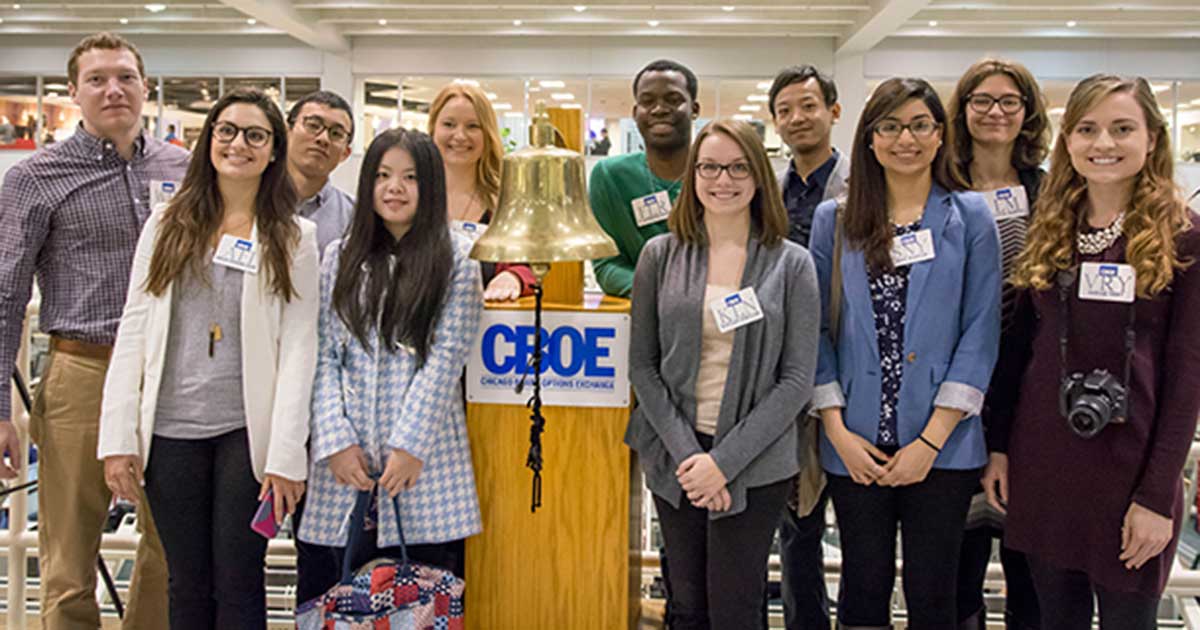 EVANSTON, ILL. -- Building on over a century of preeminent journalism education, today, Northwestern University Medill School of Journalism, Media, Integrated Marketing Communications has launched the Business, Economics and Money specialization for its Master of Science in Journalism program.

Over the course of the program, students will work directly with faculty to learn how to uncover financial stories and present them in ways that help their audience understand their importance. Students' time in the classroom at Medill's downtown Chicago campus will be paired with reporting in the third largest U.S. city, home to major businesses and key financial markets.

The program will launch with six $30,000 scholarships available that will be awarded based on merit.

"Business reporting is a critical skill in modern journalism," said Medill Dean Charles Whitaker. "With this new specialization, we want to give students the tools and the opportunity to unearth the truths that are vital to holding institutions accountable and keeping the public informed."

Desiree Hanford, assistant professor and director of Academic Integrity and Appeals, and Ceci Rodgers assistant professor and director of Global Journalism Learning, will oversee the specialization. Hanford is the co-faculty adviser for the Northwestern Business Review. In addition, she is a contributing editor for a B2B publication and vice president for the Society for Advancing Business Editing and Writing. Before joining Medill as faculty, Hanford was an equities reporter for Dow Jones Inc. Rodgers spent nearly two decades as a business correspondent and anchor for CNN and CNNfn, reporting from Chicago, Washington, D.C., New York and Tokyo. Her stories have appeared on CNBC, NBC, Reuters Insider, nationally syndicated TV show Business Week Weekend and the PBS show CEO Exchange.

"Medill's business reporting faculty have deep knowledge of the equity, bond and derivatives markets through several decades of reporting and editing, and they have deep connections to the many businesses located in Chicago," said Hanford. "That business base, combined with the vibrant and diverse population of the Chicago area, means students will have plenty of opportunities to tell meaningful and impactful stories."

"In one intensive year, students will learn the fundamentals behind why some businesses succeed while others fail; the forces, including human behavior, that cause the economy, and markets, to move up or down; and the impact of these movements on everyday people," said Rodgers. "It's knowledge and a way of thinking that will set students apart in a crowded job market and meaningfully inform their work in all topic areas of journalism."

The Business, Economics and Money specialization will accept its first class starting in summer of 2023. 
Register for an info session about the specialization