New scholarship funds launched with support of Medill alumni, McCormick Foundation
Gifts provided to mark the school's Centennial will benefit future students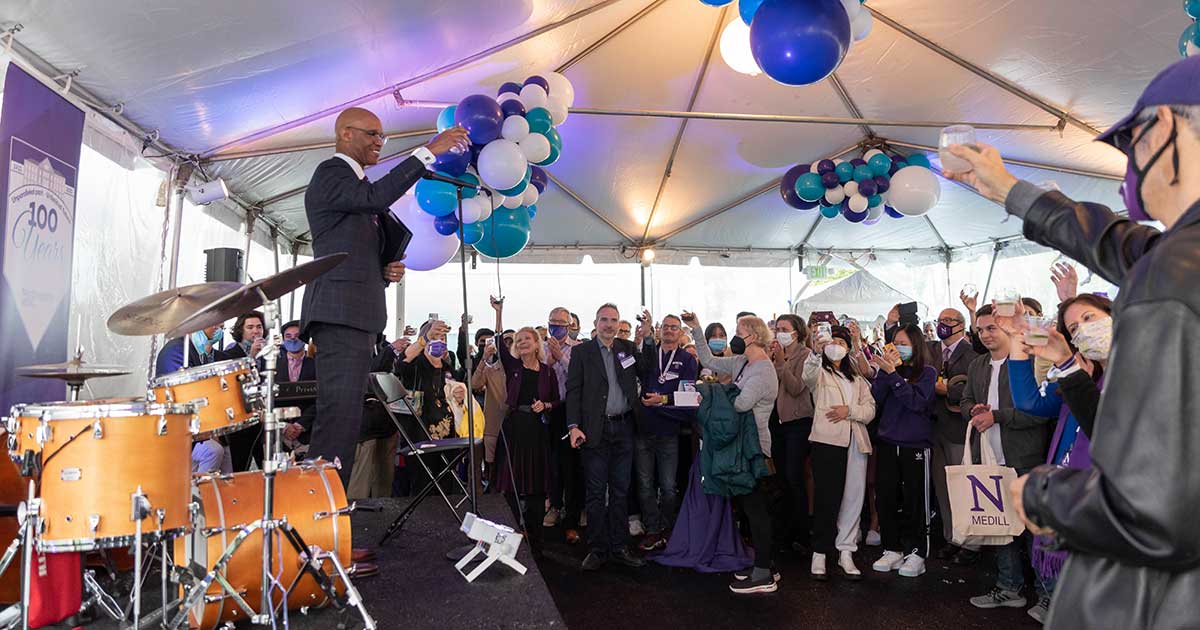 EVANSTON, ILL. -- With the support of hundreds of Northwestern alumni in celebration of Medill's Centennial, two new endowed scholarship funds have been launched for students of the Medill School of Journalism, Media, Integrated Marketing Communications at Northwestern University.

The Medill Centennial Undergraduate and Graduate Scholarships will enhance the diversity of the Medill community. The scholarships will be used to help Medill to attract top students by meeting their demonstrated financial need and will build talented and diverse classes committed to telling stories and building brands that combat stereotypes and promote greater cultural awareness.

Through the generosity of the alumni community, both funds exceeded the minimum $100,000 threshold to endow the scholarships in perpetuity. A special commitment from the Robert R. McCormick Foundation more than doubled the size of each endowment.

"We are proud to invest in Medill's future," said Dennis FitzSimons, Chairman of the McCormick Foundation. "The Foundation's roots in education began with our founder, Robert R. McCormick, who helped Northwestern establish the school of journalism in honor of his grandfather Joseph Medill. In this Centennial year, aiding Medill's mission of educating diverse young students in the principles of high-quality journalism and innovative marketing communications has never been more important."

New gifts may be made to either the undergraduate or graduate fund to continue growing the endowments over time.

"I'm overwhelmed by the generosity of our alumni, and even more with the number of them who gave to support future Medill students," said Medill Dean Charles Whitaker. "Each and every gift is meaningful to our school and to me personally. This is a wonderful way for us to fulfill the mission of our Centennial, both celebrating our unparalleled past and preparing for our unlimited future. I also am extremely grateful for the investment from the McCormick Foundation, which has supported Medill throughout our history."

The scholarships will be awarded for the first time in the 2022-23 academic year. All undergraduate Medill students with unmet financial need will be automatically given consideration. Graduate applicants who meet the requirements for admission to Medill will also be automatically considered on the basis of financial need.

Gifts to the Medill Centennial Scholarships may be made online or by emailing Julie Frahar, director of development, or calling 312-285-1579.