Design Thinking
Five-day course in Chicago or San Francisco
Medill's priority is always the health and safety of our students so we may make adjustments to planned travel based on guidance from Northwestern's Office of Global Safety and Security.
Held in early December, Design Thinking provides tools to help you design with your customers, not for them, and in doing so develop strategies to drive innovation and mitigate marketing risk. The course takes place at the Medill Chicago campus or at Northwestern's San Francisco campus.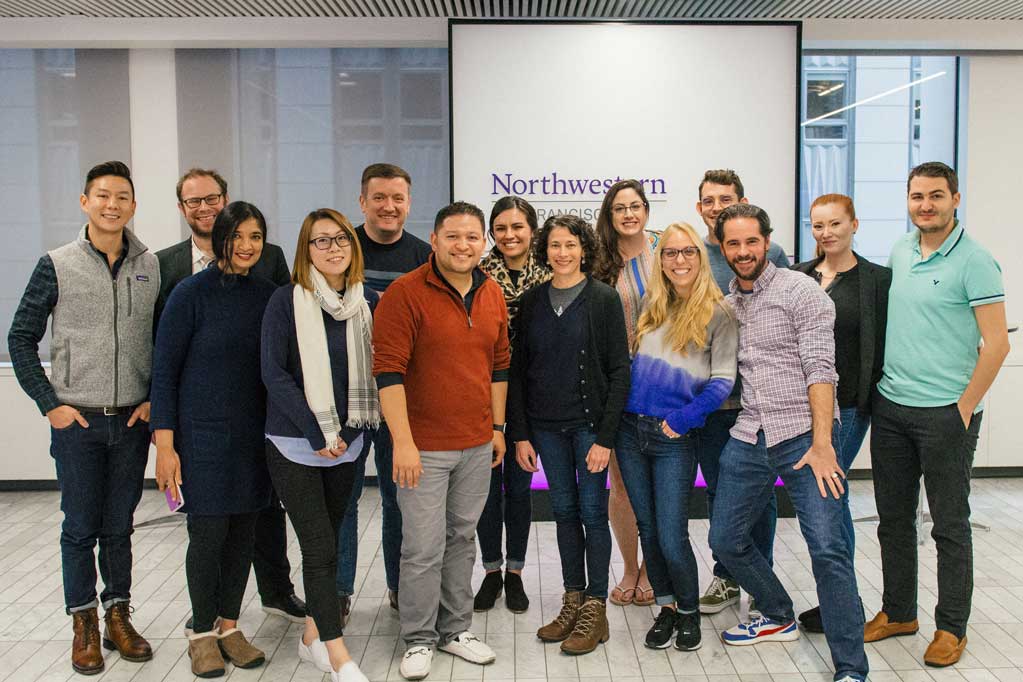 I have referred back to my notes from the course frequently to remind myself of the learnings and have already incorporated many of them into my consulting practice.Jill Feldman (IMC21)

President, Strategic Development Associates
As marketers, we can no longer assume that "if we build it they will buy." Consider Apple, Airbnb and Amazon: The most innovative products, services and technologies identify latent needs, identify ways to solve them and continuously iterate and improve. In order to stay relevant in today's landscape, brands must find ways to invite customers into the conversation, listen closely and ensure they are creating value.
This course will explore the intersection between customer-centered marketing and human center design, with a specific focus on empathy (research), defining the opportunity, prototyping, iteration and testing.
Additionally, you will learn lean business frameworks to evaluate your ideas for product-market fit. You will incorporate traditional modes of market research to refine ideas and ensure their solutions drive clear business value and measurable ROI.
By studying at Northwestern's Chicago or San Francisco campuses, you prepare to succeed in marketing communications roles in a fast-paced and innovative digital media environment. You also will learn how innovation and disruptive business models are changing the future of marketing.
In the December 2019 course, students applied their learnings to a real client project with Kitchen Town, a food innovation lab and accelerator in the Bay Area. Students also got a rare peek inside the San Francisco office of global design consultancy IDEO and heard from a LinkedIn executive about how design thinking is helping to improve their customer experience.