Global Perspectives - Chile
Five-day course
Medill's priority is always the health and safety of our students so we may make adjustments to planned travel based on guidance from Northwestern's Office of Global Safety and Security.
In Global Perspectives — Brand Innovation, you spend time in Santiago, Chile, learning how large, legacy organizations innovate to sustain their industry leadership without being leapfrogged by smaller startups.
Many of our Integrated Marketing Communications students choose to work for these legacy organizations. This course will teach you how to leverage your company's advantages for sustainable innovation.
This course — taught by an IMC faculty member — allows you to meet and network with other IMC Professional students as well as industry leaders.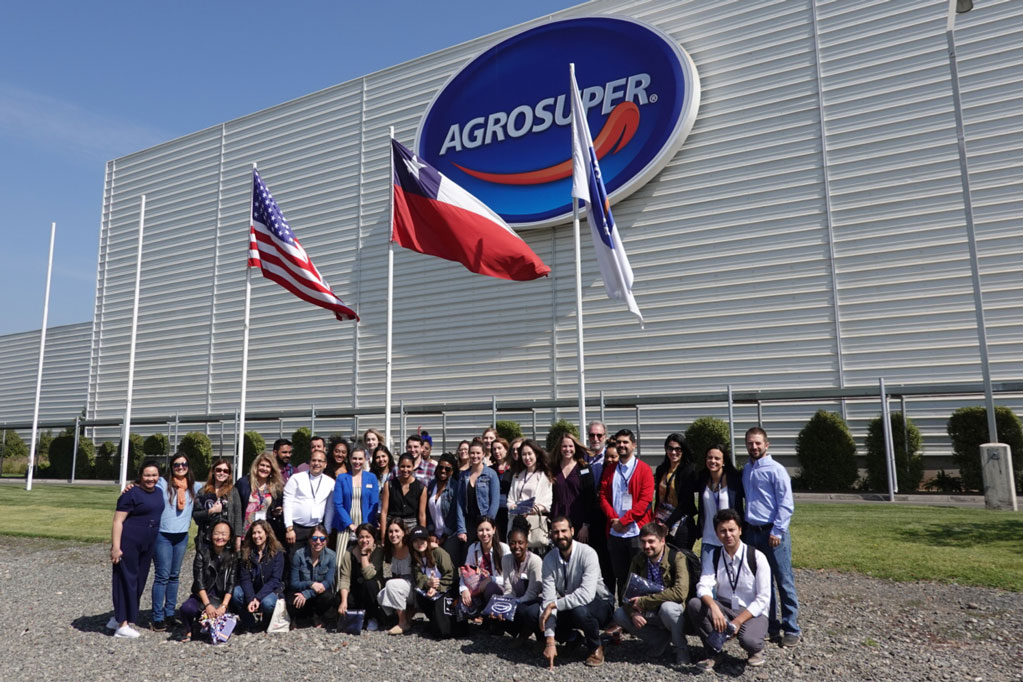 This course on brand innovation within a global perspective provided me with a greater understanding of key disruptive forces affecting global companies based in Latin America and learn from key decision makers on the challenges and opportunities of applying innovation to engage closely with consumers and keep brands relevant.Alex Armas (IMC19)

Vice President & General Manager, Armas Enterprises, Inc.
Meet with legacy organizations
You will meet with large organizations to learn about their strategies in the region and identify opportunities for innovation. Our 2019 class met with Google and learned how they use their role in the region to support global enterprises. They also visited Agrosuper to learn how a local company innovates in the South American market.
Propose real strategies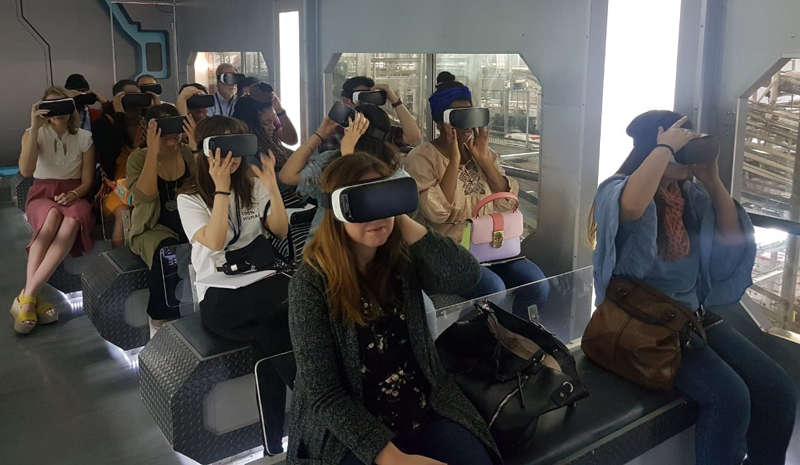 You will work with a small group to come up with an innovative strategy for a company you meet in Chile. The innovation project gives you real experience proposing and understanding strategies for an organization you get to connect with outside the classroom.
I can't think of a better way for students to learn about innovation for large, international organizations than to immerse themselves in it, especially in a country so experienced in exporting their assets and working across the globe. This IMC course in Chile brings together an important marketing communications topic, with leading experts, set in a global context to help students learn and see first-hand how they can champion and succeed in driving innovation.Tom Collinger

Associate Professor Emeritus, Medill IMC