Global Perspectives - London
Five-day course
Medill's priority is always the health and safety of our students so we may make adjustments to planned travel based on guidance from Northwestern's Office of Global Safety and Security.
In this course taught in the fall quarter, you will use London to explore the people, organizations and places that drive change and think about how innovation sparks development. London is a global business hub. Consistent with IMC, it has a mix of art and science, and tradition and innovation.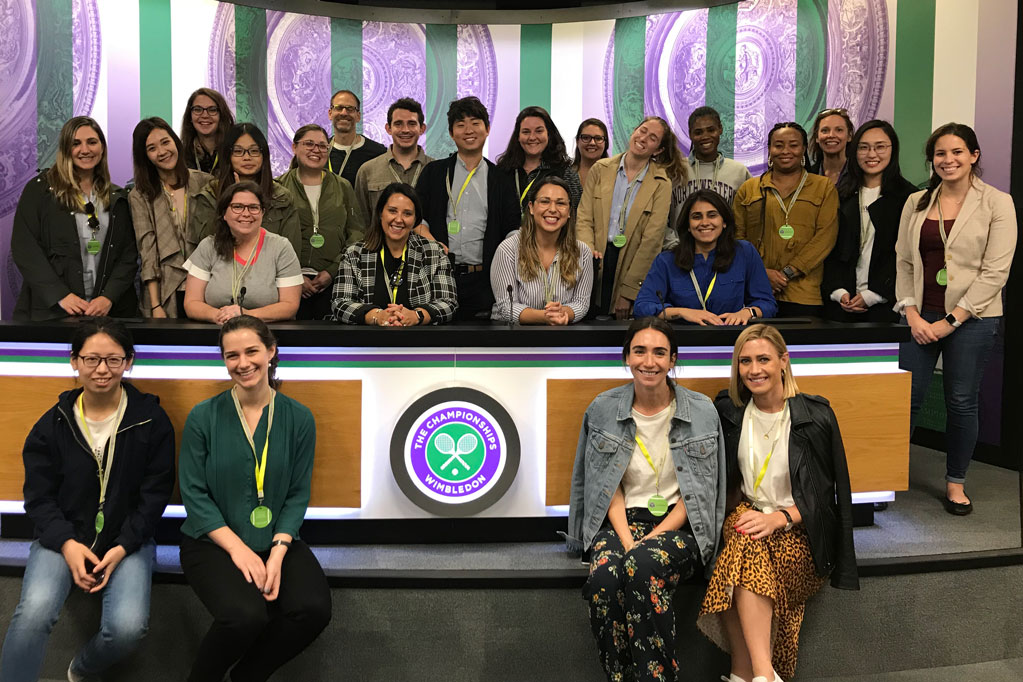 My goal is to work for a global brand, preferably abroad. While in London, I loved having the opportunity to work on a project for a company that was started and owned by a Medill alum and woman of color. The experience opened my eyes to the opportunities that the IMC program offers.Tiffani Stevenson (IMC20)

Senior Recruitment Marketing Manager, Staff Management | SMX
Leaders build and work with teams within and across firms and markets. During this immersive course, you will stretch your economic literacy, develop your leadership skills and help you acquire global acumen. You will learn more about yourself, the global marketing and financial hub that is London, organizational behavior, leadership, and the skills needed to become an international decision-maker in a world facing change by the minute.
You make this global market your classroom, learning from top local scholars and industry experts. You also interact with experts from leading brands, agencies, consulting firms and media in London, the leading center of finance, culture and business in Europe.
As someone who takes courses online, I am always eager to engage with other IMC students and faculty. This program was an excellent opportunity to do so in a stimulating international learning environment. When everyone steps out of their comfort zone together, bonds are built and relationships form–strong relationships that I still hold.Jo Gabrielski (IMC19)

Consumer and Market Insights, Fidelity Investments