Colie Gutzler
Colie Gutzler (IMC19)
Senior manager, customer relationship management and digital marketing, Trustmark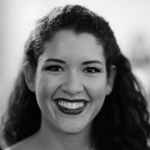 Colie Gutzler (IMC19) was looking for a graduate program that would allow her to maintain her career progress while providing her with excellent academic and networking opportunities. She found the perfect match at Northwestern in Medill's Integrated Marketing Communications program.  
While enrolled in the IMC program, Colie was a digital content specialist at Northshore University HealthSystem. After graduating, she was promoted to associate marketing manager. She is now senior manager of CRM and digital marketing at Trustmark.
How have you been able to apply the IMC way of thinking to your role?  
Oftentimes at work it is very easy to get swept up in looking at competitors and other similar companies to see what they are doing and how we can make our marketing footprint "better" than theirs. The IMC program helped remind me that I should not be keeping up with the competition, but instead look to our audience to learn what they want to see from us.  
Additionally, the IMC program helped me have a new appreciation for looking at data. Admittedly, before the program, I was a bit intimidated by any kind of data or data analysis. To my surprise, I loved working with data in a class and took more classes that helped me learn how to manipulate and look at data. This allows me to take a fresh look at campaign results and survey results and better approach marketing plans.   
What is a class or experience from IMC that stands out to you? 
I was fortunate enough to take part in the Global Perspectives class where I traveled to Beijing, Shanghai, and Tokyo. It was such an amazing experience to travel with students from the IMC programs as well as fully immerse myself in another culture. Learning about marketing on a global level and in another culture was eye-opening and fascinating. As someone who focuses on a hyper-local audience, thinking on a global level was new to me.   
Why did you choose the IMC program? 
I chose the IMC program because I was making great success in my career and was afraid to hit 'pause' on that. The program allowed me to have the flexibility in continuing to work every day and pursue my career while attending classes at night. I also wanted to get that face-to-face interaction with local people in the industry to broaden my network and friendships. Another aspect that was attractive was the ability to take courses at my own pace. I chose to take two classes every quarter but felt reassured knowing that if I needed to focus more on my work or personal life, I could take a quarter off if needed. 
What advice do you have for someone considering the IMC program?  
Ask questions, connect with as many people as you can, get outside of your comfort zone. "Just going to grad school" is great, but in order to maximize the experience, put yourself out there. I have met some wonderful professional contacts as well as some of my new greatest friends thanks to this program. It has so much to offer—take advantage of it all.