Dorothy Advincula
Dorothy Advincula (IMC19)
Senior VP, Audience Measurement and Insights at IPSOS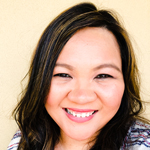 After more than a decade of branding and consumer-based research for companies like Apple and Samsung, alumna Dorothy Advincula (IMC19) joined Northwestern's Integrated Marketing Communications program to elevate her career. Shortly after completing her degree, she joined Ipsos as its senior vice president of insight and strategy in San Francisco.
A lover of media strategy and travel, Advincula also co-founded two entrepreneurial ventures—Quarternote Strategy and Travel Panda. In all of her work, Advincula said her focus is translating numbers and data into results for consumers and clients. It's a skill she said she gained and refined at Medill.
Tell us about your career journey.
I have always liked observing people, analyzing what they do, and sharing my insights and advice based on those observations. I found myself gravitating toward roles involving consumer insights and eventually landed in market research. I realized that I found joy in the fact that my analyses and insights are ways that I can tell people's stories and experiences which can then influence the creation of the products they use and the brands they build relationships with.
Professionally, I am proud of the work I accomplished in my more than 10 years across my roles in research and marketing insights designing, managing and leading marketing programs from end-to-end. The last three years in my career, especially in my last roles at Samsung and Apple were the culmination of everything I had learned and experienced in my previous roles. Now that I am back on the strategy and consultancy side of things at Ipsos, I am glad I am able to offer a more holistic take to my clients in media and technology—both from a marketing and a research perspective.  
What are your main responsibilities as the Head of U.S. Audience Measurement and Insights at Ipsos?
My main responsibility is to leverage my extensive media strategy, monetization and analytics experience to consult for the world's largest media and technology companies—using data and research to drive strategy for creative development, media strategy, brand health, innovation and product development, and marketing communications.  
How has the IMC way of thinking that blends art and science helped you in your career?
The IMC way of thinking became a method to the madness. With an extensive research background, I was mostly about the science for most of the early years of my career. At some point, I knew I needed to be able to better articulate and understand the big picture in order to keep innovating in my research and make better actionable recommendations. I needed the marketer lens to add to my researcher lens.
Why did you decide to pursue your master's degree?
I knew I needed something to supplement my experience, as well as a reason to take a step back to learn from others in a different way, versus solely on-the-job experience. I needed a degree that would recognize and elevate the experience I had.
The flexibility of the IMC program was a major part of the decision, but I think what eventually sealed the deal was knowing my peers in the program would be people who would be at the same point, or even further along, in their careers as me. It was very important that I would be able to learn from other students who have been in similar situations.
What is an experience or class from the IMC program that stands out for you?
I could enumerate every class. My favorites were Global Perspectives in Asia and Global Enterprise Innovation in Santiago, Chile. Being able to travel to these areas and discover how marketing is different and the same in those parts of the globe was an amazing opportunity.
The media course with Judy Franks was life-changing. I am not exaggerating. This is mainly because media research was technically my life, but I had been far too focused on the research aspect. It was great to have this course give me perspective on the way media really works. The IMC Leadership course also stands out. The course got me out of my comfort zone and challenged me to be the leader I am and I want to be.
Have you been able to leverage the Medill alumni network?
I have definitely continued contact with my former classmates who I now go to if I want to brainstorm a few business problems or situations. And that kind of perspective is helpful still, beyond just keeping contact to get a job, but also to elevate the role I am currently in or the particular problem I am trying to solve.
What advice do you have for someone considering Medill?
It will all be worth it. This is not just about a degree or an achievement you put in a resume, but a lifelong investment in yourself that will pay for itself in dividends—through the people you meet, the projects you are better equipped to tackle, and the brand-new lens through which you will see the world.