Jameson Sanford
Jameson Sanford (IMC18)
Global Digital Marketing Manager at PIMCO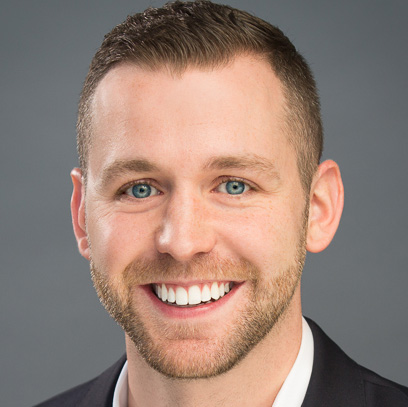 Jameson Sanford landed his dream job with Deloitte Digital in March 2018 shortly before graduating from the Medill IMC program. As a senior consultant, he focused on marketing technologies in the consulting group's advertising, marketing and commerce department.
Sanford spoke fondly of the two years spent in the IMC program, and he is now Global Digital Marketing Manager at PIMCO.
You described your path to Medill IMC as "non-traditional." What led you to enroll in graduate school?
My theatrical design background showed me how artists could control and tailor the message of their work to the desired audience. I started to think if not the arts, what other industry would allow me to customize messaging and use my creative problem-solving skills?
I worked with several different theaters in Chicago before landing a job with Schawk, a traditional advertising agency. However, it was through the integrated digital performance agency DAC Group that I made my first connection with the Medill IMC program.
Eli Grant, a guest professor with Medill IMC and general manager of DAC Group's Chicago office, connected me with some IMC networking events. Through these events, I started to understand what the program offered and, specifically, how it could deepen my knowledge of the marketing industry. I liked its consumer-centric focus, and I really wanted to make sure I understood the IMC journey.
However, it was more than interviewing practice. You worked hard to land your dream job.
Yes, I hit the ground running as soon as class started up.  I had a regular meeting set up with the IMC program director and the team from Career Services. I asked, "here are the things I'm interested in, do you have any recommendations?" I also utilized LinkedIn from a networking perspective by filtering down to the people who had been through IMC and either reached out to them blindly or asked Medill faculty and staff members to make an introduction.
The best thing about Northwestern and specifically the Medill family is you reach out, and people want to help. No one ever turned me down. It's all about shooting off that quick email, introducing yourself, and hearing about how they've utilized their time at Medill and how it helped in their career.
What was it like working full-time and pursuing a graduate degree?
It's challenging. It helped that I didn't see it as going to school and going to work. It was almost as if I was in this role where I got to do one thing during the day, and then touch on all new things at night. I viewed the program from a knowledge perspective. What could I learn from my classes?
I kept faithful to two courses per quarter or about two nights of class a week. I did that every quarter all the way through, which is why I was fortunate enough to finish in just under two years.
You were very involved. How did you expand upon the IMC experience?
I was. It's all about what you make of it, and I really wanted to build my network. I'm confident the people I went to school with are going to be the next CMOs, VPs, and innovators.  I wanted to know what's out there and the ideas of the next generation. So, I chose to be very active.
I helped plan social events through the student leadership committee, and we brought in industry-relevant speakers and alumni. We also did a "food for thought" program which provided dinner for every class.
Moreover, I was selected to be the student speaker at the graduation ceremony, which was an honor. I was the kid who struggled in high school, and so getting to be on that stage for the convocation ceremony was a big achievement. I was so honored to get selected for that.
What advice would you give to someone who's considering the IMC program?
First, kudos to them that they're already thinking they want to further their education and learning. They're obviously intellectually curious individuals.
My advice would be to go into the program with the mindset of "What can I get out of this program?" and "How can it help me in my career?"—versus "how am I going to juggle getting the 30-page deck with marketing strategy options delivered and turned over with a team of four over a 10-day period?"
It's not about whether you'll get it done; it will happen. Instead, focus on knowing what you're looking for out of the program and let the logistics go to the back burner. Those can always be worked out. When you're passionate about it, it's not taxing to read a case study while you're sipping coffee on a Sunday morning.