Julia Pitlyk
Julia Pitlyk (IMC18)
Co-owner co:lab insights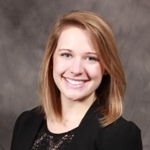 Alumna Julia Pitlyk (IMC18) chose Medill's Integrated Marketing Communications master's program for its high-level academics and the flexibility to continue thriving in her full-time job. Today, she is the co-owner of co:lab insights, which uses empathy to help its clients better understand their customers. 

How have you been able to apply the IMC way of thinking to your role?
The consumer-first way of thinking that's developed in IMC is critical for any modern marketer, so that has really become an "always-on" mindset for me in my daily work. The concepts of understanding and segmenting consumers through data, and tailoring messages and experiences to meet their needs, are critical components of IMC that have direct applications to the direct-to-consumer business models I work in. Executing that type of strategy in practice is easier said than done. Because of that, I really valued that the IMC program doesn't just stop at teaching the "what" and "why" of IMC thinking. The courses focus on showing you "how" to apply these concepts through real-world work and tools, which is bolstered by a faculty comprised of top practitioners in the field.
What is a class or experience from IMC that stands out to you?
It may sound trite, but every single course that I took made a meaningful impact on me as a professional. There really wasn't a course that I felt ambivalent about or "just needed to get through" in order to complete the program. But, here are a few of my highlights:

The opportunities to meet fellow students in person during the Insights to Innovation and IMC Leadership courses were fantastic, and the intensity of completing a full course in one week was both challenging and empowering. These courses really hone your critical thinking and leadership skills–especially during such a short time frame. You'll be impressed what you can pull off in five days!

Segmentation and Lifetime Value had immense applications for my work in consumer packed goods and direct-to-consumer models, and I consistently reference course readings and assignments in my work. It was certainly a more quantitative course, and I cannot understate how important it is to have exposure to these concepts in the current brand and retail environment we are working in.

The group work that was accomplished in Brand Communication Decisions and Customer Value Innovation really stretched my thinking and my ability to be both a leader and a team member. And, my last course, IMC Strategic Process, was a fantastic way to tie the entire program curriculum up and cement my IMC way of thinking.
Why did you choose the IMC program?
When I decided to pursue my graduate degree, I knew I wanted a program and curriculum that was aligned with both my short and long-term career interests and also stood out from the crowd. When I first encountered the Medill IMC program, I remember reading the information about it on the Medill website and thinking, "This is me!" The fact that the same strong program was offered through a more flexible format meant that I was able to put my education and curriculum priorities first, rather than having to make concessions for geographical location or having to pause my full-time work to pursue the right program in a different city.

The flexibility of the program allowed me to not only accommodate both my personal and professional lives but also enabled me to make my own schedule in order to produce my best work. The class sessions were a great way to connect with students and faculty through engaging discussions, and having the control over when I did my readings, discussion board posts and assignments meant that I could make the schedule of my graduate program work for me. The community of Medill IMC students was fantastic about sharing course feedback to help determine which courses were best to take in combination with one another, allowing me to plan a course schedule that was balanced against my personal and professional lives.
What advice do you have for someone considering the Medill IMC program?
I strongly recommend that those considering the Medill IMC program talk to current and former online students to get a solid perspective of the program. Ask about the curriculum, the types of work done in the courses, and the flexibility of the program. I find that the IMC students are very passionate, collaborative people that want to engage with and help others, so don't be shy!