Lauren Swanson
Lauren Swanson (IMC19)
Project Manager, Experiential Marketing at Harley-Davidson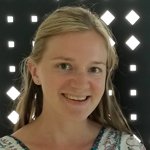 Lauren Swanson was only two months old when she rode on the back of a motorcycle for the first time, igniting a lifelong passion. She turned this passion into her dream job when she became project manager, experiential marketing at Harley-Davidson. This was an accomplishment made possible because of connections gained and skills learned while at the Northwestern Medill Integrated Marketing Communications master's program.
Tell us about your career path so far.
In my previous role as communications and marketing manager at the American College of Prosthodontists, a membership association for dental professionals, I was lucky enough to manage all aspects of marketing–from content marketing to social media to events and everything in between. I am beyond excited about my new role at Harley-Davidson, which brings my passion for events, marketing and motorcycles together in my dream job at my dream company.
Medill IMC is wonderful because of all of the networking events offered throughout the year. I served on the Student Leadership Committee and I helped plan many of these events, which provided the opportunity to meet tons of brilliant faculty members, alumni from the industry and executives at amazing companies.
At the fall 2018 TalentQ symposium, the keynote speaker was Heather Malenshek, a fellow freedom-loving female motorcyclist and chief marketing officer at Harley-Davidson. An IMC faculty member connected me with Heather because of our common interests and my career goals. We talked before the TalentQ event and bonded over our riding stories. Medill IMC provided me with a connection that helped me land my dream job, and I could not be more grateful.
What are your main responsibilities at Harley-Davidson?
I develop events and experiences designed to bring new audiences into the Harley-Davidson brand. I also get to collaborate with colleagues in content marketing, public relations, social media, and brand strategy to amplify the experiences. But, most importantly, I get to meet new riders and customers. A few of the programs I'm working on include the Harley-Davidson college ambassador program and a partnership with Spartan, the world's largest obstacle course race and endurance brand.
Why did you decide to pursue your master's degree and choose Medill IMC specifically?
I decided to pursue my master's degree because I knew I loved marketing, but I wanted to dive deeper into it and gain a formal education. I also wanted to take the next step in my career journey and make a switch to experiential marketing.
I chose the Medill IMC program because of the real-world experience offered in the classes. Each of my classes focused on real marketing challenges and offered the opportunity to work with peers with experience in the industry. The classes focused on hot topics in marketing, such as digital analytics, design thinking, and more. I liked the program because of the flexibility to work during the day and take classes at night in downtown Chicago.
How do you apply the IMC way of thinking that uses both art and science in your job?
It is all about the customer. We use data to learn a lot about who they are, what they like, and where they are in their journey. We then create beautiful experiences designed for them.
What is an experience or class from the IMC program that stands out for you? Why?
I was fortunate to take part in a hands-on class with a real-world client in San Francisco. In the course called From Insights to Innovation: A Design Thinking Approach, I acquired new mindsets and tools to identify customer needs, find insights, and develop innovative ideas. And thanks to the design thinking approach, we learned how to fail fast and iterate on ideas. I learned to let go of control a little bit and discovered that empathy and insights are the keys to true innovation.