Marianne Edwards Gebhardt
Marianne Edwards Gebhardt (IMC18)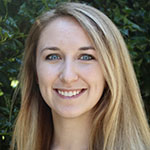 Marketing Director at Carroll Financial Associates Inc.
How did the IMC program help you get where you are today in your career?
As a "marketing department of one," I can feel overwhelmed. However, the data-driven, customer centric approach of the IMC program has given me the direction I needed to focus our efforts, optimize our marketing spend and ensure that the big picture is not lost in the daily grind. It's easy to be distracted by the next new and shiny thing, but the IMC program has enabled me to confidently pursue new options as well as eliminate options that do not fit our vision or the needs of our clients.
What skills did the IMC program give you to move forward in your career?
The IMC program has helped me truly understand the importance of data in marketing and in decision making. I have created a marketing dashboard that I now use to track spend and performance, and by having the skills to better understand the data available to me, I can more effectively identify what's performing well and what isn't. I also have been able to more confidently present ideas and recommendations because I have data to support them.
What was one of your favorite parts of your IMC experience?
I often tell friends and family that this online graduate degree has been so much more engaging and interactive than my on-campus undergraduate degree. While they look at me puzzled, questioning how this could possibly be, it's true. The small class size coupled with the high-caliber professors and students makes for an unparalleled experience.