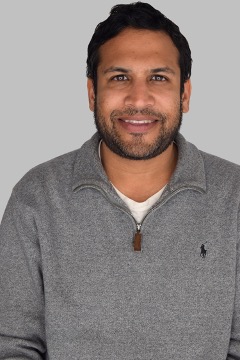 Birju Shah
Adjunct Lecturer
Currently Birju Shah is the president and COO of SabantoAg, a farming as a service company. Prior to Sabanto, Shah was the former head of product at Uber Health , which leverages Uber's on-demand network to efficiently move people, workers and goods to medical facilities with the goal of providing access to medical transportation to increase adherence.
Prior to this role, Shah owned multiple groups at Uber that looked to solve the most difficult real-world problems with advanced technologies like AI, computer vision and sensing and perception. Problem examples include making sure Uber can pick you up on the right side of the street, square foot accuracy of GPS, a rider or driver identities, predicting/preventing accidents and much more.
Previously, Shah was a product manager at Climate Corporation  Directing its digital yield products. Shah has launched more than 10 products that contribute to about $3B in revenue over the last decade. Shah also has advised clients on transformational digital strategies for their product roadmaps.
His current product focus is on machine data, machine learning and artificial intelligence platforms for multiple consumer and enterprise use cases.
Shah hopes to work with students who are eager to achieve scale and see ideas to execution either as product innovators in large organizations or as early-stage founders. His philosophy is to teach product strategy, product planning and product management through a case and action learning approach. His classes teach student teams to build excellent products for their customers, either in a startup or a large corporate setting, while providing context of how product organizations are run at large corporations.
Shah holds an MBA from the Massachusetts Institute of Technology, Sloan School of Business, where he was a McGovern Scholar and a Legatum Scholar. Shah is a graduate of Northwestern University with a BSE in Industrial Engineering.