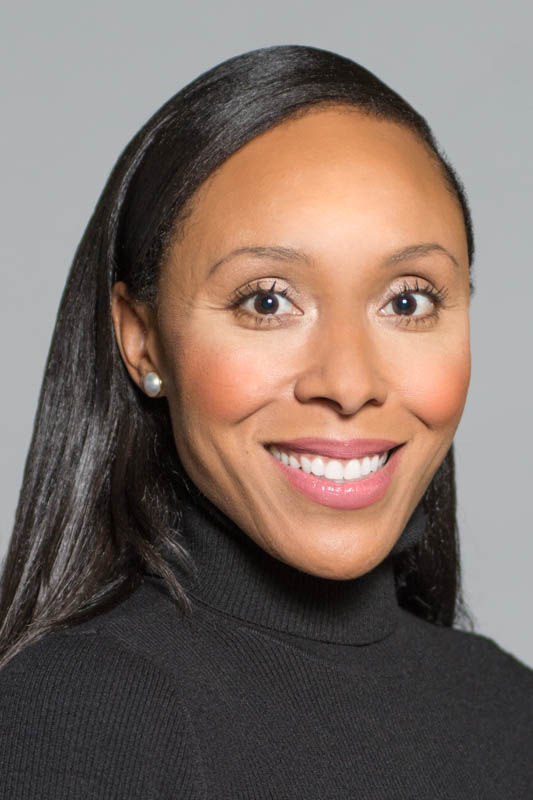 Carla Eboh Tresslar
Adjunct Lecturer
Carla Eboh Tresslar teaches video journalism. Her specialty is in television news writing, deadline reporting, live shots and anchoring.  
Tresslar is an award winning reporter with nearly 12 years of on-air experience. She started her career as an anchor and reporter for WYTV in Youngstown, Ohio where she won the award for "Best Enterprise Reporting" from the Ohio Associated Press. Tresslar moved onto KSAZ in Phoenix. She primarily covered criminal and legal stories, winning an Arizona Associated Press Award for "Best Live Team Coverage" for her reporting on a student who was holding his class hostage. She later joined the WTXF news team in Philadelphia where she worked as a general assignment reporter. During football season she co-hosted the sports show "Game Day Live," where she interviewed NFL players and reported on their lives off the field. Tresslar later moved to Chicago and worked as a general assignment reporter for WMAQ NBC-5.  
She is a member of the Society of Professional Journalists and National Association of Black Journalists.