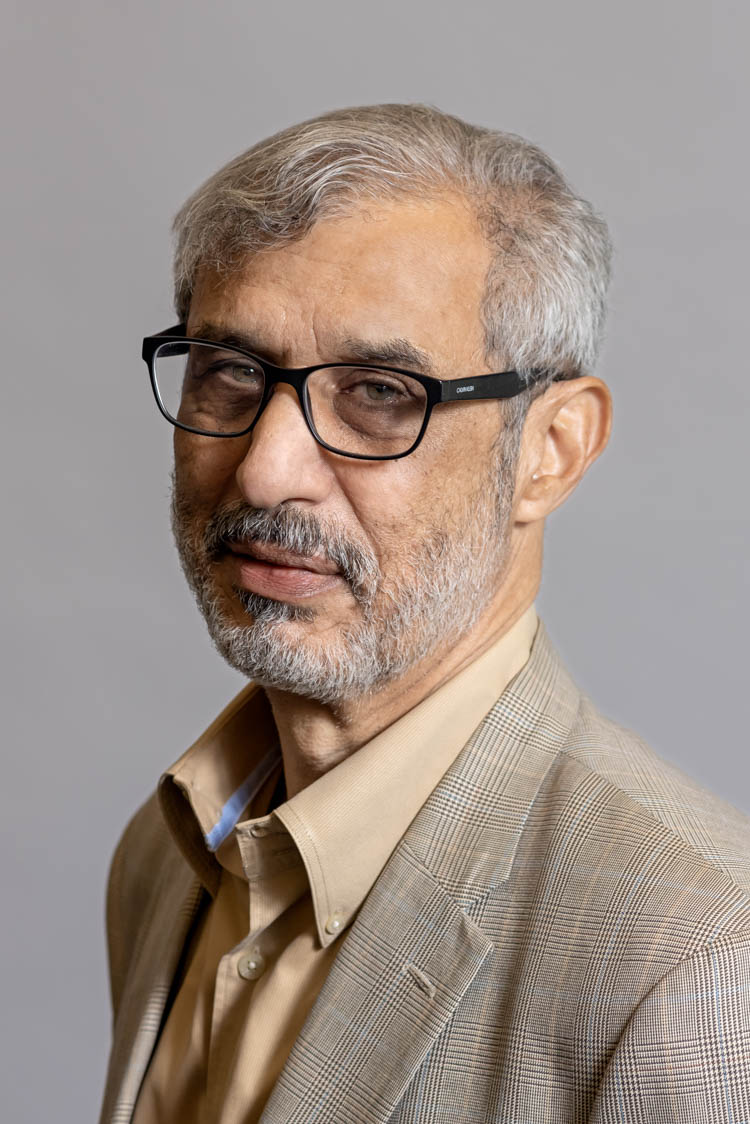 Christopher Benson
Associate Professor
Christopher Benson, a journalist and lawyer, is an associate professor of journalism.  As a professional journalist, Benson has worked as Washington editor for Ebony magazine, city hall reporter in Chicago for WBMX-FM, and as a contributor for The Chicago Reporter, writing a weekly online column on justice, race and media issues.  Additionally, he has contributed feature articles to Chicago, Savoy, and The Crisis magazines, and has contributed commentary to The Huffington Post, the Chicago Tribune, The New York Times, and the Chicago Sun-Times.
As an attorney, he served as vice president and associate counsel for Johnson Publishing Company, Inc., the parent company of Ebony.  Among other things, he conducted pre-publication review of all company magazines for libel, privacy and copyright issues, and was Chicago management liaison for the startup and ongoing oversight of Ebony South Africa magazine.
Benson is co-author with Mamie Till-Mobley of "Death of Innocence: The Story of the Hate Crime That Changed America," the account of the historical significance of the 1955 lynching of Till-Mobley's son, Emmett Till, and the winner of the 2003 Robert F. Kennedy Book Award Special Recognition. He co-authored the textbook "Magazine Writing" in collaboration with Medill Professor Charles Whitaker. Benson also wrote a novel, "Special Interest," a suspense-thriller focusing on a reporter's investigation of the mysterious death of a Washington, D.C., lobbyist.
Prior to joining the Medill faculty, Benson was associate professor of journalism, associate professor of African American Studies, associate professor in the Institute of Communications Research, and was a faculty affiliate of the Department of Psychology at the University of Illinois, Urbana-Champaign. While there, he taught courses on media law, journalism ethics and diversity, hate crimes, race and the media, and magazine writing.
In his writing, Benson focuses on the intimate personal story as a point of entry for a discussion of the full context of social construction and its often-violent enforcement. His latest project is a stage adaptation of the Emmy Award-winning documentary "Inheritance" by James Moll, founding executive director of the Shoah Foundation.
"Inheritance" is an extension of the "Schindler's List" story.  In the dramatic adaptation, Benson explores the dynamics of memory and forgetting, as well as the enduring effects of trauma arising in a conversation between a Holocaust survivor and the daughter of a Nazi perpetrator—a concentration camp commander.  It is an encounter with both historical overtones and contemporary resonance. In a work on related themes through the motion picture adaptation of the Emmett Till story, Benson's effort as lead writer earned him a fellowship in the Sundance Institute Screenwriting Intensive. 
In his teaching, Benson creates an analytical framework for students to begin considering case studies and contemporary headlining stories to develop a deeper appreciation of professional and ethical considerations of media responsibility, while polishing skills needed to deliver higher quality work.