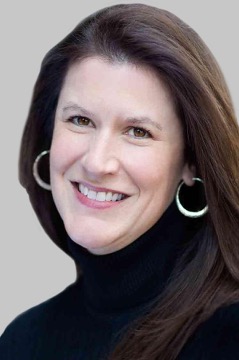 Elizabeth Harris
Adjunct Lecturer
Elizabeth Harris co-teaches a course on Shopper Marketing. The class focuses on the importance of understanding how one's target consumers behave as shoppers, and then leveraging this insight to create marketing communications programs that benefit brands, retailers and shoppers simultaneously. 
Harris currently serves as the EVP Strategy Director at Leo Burnett/Arc Worldwide, working across both their brand and shopper marketing groups. In addition to this position, Harris has worked in both Chicago and New York at DRAFT, Y&R and Grey, collaborating with such clients as P&G, Sears, Walgreens, MillerCoors, Intel, CVS and "got milk?" 
Harris has been named one of the "Who's Who in Shopper Marketing" for the past four years by Shopper Marketing Magazine. In addition, Harris is a member of the Promotional Marketing Association, a faculty member of the Path to Purchase Institute and a member of the Leo Burnett Women's Leadership Network. She is a regular speaker at marketing conferences and has published articles in Fast Company, The Fiscal Times and Shopper Marketing Magazine.