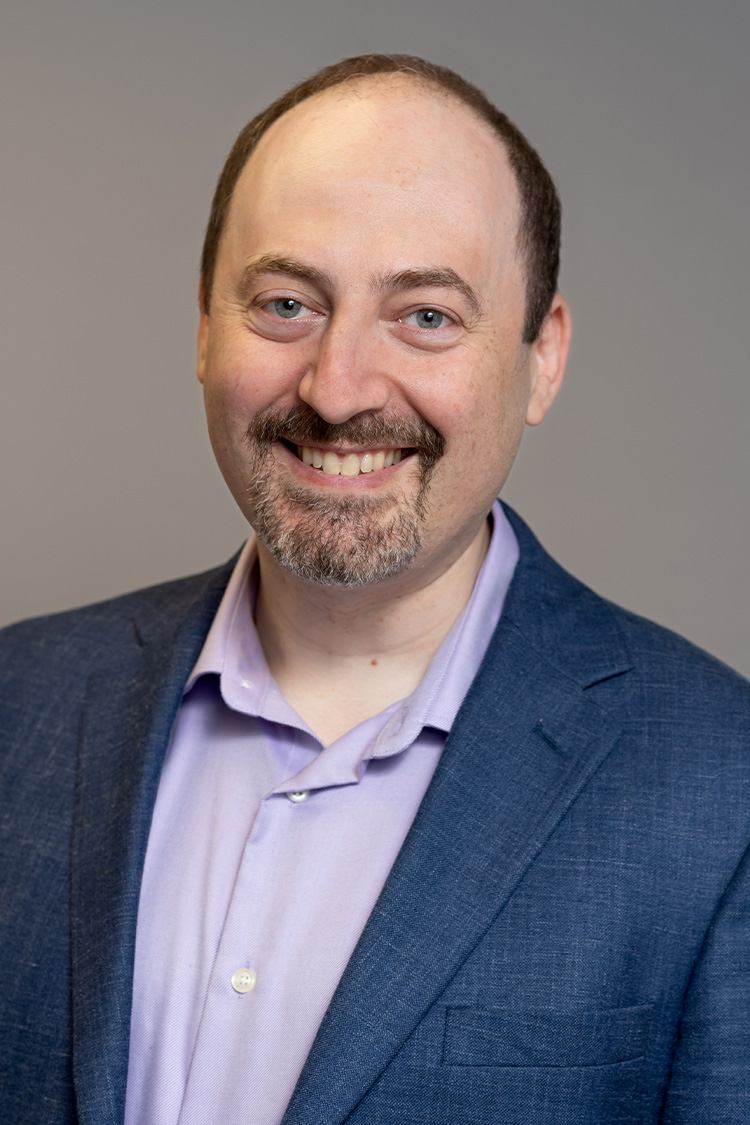 Ivan Meyers
(He/Him/His)
Senior Lecturer and Director of Operations, Medill D.C.
Ivan Meyers has been interested in the convergence of technology and art ever since he could get his hands on both. Video, film, audio production, computers and interactive experiences have been at the forefront of his mind since he was five. To his dismay, his parents wouldn't let him use their video camera until he was 10. After tough negotiations, both parties agreed on the age of seven, and he has been involved in multimedia production ever since.  
Meyers holds an undergraduate degree in radio/television/film, as well as a master's degree in music technology, where he focused on immersive installation experiences. Between degrees, he worked as a production specialist in the eBusiness and digitization department at NBC News in New York. While at NBC, he ushered in a new era of video editing on desktop computers, and laid the ground work to transition the network's video workflow to a tapeless environment. He has worked at various production and post-production capacities in the Washington D.C., New York and Chicago areas, and also enjoys live event production – most notably theater and sporting events, despite his complete lack of sports knowledge. He is also a professional web programmer, data migration specialist and semi-professional computer science enthusiast. 
Meyers oversaw television studio operations at Medill for more than a decade. In addition to video journalism classes at Medill, he has also taught video courses geared for journalists at other institutions, including the National Press Club, the American Red Cross and Georgetown University. After freelancing for many years, Meyers founded Out of the Cave Production and Technology Company, comprising a wide range of multimedia and technological offerings. He enjoys pushing the limits of technology, but is still categorically mortified by the concept and evolution of Big Brother.