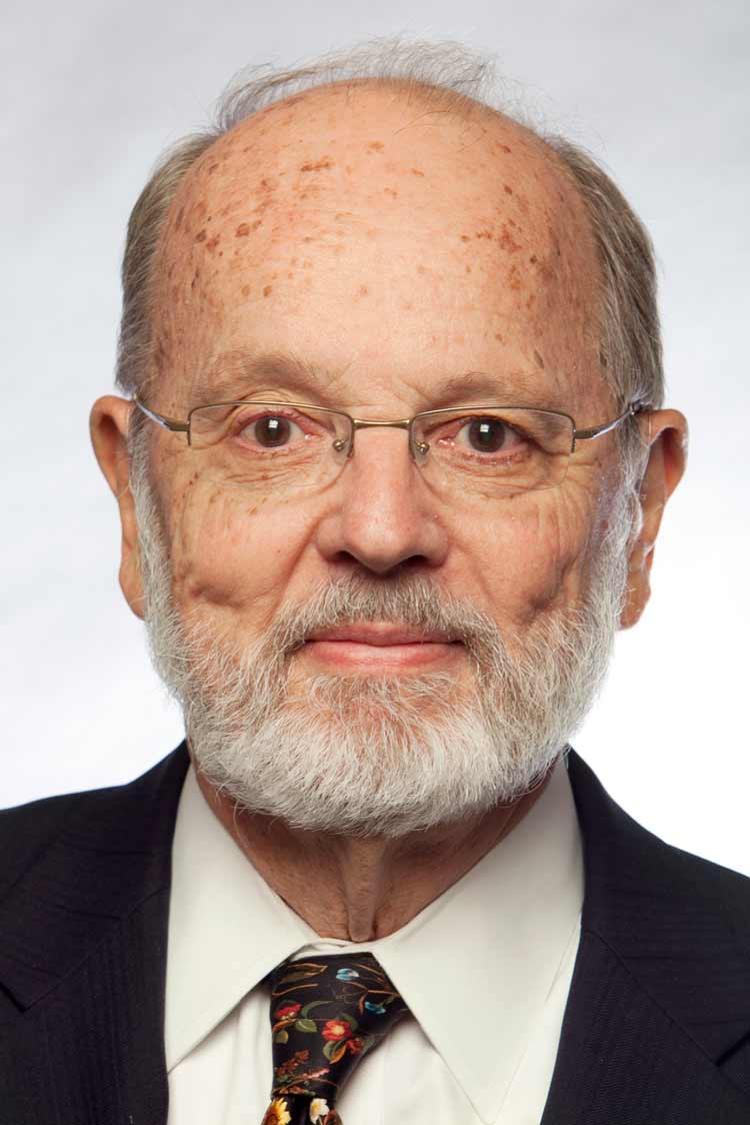 Loren Ghiglione
Professor Emeritus
Loren Ghiglione, a veteran of 45 years in journalism and journalism education, is professor emeritus and teaches enterprise reporting, global journalism and media history.  In 2015 he received the teaching excellence award presented annually by Medill undergraduate students.  He also introduced an oral history course titled "Native Americans Tell Their Stories" and began a year-long term as chair of the university steering committee for the 2015-16 One Book One Northwestern program, which selected Thomas King's The Inconvenient Indian: A Curious Account of Native People in North America.  In 2014 he served on the Native American Outreach and Inclusion Task Force at Northwestern.  
Ghiglione owned and edited the Southbridge (Mass.) Evening News and ran its parent company, Worcester County Newspapers, for 26 years (1969-1995). He won two dozen regional and national awards for reporting and editorial writing. He also served as a four-time Pulitzer Prize juror, guest curator of a 1990 Library of Congress exhibit on the American journalist and president of the American Society of Newspaper Editors. As ASNE president in 1989-1990, he established journalism history and disabilities committees, pushed for greater diversity throughout the news industry and initiated a groundbreaking study of gays and lesbians in America's newsrooms. He served as guest curator of an exhibit about the future of news that was on display in the Northwestern University Library lobby from April to September 2011.
He was a consultant to the Freedom Forum on its creation of The Newseum (1995-1996), the James M. Cox Jr. Professor of Journalism and the director of the journalism program at Emory University (1996-1999), director of the University of Southern California's journalism school (1999-2001), dean of Medill (2001-2006) and the inaugural Richard A. Schwarzlose Professor of Media Ethics at Medill (2007-2010). He was president of the Association of Schools of Journalism and Mass Communication in 2006-2007.
He was elected a member of the Council of Foreign Relations in 1985, a fellow of the Society of Professional Journalists in 1991 and a fellow of the American Academy of Arts and Sciences in 2004. He served as guest editor of the April 2010 edition of the Academy's Daedalus journal devoted to "The Future of News."
Ghiglione has been a guest commentator on "Nightline," "On the Media," "The NewsHour with Jim Lehrer," "Talk of the Nation," "The Tavis Smiley Show," "The Abrams Report," "The Jesse Jackson Show," "Fox Sunday Perspective" and C-Span.
Ghiglione's teaching philosophy is based on his hope that he can help students learn to think and learn how to learn, and not just about writing and storytelling artfully and ethically for multiple media. The best journalists are eager to learn about the world, always attempting to diminish their ignorance about cities and cultures, history and humanity.