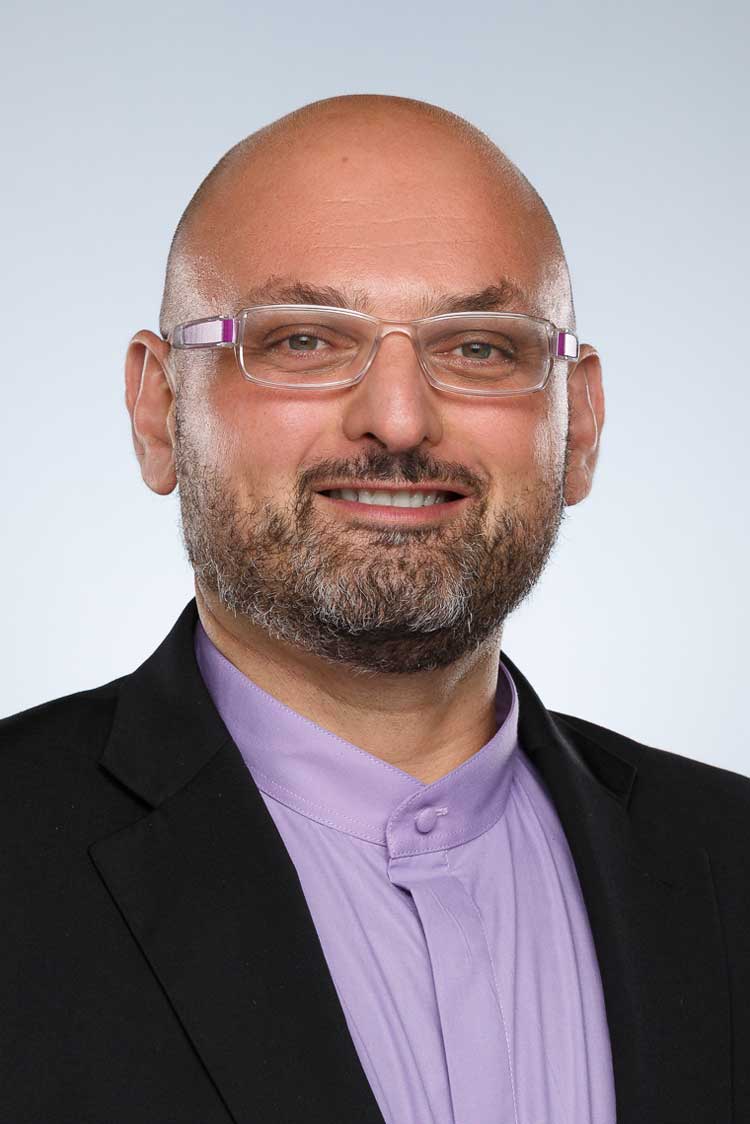 Marwan Kraidy
Dean of Northwestern University in Qatar
As dean and CEO of Northwestern Qatar, Marwan M. Kraidy oversees academic programs in communication, journalism and the liberal arts. In addition to his position at NU-Q, Dean Kraidy is also a professor of communication and the Anthony Shadid Chair in Global Media, Politics and Culture at Northwestern's School of Communication.
Kraidy, a scholar of global communication and an authority on Arab media, culture and politics, has long been immersed in the study of geopolitics and media in the Middle East having authored numerous books and articles on the region's geopolitics and media culture. He is fluent in Arabic, English and French and conversant in Spanish. 
An interdisciplinary scholar, Kraidy's research focuses on the relationships between culture and geopolitics, theories of identity and modernity, and global media systems and industries.
Kraidy's latest project is an Andrew Carnegie Fellow endowed book on war machines in the digital age, focusing on how the "Islamic State" leveraged on global communication platforms and tactics to spread global hostility and insecurity. Alongside this book, Kraidy is also researching the transnational geopolitics of Turkish media and culture.
In 2016, Kraidy published 'The Naked Blogger of Cairo: Creative Insurgency in the Arab World,' an award-winning book that considers the resurgence of the body politic in the digital age, specifically during the Arab uprising of 2011. It explores the creative and artistic behavior of humans who used their physical bodies to express to express rebellion and power. The book received the Times Higher Education Book of the Year title and won the Best Book Award from the International Communication Association's Division of Global Communication.
As an academic, Kraidy has taught courses on globalization; comparative media systems; the body in digital culture; culture and revolution; music video; transnational public spheres; and the geopolitics of global popular culture.
He has published 13 books and edited volumes, authored 130 essays and chapters and has won more than 50 awards for teaching and scholarship. Kraidy is known for his contribution to the pedagogy of global communication through keynotes and lectures worldwide and has advised universities, civil society organizations, museums, foundations and governments.
Prior to assuming his position at Northwestern, Kraidy served as associate dean for administration and professor of global communication at the University of Pennsylvania's Annenberg School of School for Communication. He was also the Anthony Shadid Chair in Global Media, Politics and Culture, and director of the Center for Advanced Research in Global Communication, an institute he founded in 2013 that is dedicated to the advanced study of global communication and understanding the diversity of global media and cultures.
Kraidy has been the Edward W. Said Chair of American Studies at the American University of Beirut, the Albert Bonnier Jr. Professor of Media Studies at Stockholm University, the Chaire Dupront at Sorbonne Universités in Paris, and visiting professor at universities in China, Finland, Germany, the Netherlands, Turkey and the USA.