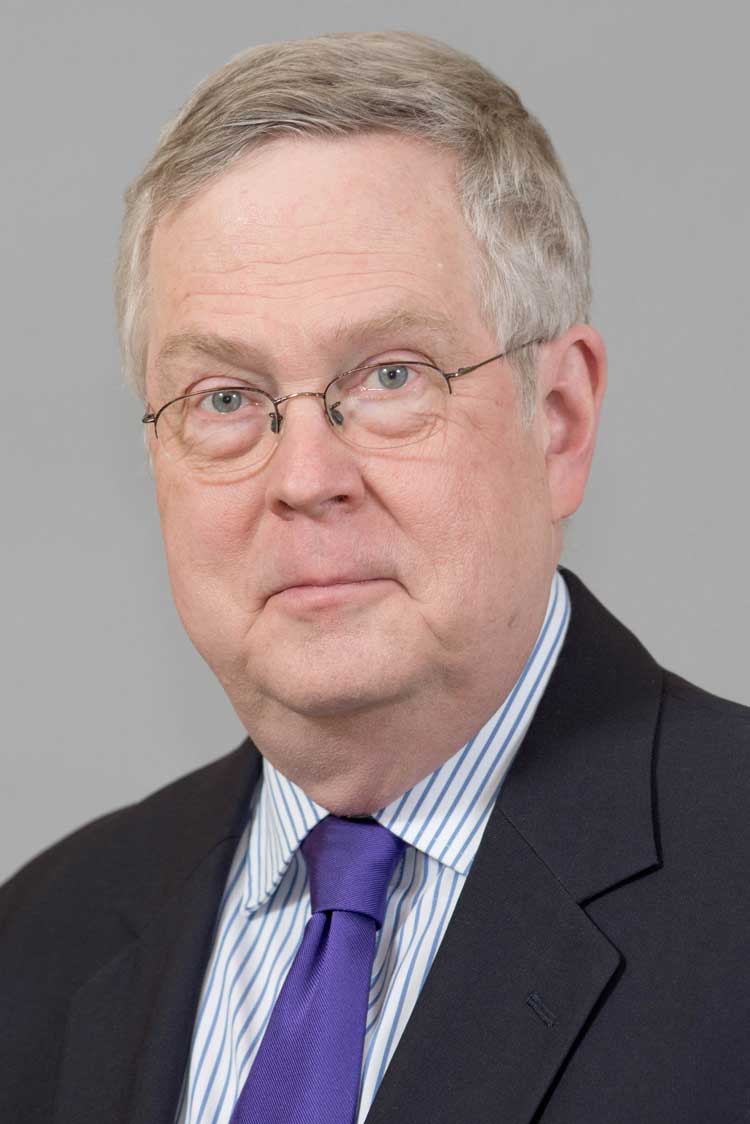 Owen Youngman
Professor Emeritus
Owen R. Youngman is professor emeritus at Medill. He was previously a professor and the Knight Chair in Digital Media Strategy. In addition to strategy, his courses in the graduate and undergraduate programs focused on innovation, media economics, technology and the changing cultural and media landscape. He provided faculty supervision for Medill's undergraduate students and curriculum at Northwestern's San Francisco campus, was one of the four founding faculty of the Knight Lab and taught one of the university's first massively open online courses (MOOCs). The goal of Youngman's teaching was to equip students to be future media industry and journalism leaders, in large part by preparing them to identify the characteristics of innovation that result in long-lasting and important changes in how journalists do their work and how audiences benefit from that work
Youngman was appointed to the endowed Knight Chair in 2009 as a tenured full professor after a 37-year career at the Chicago Tribune that focused on new product development, innovation and interactive media. He created such websites as chicagotribune.com and metromix.com as the Tribune's first director of interactive media (1995-99); directed the 2002 development and launch of RedEye, the Tribune's daily for young urban commuters; and, in nine years as a vice president and senior vice president, oversaw strategy and development. Before shifting to product development, Youngman held newsroom positions including deputy sports editor, associate metropolitan editor/suburban news, associate features editor, associate managing editor/financial news and managing editor/features.
Youngman has been invited to present his research at the Gaede Institute for the Liberal Arts; the Racom IMC Roundtable; and the Provost's Learning, Teaching, and Assessment Forum at Northwestern's Searle Center for Advancing Learning and Teaching. His written work has appeared in The Chronicle of Higher Education, The Guardian, The Atlantic, the Chicago Tribune and elsewhere, and in 2017 he contributed to a scholarly evaluation of MOOCs published by the University of Chicago Press, "MOOCs and their Afterlives." He has spoken on the intersection of journalism, technology and American culture in such places as the University of Chicago, Indiana University-South Bend, Trinity International University, and North Park University, as well as to the Northwestern Board of Trustees' technology committee and to Northwestern alumni clubs across the country.
Youngman is a member of the Board of Trustees of North Park University (his alma mater, which awarded him the degree of Doctor of Humane Letters, honoris causa, in 2005) and chaired that university's presidential search. In October 2012, he was named an honorary life director of Swedish Covenant Hospital, where he was born and where his past board service included chairmanship of its marketing and strategic planning committee. He also serves as a director of the Solti Foundation U.S.; is a Governing Member of the Chicago Symphony Orchestra; and is a member of both the Online News Association and the American Society of News Editors. He is a member of the Ashtabula (Ohio) High School Alumni Hall of Fame, has sung the National Anthem at Wrigley Field, and has been listed in Who's Who in America for 25 years. He has published his blog, "The next miracle," since 1994.