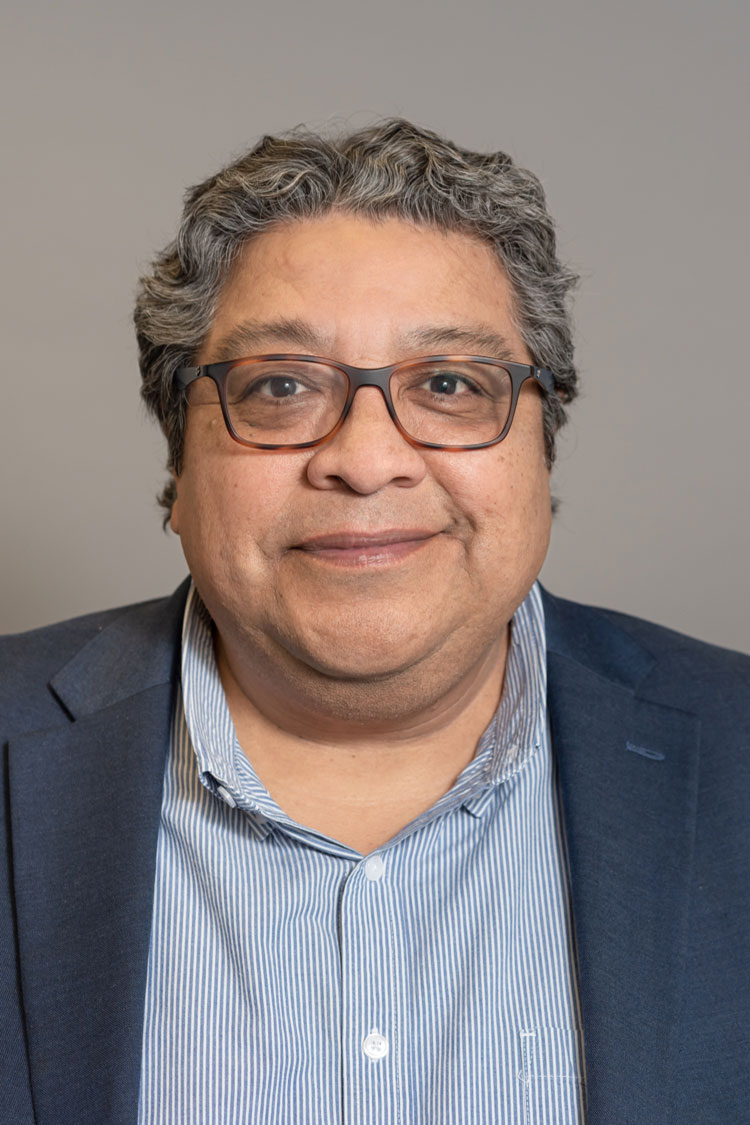 Reynaldo Morales
Assistant Professor
Reynaldo is currently an Assistant Professor of Northwestern University with a joint faculty appointment with the Medill School of Journalism, Media, Integrated Marketing Communications, and with the Buffett institute for Global Affairs, being affiliated to the Center for Native American and Indigenous Research (CNAIR). Reynaldo earned a joint PhD with the University of Wisconsin-Madison with the School of Education (Curriculum and Instruction – Science Education) and the Nelson Institute for Environmental Studies (Environment and Resources). Previously, he earned a Master of Science degree in Curriculum and Instruction and Science Education with UW-Madison School of Education. His research inquiries about shifts in science and environmental research related to knowledge integration between science and Indigenous Knowledge Systems, as well as to global biodiversity governance with emphasis on World Indigenous Peoples. Reynaldo has used digital media and documentary production as a method of inquiry during his graduate research and professional practice. He has conducted international research in South and North America, South Asia, and Southeast Africa since 2017, being distinguished with prestigious fellowships and academic awards during his doctoral research. Prior to his doctoral research, Reynaldo worked since 2011, during his graduate studies at the University of Wisconsin-Madison, on research around science and traditional knowledge integration in environmental education with tribal communities in Wisconsin. He also served at the University of Wisconsin-Platteville Social Sciences Department for 4 years teaching a course about Native American History with a focus on environmental issues and facilitated the seminar "Global Indigeneity and Sustainability" with the University of Wisconsin-Madison's Institute for Regional and International Studies (IRIS) and the Title VI Program of Department of Education National Resource Centers during 2016-17 semesters. 
A life-long filmmaker, Reynaldo completed undergraduate studies in Peru in the 80's during intense political violence climate in his native country of Peru, working on national and international press and media projects related to human rights, education, health and Women rights. Morales co-produced dozens of documentaries and IEC (Information, Education and Communication) Media programs funded by International Cooperation in Peru with the Peruvian NGO TV Cultura as investigative documentary producer. Many years later, he produced many peer-reviewed educational digital media publications under federal and state grants in the US and developed capacity building programs. Reynaldo continues mentoring today Tribal Youth from Native American/ American Indian and international Indigenous Youth, around participatory environmental journalism and culturally competent science education for the College of Menominee Nation and UW-Madison, around the internationalization of the curriculum in rural colleges in US as part of the Title VI Program of Department of Education National Resource Centers. In international contexts, he currently serves as honorary Mentor of United Nations Environment Program UNEP-Nairobi Office for African Youth, assisting young African participants of the Multilateral Environment Agreement Program (MEA) to develop a report on stakeholders' engagement in the Convention on Biological Diversity (CBD) and regional biodiversity conservation, which will be replicated with Asian and Caribbean youth during 2022. 
Reynaldo became involved with the UN Permanent Forum on Indigenous Issues in 2016 and with the Convention of Biological Resources as part of the International Indigenous Forum on Biodiversity (IIFB) at COP14-Egypt until the present, serving in parallel diverse IUCN commissions, as well as board member of the UN Indigenous Media Caucus since 2018. He holds an international honorary research fellowship with the Forum for Law, Environment, Development and Governance (FLEDGE) based in India since 2019, on international projects related to the protection of Indigenous Peoples and Local Communities' genetic resources and biodiversity conservation. Finally, Reynaldo became part of the International Indigenous Peoples Forum on Climate Change (IIPFCC) at the UN Climate Change Conference COP26 in Glasgow in November 2021 in Glasgow, Scotland, attending both as observer of the Buffett Institute of Global Affairs, and representing the Peruvian Amazonian Tribal Council Shipibo-Konibo-Xetebo at the negotiations for Article 6 of the Paris Agreement at COP26. He is soon attending the COP27 Climate Conference in Egypt from 12-18 of November 2022.