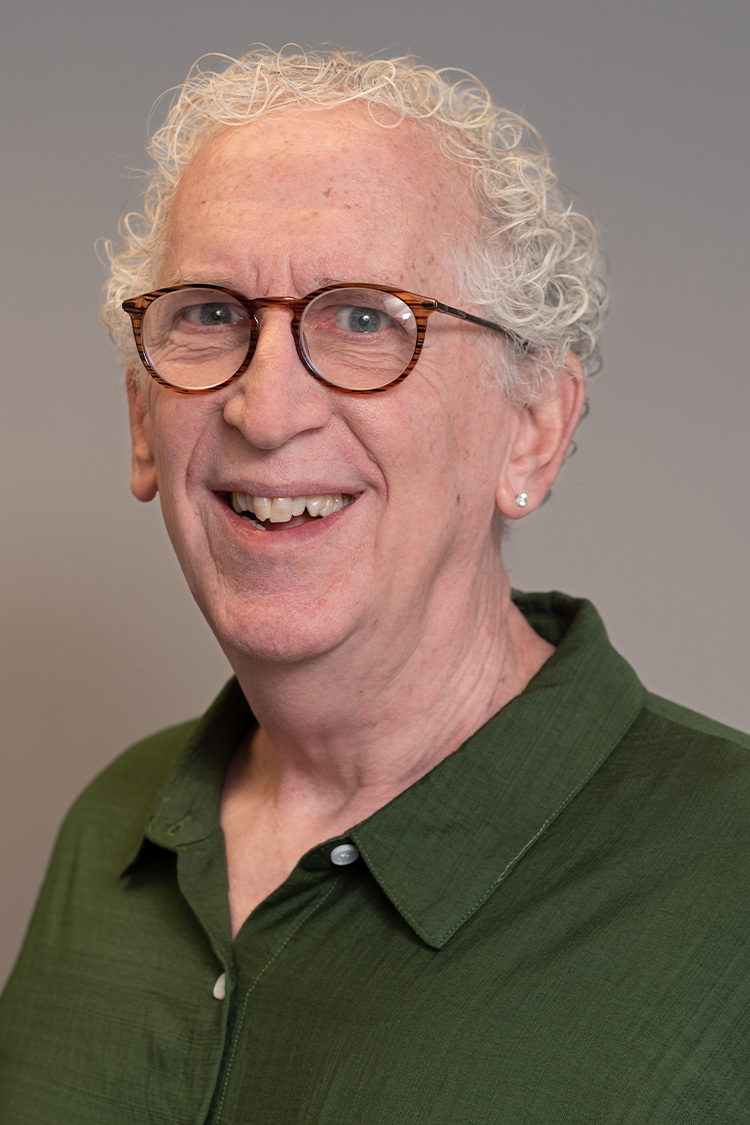 Rich Gordon
Professor and Director of Digital Innovation
Rich Gordon is a professor and director of digital innovation. At Medill, he launched the school's graduate program in new media journalism and is the leader of the Media Innovation and Content Strategy Specialization. He has spent most of his career exploring the areas where journalism and technology intersect. Prof. Gordon was an early adopter of desktop analytical tools (spreadsheets and databases) to analyze data for journalistic purposes. At The Miami Herald, he was among the first generation of journalists to lead online publishing efforts at newspapers. At Medill, he has developed innovative courses through which students have explored digital content and communities and developed new forms of storytelling that take advantage of the unique capabilities of interactive media. In addition to teaching and writing about digital journalism, he is director of new communities for the Northwestern Media Management Center, where he is responsible for a research initiative focusing on the impact of online communities, including social networks, on journalism and publishing.
Journalism Career
Gordon majored in history at the University of Pennsylvania, where he also studied computer programming and served as managing editor of The Daily Pennsylvanian, the university's independent student newspaper. He began his professional career at the Richmond (Va.) Times-Dispatch, where he served as reporter, bureau chief and assistant state editor. At the Times-Dispatch and later at The Palm Beach (Fla.) Post, he began using computers to analyze data such as property assessments, regional demographics and patterns in criminal justice. In the journalism field, this kind of work has been called "precision journalism" and "computer-assisted reporting."
At the Post, he served as assistant city editor and projects editor before moving to The Miami Herald. He served there as weekend editor and newsroom technology coordinator, continuing to develop and oversee precision journalism projects. During the 1990s, he designed and delivered training in precision journalism tools and techniques on behalf of the National Institute for Computer-Assisted Reporting. In 1995, the Herald named Prof. Gordon its first new media director. He hired the team that launched an array of Web sites for The Herald, in English and Spanish. He ran the Herald's Web publishing team for four years before coming to Medill as chair of the new media program.
Medill Accomplishments
At Medill, Gordon has directed or co-directed more than a dozen of Medill's "innovation project" classes in which students develop new products or experiment with new technologies relevant to journalism. Projects led by Prof. Gordon have led directly to the launch of four new products, including a Web site and weekly magazine for young adults in suburban Chicago, an innovative Web site for teens in Davenport, Iowa, and a hyperlocal Website in Holland, Mich. Two of the innovation projects involving his students – GoSkokie.com in 2004 and a "locative storytelling" class he directed in 2008 – were recognized as "notable entries" in the Knight-Batten Awards for Innovations in Journalism.
Gordon also played a key leadership role in the first two years of News21, a multimedia reporting project financed through a grant from the Carnegie-Knight Journalism Initiative. For the 2006 project, he served as multimedia advisor to the Medill project, which focused on privacy, civil liberties and homeland security. In 2007, when the project focused on faith and religion, he was multimedia advisor for all four schools involved (Medill, Columbia, UC-Berkeley and the University of Southern California).
In 2007, he was one of the first round of winners in the Knight News Challenge grant competition, winning $639,000 (the fifth largest of 20 grants awarded) to allow Medill to offer full scholarships to its master's program in journalism to people with backgrounds or experience in computer programming. A key feature of the scholarship program was that the winners enroll in one of the innovation project classes. The project class enrolling the first two scholarship winners developed News Mixer, a Web site demonstrating new approaches to building online conversations around local news.
Rich Gordon also teaches in Medill's Social Media Marketing Massive Open Online Course through Coursera.