Karen Entriken
Karen Entriken (IMC19)
Marketing Manager at Franklin Energy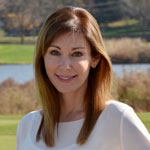 Karen Entriken (IMC19) has worked in the education, fashion, and design industries for years. Despite their differences, she found the same opportunity: an avenue to combine the art and science of marketing. As an independent strategic marketing consultant, she's worked with companies like Nordstrom and HelloCollege to rebrand and enhance their digital presences. Entriken said the IMC program allowed her to balance marketing work with learning the latest in the marketing field. 
After forming her own consulting practice, she is now a marketing manager for Franklin Energy. 
Tell us about your career path so far. 
I started my career as a journalist. I quickly learned that I like working as part of a team more than individually, and I like work that requires both right-brain and left-brain skills—both art and science, language and math. Then I found marketing. I was hired by a boutique advertising and public relations agency in Richmond, Virginia, where I worked for a variety of clients including Reynolds Wrap and NASCAR. 
I moved to Boston to the client-side of marketing at Bright Horizons, then a start-up that provides work-site child care to Fortune 500 companies. While I was there for over seven years, the company grew exponentially and completed an IPO. Through that period of growth, I got to do anything a marketer could conceive, as well as branch out into other areas of the business. With that broad background, I formed my own consulting practice, serving a wide variety of clients. 
How do you apply the IMC way of thinking that uses both art and science in your job? 
Science: In my approach to marketing, the ultimate goal is always producing financial results and showing accountability for marketing dollars spent. The business leaders I have worked with always wanted data to back up my marketing decisions and to know if the marketing was achieving financial goals. I came to IMC to learn to articulate that better.   
And art: The other key lesson I learned from the IMC program is to put the customer at the center of every decision I make as a marketer. Faculty members Candy Lee and Frank Dudley taught me the values of empathy and for the customer and sensitivity in expressing it. 
Why did you choose Medill IMC? 
There were really very few programs that offered specifically what I was looking for, which blended IMC process, digital marketing, and data-driven thinking. There was no doubt in my mind Medill was my first choice! I applied to the part-time program because I wanted an experience with other student-professionals who were working in the industry and studying with me. I thought I would learn as much from my fellow classmates as I did from the classroom learning--that proved absolutely true.  
What is an IMC class or experience that stands out in your mind? 
Hands-down, the Global Perspectives class in Asia was the most impactful experience of the program for me. Seeing IMC at work in different cultures was the opportunity of a lifetime. Wrapped into 15 days was traveling to three very different cities; bonding with classmates with a diversity of backgrounds and experience in the programs; learning from our generous instructors Vijay Viswanathan and Jenna Massey; and visiting prominent tech companies such as Tencent, JD.com, ByteDance (the parent of TikTok) and IDEO.  
How has the Northwestern/Medill network helped you in your career? 
The Northwestern alumni network and professors in the program have made a tremendous difference during my search. I applied to one company and saw that professor Candy Lee was connected to the president on LinkedIn. I reached out to Candy who immediately made a connection. Within the next 30 minutes, I received a phone call asking for an interview for the position. It was a concrete demonstration of how our Northwestern Medill community works together to help us all find our paths. 
What advice do you have for someone considering Medill? 
For anyone considering the IMC program, my advice is that now is the time to do it. Since I began the program in 2017, I have seen amazing growth, refinement, and momentum within the program. The leadership of the IMC program is dedicated to preparing and propelling students in their knowledge and in their careers and is continuously iterating the program to make that happen.