Michael Cooper
Michael Cooper (IMC19)
Custom Research Analyst at Mintel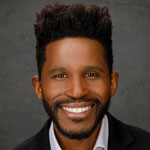 Michael Cooper (IMC19) has always been fascinated by human behavior. It was this fascination that initially motivated him to study economics in college. "At its core," Cooper says, "economics seeks to understand how people interact with things of value; in particular, the production, distribution and consumption of goods and services." Cooper then took the skills he learned in college and combined them with the experiences he had in the Northwestern Medill Integrated Marketing Communications master's program and applied them to a career in marketing at Mintel. 
What are your main responsibilities as custom research analyst at Mintel?
I provide competitive intelligence consulting to financial institutions and fast-moving consumer goods. The companies I work with are looking to advance and improve their direct marketing strategies as well as their understanding of the consumer. I help them advance key business objectives by designing, executing and analyzing proprietary field research and online quantitative studies.
Additionally, I am a purchase intelligence expert within Mintel's Americas Consulting group. I help clients understand why their customers buy their products. This helps them to create a unique picture of how to succeed when developing, launching and selling a new product. 
How do you apply the IMC way of thinking that uses both art and science in your job?
As a research analyst for one of the world's leading market intelligence agencies, I see and digest an incredible amount of data. The ability to master that data, think critically and tell its story is vital to the work I do. And the IMC way of thinking has taught me to do just that. Not only has the program honed my technical skills, but it also has taught me the art of storytelling. Data is important, but it means nothing if it lacks an powerful story that resonates with the client. 
Why did you choose Medill IMC?
I have a degree in economics, so I wanted to complement my degree with a concentrated integrated marketing experience. The Medill IMC master's degree was the perfect choice.
What is an experience or class from the IMC program that stands out for you?
One of my classes stands out because I leveraged it as I interviewed at Mintel. Our clients for a capstone project we worked on were Bank of America executives who presented a real-world challenge, which my team won. During the interview process at Mintel, I walked the hiring manager, now my boss, through the challenges my team faced, the role I played and how we used the IMC way of thinking to draw key insights for the Bank of America executives. Little did I know that consulting for those executives laid the foundation for my career at Mintel.
How have the Northwestern/Medill network and/or Medill Career Services helped you in your career?
Akeya Porter, assistant director of career management, in career services has been an incredible partner when I was on the job hunt. Not only is Akeya extremely knowledgeable but also extremely approachable and warm. She helped me network, shared job opportunities and checked in often just to say hi. She is fantastic. Faculty members Gerry Chiaro and Roy Wollen were also great mentors during my job hunt.
Anything else you'd like to add?
I would be remiss if I did not say it is very important to include the entire Northwestern family in your networking strategy. The greater Northwestern community will happily guide you through your career journey. I speak from personal experience as I networked with a Northwestern alum who introduced me to Mintel.