Job Outcomes
MSJ Class of 2021
95% of graduates* were employed within six months of graduation
Types of employment include full-time and part-time positions, fellowships, internships and freelance
Type of Jobs
Our graduates are employed in a variety of fields, both in journalism jobs and other types of roles.
Locations of Jobs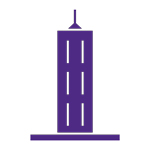 Chicago Area: 30.97%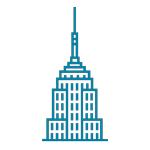 New York Area: 13.27%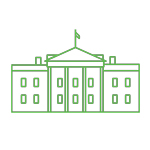 Washington, D.C. Area: 7.96%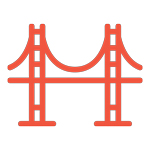 San Francisco Area: 3.54%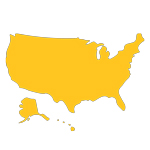 Other - U.S.: 40.71%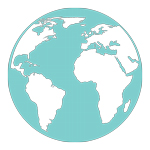 Other - International: 3.42%
Sample Companies of Employment
A list of the different employers of Medill grads around the world. They include prominent print, digital and broadcast outlets.
3Play Media
Dallas Observer
41NBC/WMGT-DT
Detroit Red Wings
ABC News
Discover Magazine
Abrams Media
E&E News
Alabama Media Group
ELLE Magazine
ARMY Magazine
ESPN
BDG
Fort Worth Star-Telegram
Block Club Chicago
Houston Chronicle
Bloomberg News
Major League Baseball
Blue & Gold Illustrated
Minnesota Public Radio
Bright Ave Digital Creative Agency
NBC News
Business and Law
NFL Network
Business Insider
Orlando Sentinel
C. Boyden Gray Center for the Study of the Administrative State
Reuters
Center for Strategic & Int'l Studies
Sinclair Broadcast Group
Civilnet Studio
Sports Illustrated
CNN
The Hill
CNN Business
The New York Times (Korea)
Cox Media Group
The Washington Post
Creative Arts Agency
WBEZ Radio
Learn more about the career services we offer students
*Data is based on the graduates for whom we know their employment status (114/120 graduates). Data is based on the first job students obtained after graduation. Sources of data include self-reported, LinkedIn, Twitter and company websites. Types of employment include full-time positions, fellowships, internships and freelance. Percentages are rounded.