Kate Ward
Kate Ward (BSJ07)
CEO and founder of The Dipp and chief content officer at Betches Media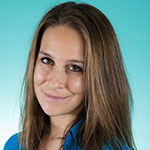 Why did you choose Medill?
Just 24 hours after arriving at Medill's summer Cherubs program, I realized Northwestern was heavenly. Not only was the campus gorgeous (and the deep dish pizza nearby delicious), but I knew that Medill would continue to help me cement the journalistic fundamentals that I first began to hone at the summer program. What's more, Medill would give me real-world experience at an actual publication. My internship at Glamour, which I got through Medill's Teaching Media program, provided me with connections and reporting and editing skills that have continued to this day.
What is your fondest memory of your time at Medill?
Going to jail. No, seriously. Working with the Innocence Project and investigating criminal justice gave me an experience I could never replicate elsewhere. I not only learned how to find a needle in the haystack that is piles and piles of court papers, but traveled with a team of journalists to research the possible innocence of a man in prison. The analytical skills I picked up from the program and the relationships I made with my fellow students have been invaluable.
What was the greatest challenge you faced during your Medill career?
The greatest challenge is looking past Medill. You might have gotten an A on your literary journalism piece, but how does that translate to the real world? Your professor might think you're one of the best interviewers in the class, but how do you get a prospective employer to think the same? Luckily, Medill did equip students with the necessary advice to step into the real world — the importance of networking, the importance of open minds, the importance of so much more than just AP Style.
Why do you think Medill is unique?
Medill treats its students as journalists, even if the most they've done is written police blotter at their local newspaper. That respect for developing talent doesn't exist elsewhere.
What was your greatest achievement or best experience during the program? Best story, best project, a good scoop, etc.?
If you asked me in 2007, my answer would be interviewing an art gallery owner who also happened to appear in Christina Aguilera's "Dirrty" music video for The Daily Northwestern. Asking me today, however, it was regularly covering the Evanston School Board and its development. Local reporting, particularly in education, is only more important during these times, and helping provide people access to these stories was, and should be, a point of pride. But the dude was holding a chicken in the music video, so that was pretty cool too.
How has your Medill training helped you in your career so far? Are there skills or lessons you learned at Medill that you still use today?
I will never stop preaching the AP Style bible. But, beyond that, Medill helped me hone my reporting and social skills by encouraging me to stay diligent in the very intimidating task of "man on the street" interviews. What's more, Medill has instilled in me the extreme importance of a good nutgraf. Whether I'm creating written content, video or a story on some sort of multimedia platform, the nutgraf is always a necessary, well, nut to crack. (I'm sorry.)
What advice do you have for someone who might be looking to pursue a degree in journalism? Or IMC?
Keep an open mind! You might want to become a newspaper journalist, but you might also unknowingly excel in broadcast and production. And as you continue to keep up with the ever-evolving world of journalism and media (and it's important to keep up — old media snobbery will never help you get ahead!), never forget the fundamentals.
How have you tapped into the Medill network in your career to get a job or hire fellow alumni?
Before graduation, I traveled to New York and tracked down Jennifer Armstrong, a Medill alum who worked at Entertainment Weekly, my target publication. After she provided me with tips on how to get in the door at EW, I secured an internship, and, months later, my very first job!